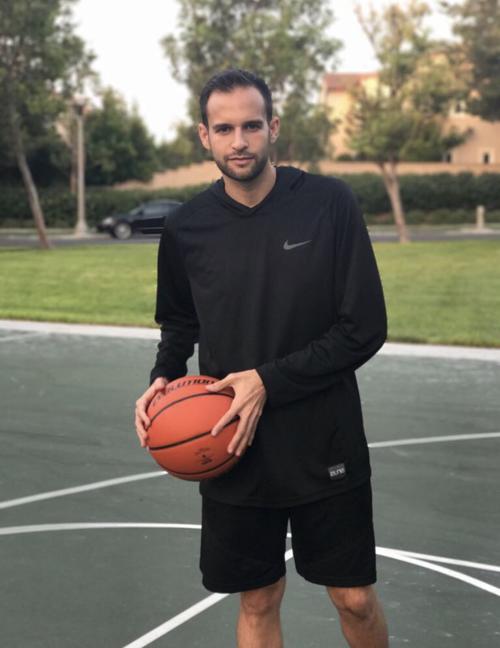 During his time as an advance scout, Jason Benadretti filed reports daily with the Orlando Magic. Only once did he see his work pay off.
Benadretti wrote down the basics of an inbounds play that the Los Angeles Clippers ran early in the 2013-14 season. Later in the season, the Magic were playing the Clippers. Los Angeles ran the play again, but Orlando was ready.
"I was like, 'Holy crap, this was my contribution,'" he said. "It was a cool feeling, knowing something I did — I'm just an average guy — helped an NBA team win a game."
The NBA was a long way from Pima College, where Benadretti — a 2011 University of Arizona graduate — began his basketball career. Benadretti was a volunteer assistant on the Aztecs team that made the program's first-ever NJCAA National Tournament in 2010. From there, he's embarked on a career that's taken him around the world.
Benadretti and DePaul assistant coach Tim Anderson are the co-founders of Ground Zero Training, which has worked with NBA players Kyle Kuzma, Jabari Parker, Doug McDermott and Larry Nance Jr., among others. Last spring, Ground Zero helped train Michael Porter Jr. of Missouri for the NBA Draft. The Denver Nuggets took him with the No. 14 overall pick.
Benadretti, 29, can trace much of his current success to lessons he learned in Tucson.
"It all goes back to Pima — I think it's about developing a player's trust and that loyalty," he said. "I've seen that come full circle."
Benadretti played high school basketball in his native Irvine, California. Just a few years later, Benadretti — by then a UA junior — was helping out at Pima College. He sat in on practices and film sessions, and shadowed Aztecs assistant Jim Rosborough.
Rosborough, who was Lute Olson's top assistant for 18 years at the UA, "kind of took me under his wing," Benadretti said. "It was a big learning year, understanding what a college practice looks like and what these guys are doing at the next level. It was me starting to develop some philosophies in my head — seeing if this was even something I'd want to pursue."
Said Rosborough: "He asked a lot of questions."
Benadretti earned a business management degree from the Eller College of Management. Soon, he was at the University of Texas-Pan American, where he served as a graduate assistant and video coordinator.
Benadretti's boss there, Ryan Marks, suggested Benadretti pursue NBA scouting. A text message from Marks to a friend led to an interview — and, soon, a job with the Magic. The scouting gig didn't pay much, and it was tedious, "but it was probably the best learning experience ever," he said.
Benadretti worked out of the Staples Center in Los Angeles, watching Clippers and Lakers games. On game days, the routine never changed: He'd watch warmups, looking for signs of injury, identify play calls and diagram plays. After games, Benadretti returned home to re-watch the television broadcast.
He found information in the most unlikely places.
"You'd be surprised what kind of information you can get talking to the ushers," Benadretti remembered. "I might've missed a call because Chris Paul knew where I was sitting and hid it. The microphones these days pick up a lot, so you might go home and watch the game and find something else out.
"It's a tedious job, but I was able to get through it. There's a lot of pressure. You say to yourself, 'I'm just this average guy,' you get this opportunity, you really want to ace it."
After one season, Benadretti pivoted to another area of basketball: training and player development. Benadretti and Anderson co-founded Ground Zero Training in 2015. Together, they help current and aspiring NBA players improve their game. The players' goals are different, Benadretti said. Some are rookies trying to get new contracts, while others are veterans vying for a minimum deal.
In addition to Ground Zero Training, Benadretti — who is based in Irvine — runs a camp for European teenagers. He also founded Core Focus Training, which focuses primarily on overseas players. Benadretti has coordinated youth camps in India, Italy and Latvia, and consulted for pro teams in Italy, China, Vietnam and Colombia. He helps those coaches overseas become better coaches.
"Sometimes they don't understand the balance between rest and practice. Guys get injured and get pushed through stuff," he said. "In Italy, I was working with one of the most famous clubs. They really did a lot of team-based stuff … versus when they did the segment of practice with me and it was strictly skill development. My thing with them is you need to find a better balance."
It's enough to make Benadretti's one-time mentor smile.
"He's moved along," Rosborough said. "I think he's getting in some of these countries on the ground level. He sent me a picture of one of these courts — in Cambodia, maybe — and it was just a beat-up old wall behind it, and here was a crappy old basket, but there, by golly, was a basket."
Noah Perkins covers the NBA for Basketball Monthly Japan. He formerly was the editor-in-chief of the basketball website Popgates.com. He can be reached at noahfperkins@gmail.com
Be the first to know
Get local news delivered to your inbox!