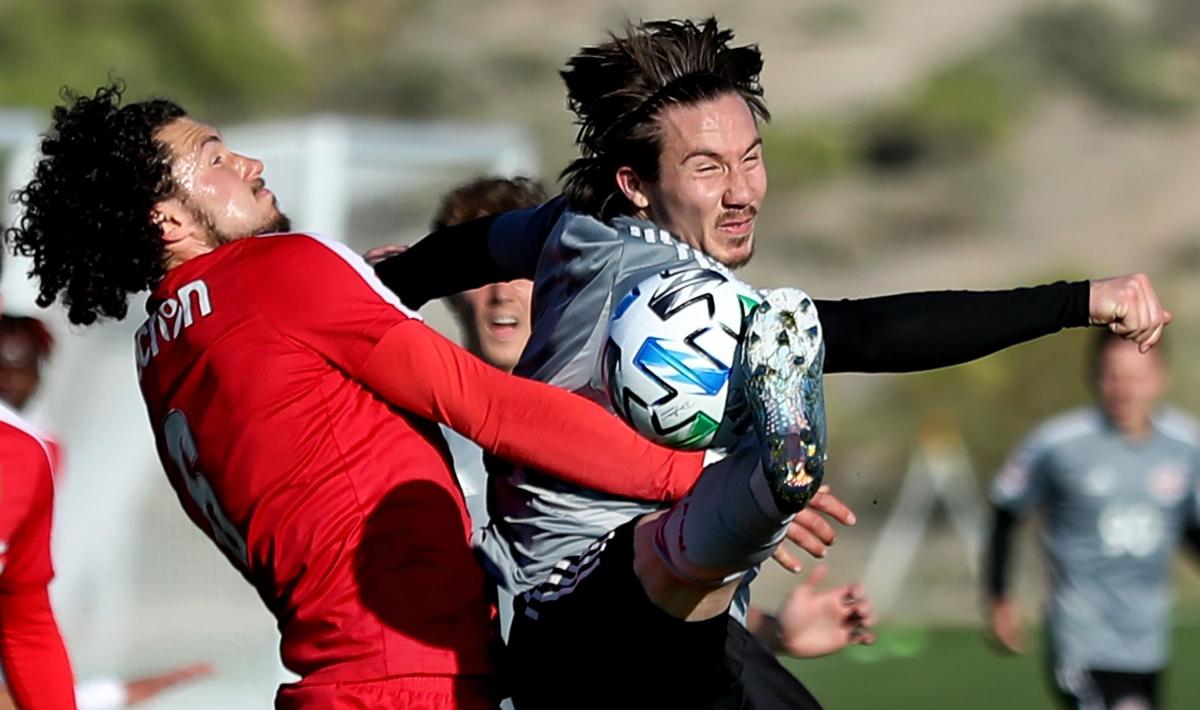 Major League Soccer teams have been training in Tucson for the better part of a month in preparation for the start of the regular season. They've scrimmaged and, in the case of Wednesday night's match between the New York Red Bulls and lower-level Phoenix Rising FC, played an exhibition at Oro Valley's Naranja Park. 
Saturday, four teams will take part in something closely resembling opening night. Real Salt Lake will take on Sporting Kansas City at 4 p.m. in the Visit Tucson Sun Cup, with a match between New York Red Bulls and the Houston Dynamo to follow at 6:30 p.m. Both matches will be played at Kino North Stadium, home of FC Tucson. 
The Visit Tucson Sun Cup winner will be determined by total points earned in three matches. Teams will earn three points for a win, zero points for a loss and one point for a draw. Games will also be played in Scottsdale. 
Kino North Stadium will host three total sessions. Wednesday, Houston Dynamo will take on Real Salt Lake at 4 p.m., with the Red Bulls facing the Columbus Crew at 6:30 p.m. in unticketed events. The Feb. 22 matches featuring the Red Bulls, Sporting KC, Dynamo and Columbus Crew start at 2 p.m. and 5 p.m.
Be the first to know
Get local news delivered to your inbox!