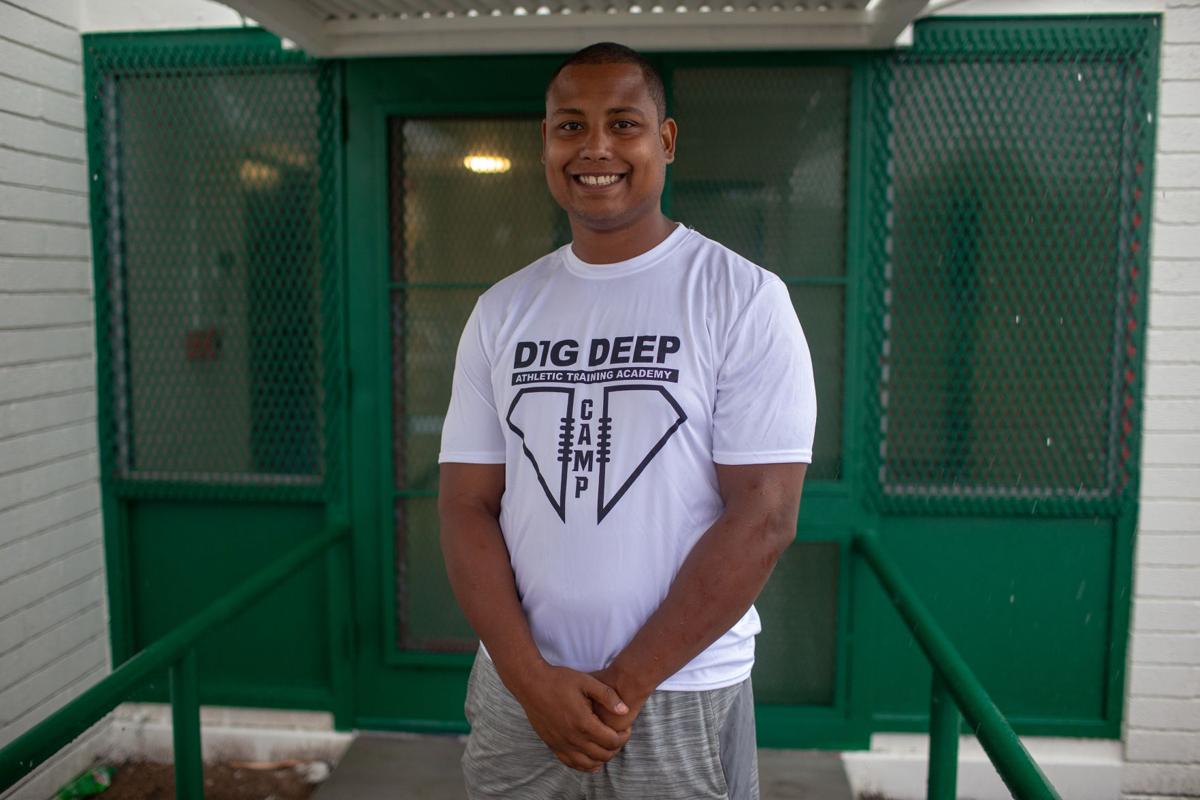 Covaughn DeBoskie-Johnson still gets choked up when he talks about it.
It was 2004, and DeBoskie-Johnson — then a seventh-grader playing for the Tucson Falcons — was watching the U.S. Army All-American Bowl with his grandpa. The conversation turned to DeBoskie-Johnson's uncle, Pueblo High School football star Tyrone Johnson, who was supposed to play in that game. But a freak hit during practice severely injured his knee and took him out of the game before he made it to his senior year.
Tyrone Johnson's life was later cut tragically short on an August morning in 1999, when he died after being pepper-sprayed and beaten by Tucson police. Paramedics from Southwest Ambulance responded to provide aid to Johnson, but an investigation found that they did not meet the community standard in providing care. Tyrone Johnson, who was an asthmatic, died in an ambulance on the way to the hospital. His death resulted in settlements with Southwest Ambulance and the city, and still occupies a large part of DeBoskie-Johnson's life as he advocates for police reform.
DeBoskie-Johnson remembers telling his grandpa, a diabetic who had lost both his legs, that he wanted to play in the All-American Game someday.
"You'll play in that game, and you'll shine," his grandpa, Frank Johnson, said. Later that same day, DeBoskie-Johnson would find his grandpa unresponsive. He was taken to a hospital but never regained consciousness, dying in the intensive care unit.
"It's always been in my mind that I was going to be an All-American," DeBoskie-Johnson said. "I believe that my uncle and grandpa were always watching over me when I played football."
Although he's now out of the game, DeBoskie-Johnson still feels his uncle and grandpa's presence. They're both watching, he knows, as DeBoskie-Johnson trains the next generation of Tucson athletes. Kids who he believes can do what he couldn't: leverage their talents all the way to the NFL.
'I still fight my demons'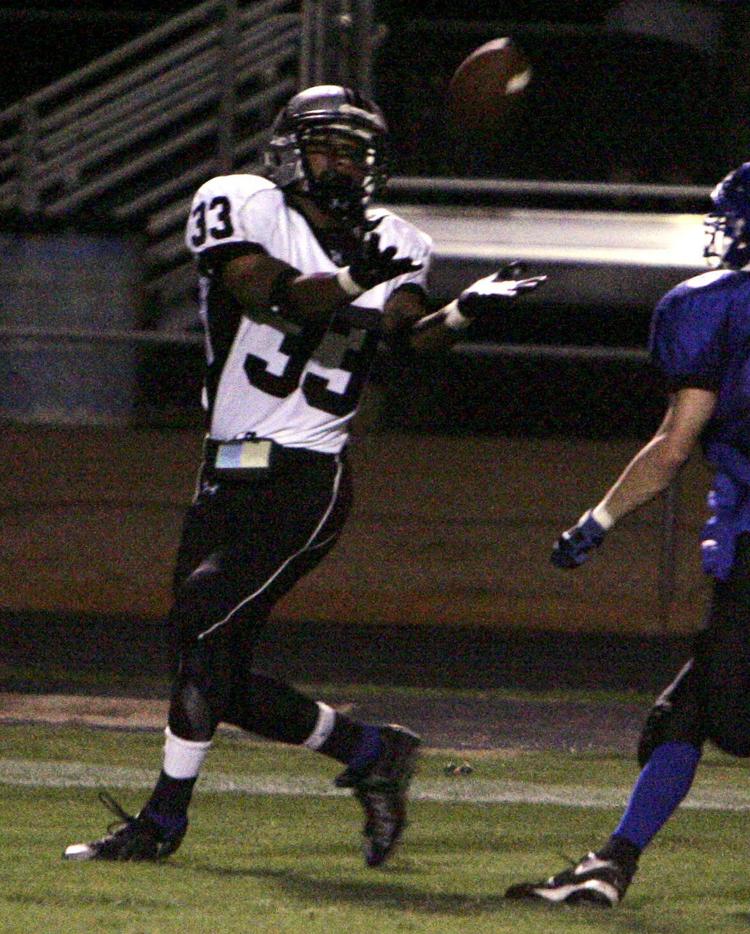 DeBoskie-Johnson, 30, doesn't remember exactly when he first picked up a football, but he says the sport has always been in his blood. When he was 6 years old, his dad, Tim Johnson, started working with his brother and nephews, driving them to Phoenix for tournaments.
DeBoskie-Johnson started playing flag football at a young age, joining Tucson Youth Football and Spirit Federation and playing for the Tucson Falcons all the way through middle school.
A running back and middle linebacker, DeBoskie-Johnson transferred out of the Amphitheater school district shortly after starting high school to attend Salpointe Catholic High School. He then headed north to powerhouse Chandler Hamilton High School, where he graduated early. He spent most weekends traveling to combines with his dad, showcasing his skills for college scouts.
"Every time that I was in the backfield as a receiver, I always said, 'I'm going to do this for my uncle,'" DeBoskie-Johnson said. After his grandpa died, he began dedicating the games to both men. "I was angry and wanted to be an All-American so bad," he added. "I made it a goal to maintain my 4.0. GPA."
His hard work paid off: DeBoskie-Johnson was named a SuperPrep All-American. Rivals.com listed him the No. 27 all-purpose back in the nation and the No. 12 prospect in Arizona. As a senior, he was named a finalist for the Watkins Award, a national honor recognizing success in athletics and academics among African American men.
From there, DeBoskie-Johnson headed to Cal, where he earned a degree in interdisciplinary studies with an emphasis on globalization and consumer behavior in three years. During his time with the Golden Bears, DeBoskie-Johnson played 23 games off the bench. He put up 321 rushing yards on 62 carries, scoring two touchdowns.
With a year of eligibility left, DeBoskie-Johnson transferred to NAU. He spent a season playing alongside his younger brother, Ca'leve.
"I was able to get a degree. That's the important thing," DeBoskie-Johnson said. "At the end of the day, I still fight my demons in terms of not making it (to the NFL.) But every time I train a kid, I think, 'This is what it feels like to be in the NFL.'"
7-on-7 tournaments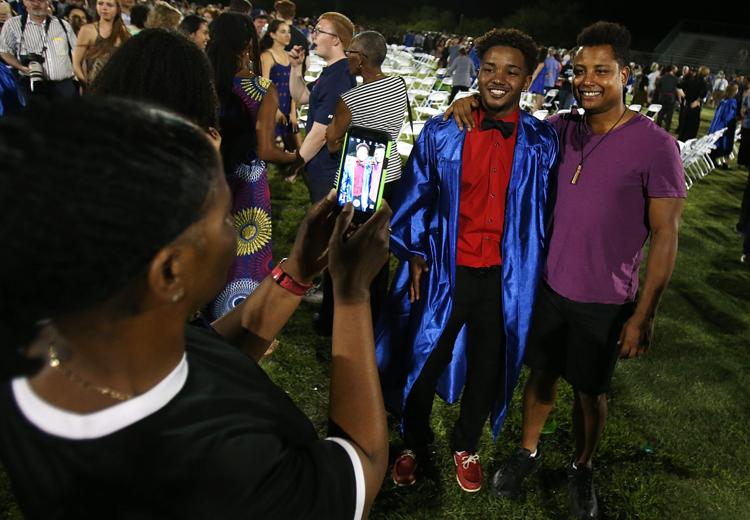 DeBoskie-Johnson returned to Tucson after graduation, and he's been working here as a substitute teacher for the past six years. He has also started two businesses designed to help young athletes hone their skills.
One of those businesses, Dig Deep Athletic Training Academy, is about to put down roots in a physical location for the first time.
"It was an idea that my father and I came up with when I was 16 and we were driving to UCLA for a Rivals combine," DeBoskie-Johnson said. "He asked if I made it to the NFL, what kind of thing would I want to do? I said I wanted to create a facility that I could train at and where kids could train around me and be in that environment."
DeBoskie-Johnson developed a business plan for Dig Deep when he was at Cal. Around the same time, his father got partnered with Harold Coleman and a few others and began training local kids for free.
The group included future NFL players Demetrius Flannigan-Fowles, Donovan Olumba and Levi Wallace.
Tim Johnson and Coleman's endeavor developed into a 7-on-7 team dubbed Tucson Showtime, and became the impetus for what is now Dig Deep.
In 2017, Deboskie-Johnson — along with Coleman, his father, and his stepmom, Tanisha Price-Johnson — helped form Dig Deep as an LLC and a nonprofit. Since then, DeBoskie-Johnson and his dad have been using city parks and facilities to train local athletes like Canyon del Oro High School star and UA commit Stevie Rocker, Ironwood Ridge's Hud Thompson and Salpointe's Kamden Gambrell, while also hosting several 7-on-7 tournaments.
Soon, they'll be moving into a permanent location at the Estevan Center. It's an idea born through DeBoskie-Johnson's multiple trips to Dunbar Pavilion.
"I would drive by (Estevan Park) and see that field, and that's when I got enticed," DeBoskie-Johnson said. He took his idea to then-Mayor Jonathan Rothschild and his councilwoman, Regina Romero, eventually making a presentation to the mayor and council.
Dig Deep will require its athletes maintain a 3.0 GPA and monitor their grades through an academic game plan for success. The company will also provide training in public speaking, etiquette, life skills and testing preparation. DeBoskie-Johnson will insist on some kind of community service, too.
"This is the pledge that we are going to give to our community in trying to create the perfect student-athlete," DeBoskie-Johnson said. "We won the proposal, but then had to wait for renovations."
In November 2018, voters approved a city-backed proposition to spend $225 million on parks and trails over the next 10 years. Repairs and improvements to the Estevan Center were covered under the bond.
Right before they were about to move into the center, however, someone trashed the facility, rendering it unusable.
"They took the copper piping, messed up the air conditioning and even took wiring and plumbing," DeBoskie-Johnson said. Repairs began in December, with Dig Deep scheduled to move in sometime in March.
But then coronavirus happened, and it's been slow going since.
The city is looking forward to Dig Deep moving in, city spokesman Andy Squire said. A longer-term agreement will eventually go before the mayor and City Council.
Student-athlete sanctuary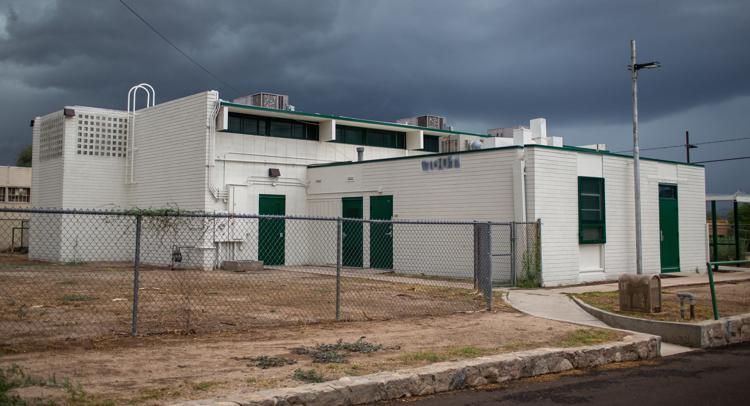 With new locks installed on the center and the Dig Deep board of directors waiting on final approval from the city's property manager, DeBoskie-Johnson said Dig Deep could move into its brick-and-mortar location any day now.
Last week, he rented a flatbed truck and drove to Missouri to pick up Tucson's first pieces of FastTwitch Isokinetic Sports equipment. The machines provide high-speed, high-intensity resistance training — replicating competition speed without the risk of injury.
"We're looking to be a student-athlete sanctuary. The facility will be a way for them to get ahead in Division I football and at the professional level," DeBoskie-Johnson said. "We want to host seminars and help feed the homeless and keep the park clean in some way, form or fashion."
Dig Deep athletes can gain access to the facility by paying a small monthly membership. The center will have specific areas where kids can do homework or receive tutoring. And now that most school systems are transitioning to online classes, it can also be a place for kids to come for school.
"The NCAA is allowing kids to go to AZ Prep Digital K-12, so we want to be a Tucson platform for any of these elite athletes that don't want to go through the (traditional) system," DeBoskie-Johnson said.
When he first got back to Tucson, DeBoskie-Johnson began training local athletes free of charge.
"A parent tried to offer me $100 for an hour of doing basic stuff and it hurt my soul," he said. "That's when I knew that doing a nonprofit was the way to go."
The facility will start by hosting 7-on-7 tournaments, but eventually DeBoskie-Johnson wants to be able to host tournaments for other sports, including girls volleyball, soccer and softball. He plans to continue teaching however he can.
"I want to be able to go to different schools and give the kids wristbands to come to the facility," DeBoskie-Johnson said. "I've lived this model for the last six years so that I can give it to the next D-I athlete that comes back to town and doesn't know what to do."
DeBoskie-Johnson said he's all about athletes because, well, he was one once. Through Dig Deep, he hopes to help make the community a better place.
"I hope to help create the perfect student-athlete," DeBoskie-Johnson said. "If you're getting a 4.0 and excelling at your sport, that's perfect. If you're a good member of the community and helping others, that's perfect to us."