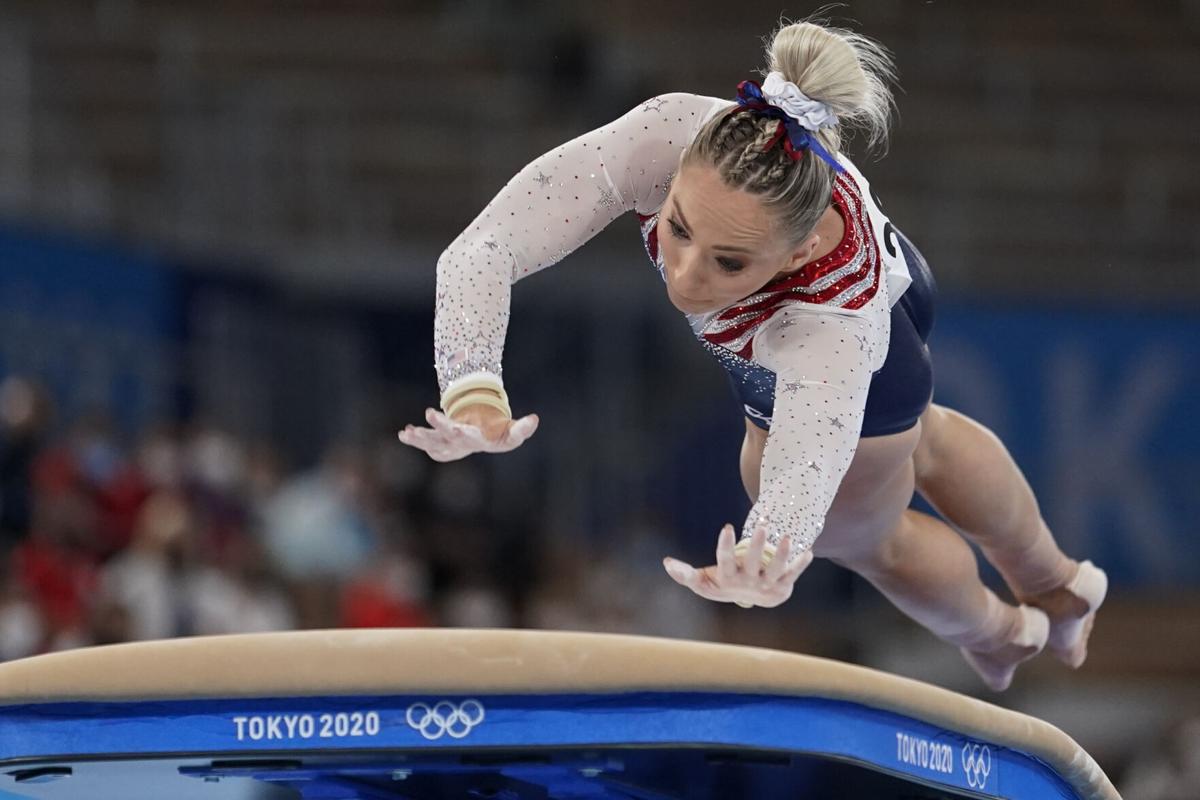 There's nothing quite like coming home.
MyKayla Skinner arrived at Phoenix Sky Harbor Airport just days after winning the silver medal in the vault at this summer's Olympics, where she was met by a large contingent of family, friends and fans. They cheered and took photos with their new Olympic star.
"I was super grateful that all of them came out and gave me big hugs and were super, super happy," she said. "That was probably just as cool as winning the medal, honestly."
Skinner will be back in Arizona later this month as part of the Athleta Presents Gold Over America Tour. The 35-city, seven-week tour gymnastics tour begins Sept. 21 at Tucson Arena, and continues one night later at Gila River Arena in Glendale.
It'll be another sweet homecoming for Skinner, a Gilbert native who says she considers the entire state home.
"I think it's the best thing ever," Skinner said. "There's nothing like doing (a) tour, especially when you're in your hometown, have all your friends and family, they're cheering you on, especially since no one really got to come to the Olympics. It'll be really fun and I'm super stoked for it."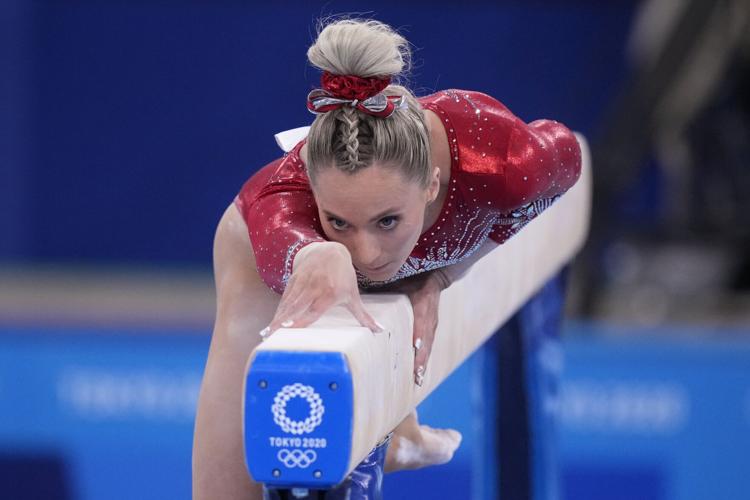 Skinner said seeing her family — and fans — meant even more given that the Olympics were held in empty arenas. For the most part the athletes "felt like we were on lockdown," she said, limited to their hotel rooms, practice facilities, cafeterias and competition sites. It was jarring mentally for a group that competed at the U.S. Olympic Trials in front of packed arena.
The Gold Over America Tour gives Skinner and her fellow gymnasts a chance to perform in front of their fans again. The tour finishes in Boston on Nov. 7.
Skinner will be joined by Olympic teammates Simone Biles, Jade Carey, Jordan Chiles and Grace McCallum and other elite gymnasts: 2016 gold and silver Olympic medalist Laurie Hernandez and NCAA champions Katelyn Ohashi and Peng-Peng Lee as well as Morgan Hurd, Chellsie Memmel, Melanie De Jesus dos Santos and Shilese Jones.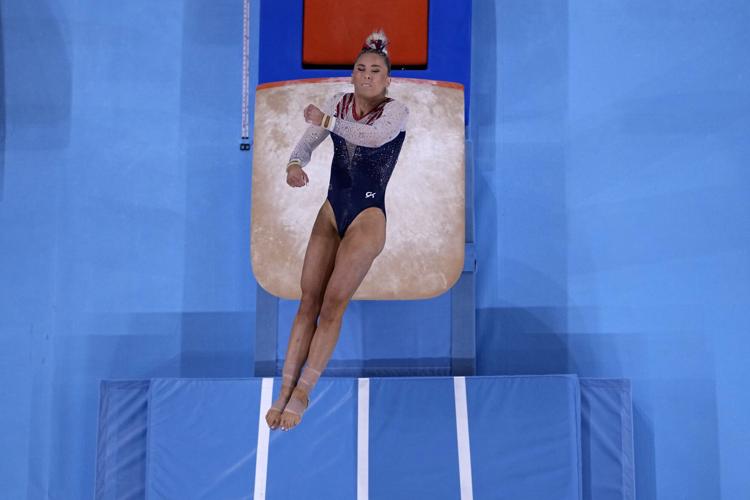 Skinner's journey to winning her silver medal wasn't typical. She competed collegiately at Utah, where she was an NCAA floor and vault champion, a two-time all-around NCAA runner-up, and a five-time Pac-12 champion — three times on floor, twice on vault.
Skinner, who was an Olympic alternate in 2016, decided to try out one more time for the U.S. Olympic Team. She qualified in June. It was quite an accomplishment especially after what she went through physically over the past year. She dealt with a bone spur injury, COVID-19 and then pneumonia — all of which kept her out of training for a considerable amount of time.
"After having all those trials … and everything that I've had to do to get to this point, just know that it was definitely worth it and like I always like to say, 'to never give up and to just keep following your dreams and anything is possible,'" Skinner said.
Skinner competed in the Olympic preliminaries, but didn't make the finals. Her bags were packed to go home. Then she got a text that would change her life.
Biles pulled out of the team finals when she had the "twisties" on the vault. Skinner was told to prepare; if Biles couldn't compete in the individual vault competition, she would take Biles' place.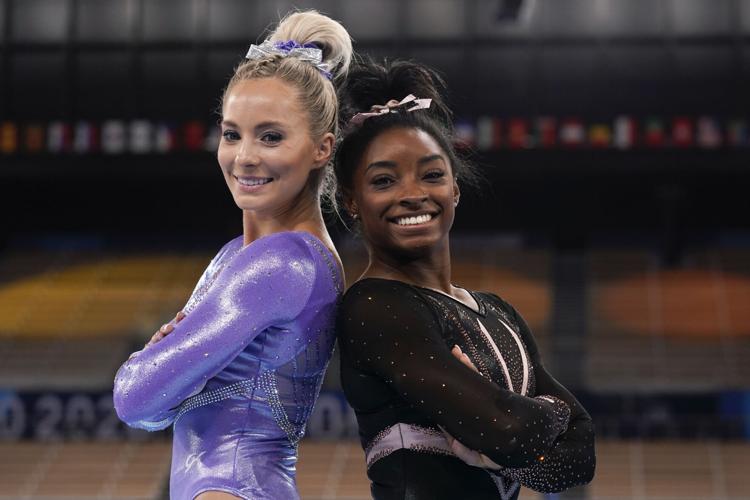 "Simone was helping me every single day, (saying) 'If I can't go in, you've got to be ready,'" Skinner said. "She was really, really supportive and cheering me on and was just super excited and then when the news came out (that I would be competing). … It was just craziness, and I was super excited. I know Simone didn't want this to happen, but to see her in the stands cheering as hard for me as anybody else — or even louder. That was such a cool feeling that she gave up that spot, for being able to go in and win a medal and that she was just excited as if she would have won a medal. That was really sweet of her.
"The whole experience was wild and crazy, and this was definitely an Olympics to remember. To see all of us grow closer with each other and go through these trials and to be able to support one another was probably one of the coolest experiences that I will remember forever. (It) will definitely help me with my future whenever I'm struggling just to go back to that moment."
Later this month, gymnastics fans will give Skinner the ovation she deserved in Tokyo. She already experienced a little of it at Sky Harbor.
"They definitely went all out," Skinner said. "I was expecting people to be at the airport, but I didn't realize it was gonna be that many people. … I was so surprised, and it was just very overwhelming, but it was so exciting to see all those little kids faces lighting up and wanting to see the medal.
"They couldn't believe how heavy it was. To see that many people you from my hometown (who) wanted to come and support me … and stay up late at three or four in the morning just to watch. To feel their love and excitement, and were so happy for my accomplishments … it was such a beautiful welcome; welcome home MyKayla."