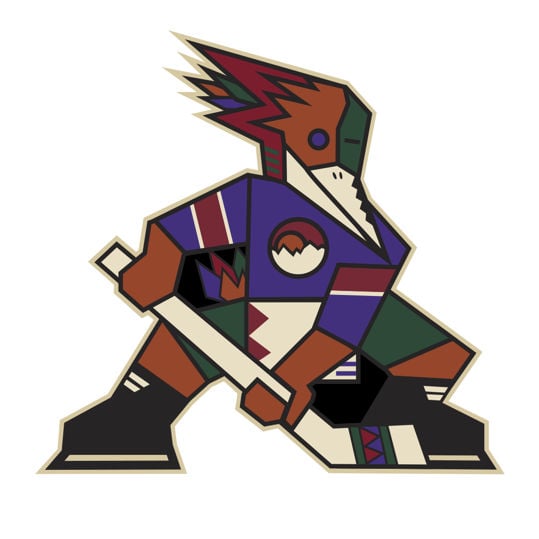 All season long, the Tucson Roadrunners' offense has been at its best in the second period.
Why should Tuesday have been any different?
The Gulls scored all their goals in the middle frame to dispatch the visiting San Diego Gulls 3-0 in the first of two midweek games at Tucson Arena.
Following even-strength goals from forward Blake Speers and defenseman Jordan Gross, Kyle Capobianco scored his ninth of the season on a two-man advantage to give Tucson its 3-0 lead late in the second.
"I think we just started moving our feet, drew some penalties. I think when we skate, we wear them down defensively and they start taking stick penalties," Capobianco said of the eight-minute-or-so onslaught when interviewed for the second intermission report during the Roadrunners' radio broadcast.
The defenseman added of his own goal: "It's nice to capitalize on a five-on-three finally. I think we just moved the puck quick, and (forward Hudson) Fasching did a good job screening."
Tucson has scored 75 of this season's 196 goals in the second period, including the trio Tuesday evening. The Roadrunners, however, have allowed more goals in the middle frame than any other, too. Not on Tuesday: The Roadrunners didn't just hold San Diego scoreless in the second period, but kept the Gulls off the board the entire night.
Backstopped by Adin Hill's fourth win in the team's last four outings, the Roadrunners now have their first four-game winning streak since they won eight in a row beginning in early December. That was part of a run that saw Tucson win 15 of 17 overall as they catapulted not only to the of the Pacific Division standings, but the American Hockey League's overall ranks, too.
"I thought Adin was pretty good in certain times where our team wasn't very good tonight," Tucson coach Jay Varady said of Hill's second shutout of the season — a 26-save performance that marked the 10th straight AHL start where Hill allowed three goals or less. "There were some opportunities where we broke down and San Diego had some really good looks at the net and Adin was there at that time. It allowed our team to get going as the game progressed."
Hill is 9-1 over that stretch, which dates back to Dec. 4. In his five starts since being reassigned to Tucson the from the NHL's Coyotes in February, Hill is 5-0 with a 1.41 goals against average and .946 save percentage.
"I feel like I'm seeing the puck well and making good reads. But our team's playing well, too," Hill said. "It speaks numbers to the last few games – I don't think we've given up more than two in the last five and we've been winning. So we've just got to keep that rolling and keep playing simple hockey."
With an assist on Capobianco's goal, Tucson forward Andy Miele picked up his 13th point his last 12 games. Forward Beau Bennett carded two assists of his own; he's got nine points in his last nine outings. Jeremy Gregoire, Tyler Steenbergen and Hudson Fasching also each had an assist.
San Diego goaltender Kevin Boyle stopped 31 of 34 Tucson shots in defeat.
Tucson is still in first place in the AHL's Pacific Divsion heading into Wednesday's 7:05 p.m. rematch Tucson Arena. Were the season to end today, the teams would meet in the first round of the AHL's Calder Cup playoffs. The second-place Colorado Eagles fell 5-4 to the Texas Stars, while the third-place Stockton Heat were defeated 7-4 by the San Jose Barracuda.
Tucson sits atop the division with 75 points, with Colorado at 70, and Stockton, San Diego and the Ontario Reign trading paint between 64 and 68 points for the final two divisional playoff berths.
Be the first to know
Get local news delivered to your inbox!