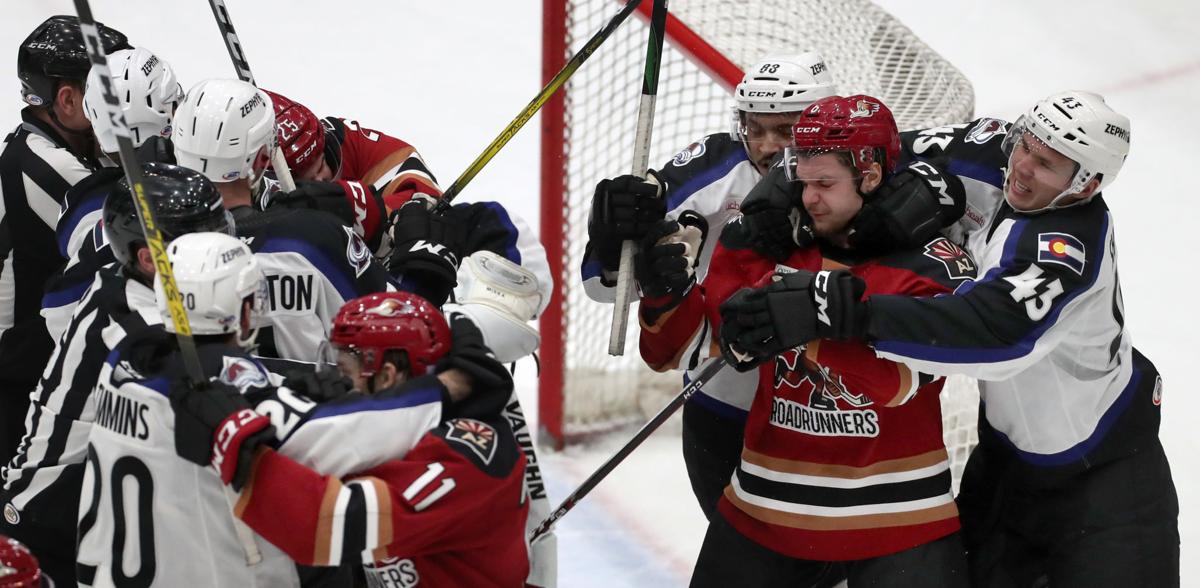 The American Hockey League, which includes the Tucson Roadrunners, announced Wednesday that it is targeting a Feb. 5 start to the upcoming season because of the ongoing COVID-19 pandemic.
The AHL said in a news release that it "continues to work with its member clubs to monitor developments and local guidelines in all 31 league cities," and that further details — presumably including whether fans will be allowed — are still to be determined. The AHL's decision comes three weeks after the NHL announced it was targeting a Jan. 1 start to its season. The Roadrunners, as the Arizona Coyotes' top minor-league affiliate, will begin playing games roughly a month later.
Coyotes CEO Xavier Gutierrez, who also oversees the Roadrunners, told the Star this month that he was "absolutely planning" on a season happening, "and we are absolutely planning on there being a season with fans."
"But you put a stake in the ground and say 'that's the plan,' and then you adjust. You course-correct. And unfortunately, a lot of the things we have to adjust to are not in our control," he added. "Where the pandemic goes from a health issue is something we have zero visibility on and zero real control over."
The Roadrunners last played March 11, when they lost to the San Diego Gulls 4-2 at Tucson Arena. The following day, the AHL announced it was suspending its season because of the virus. Tucson captured its second Pacific Division championship in three seasons with a record of 36-19-1-2.
Be the first to know
Get local news delivered to your inbox!