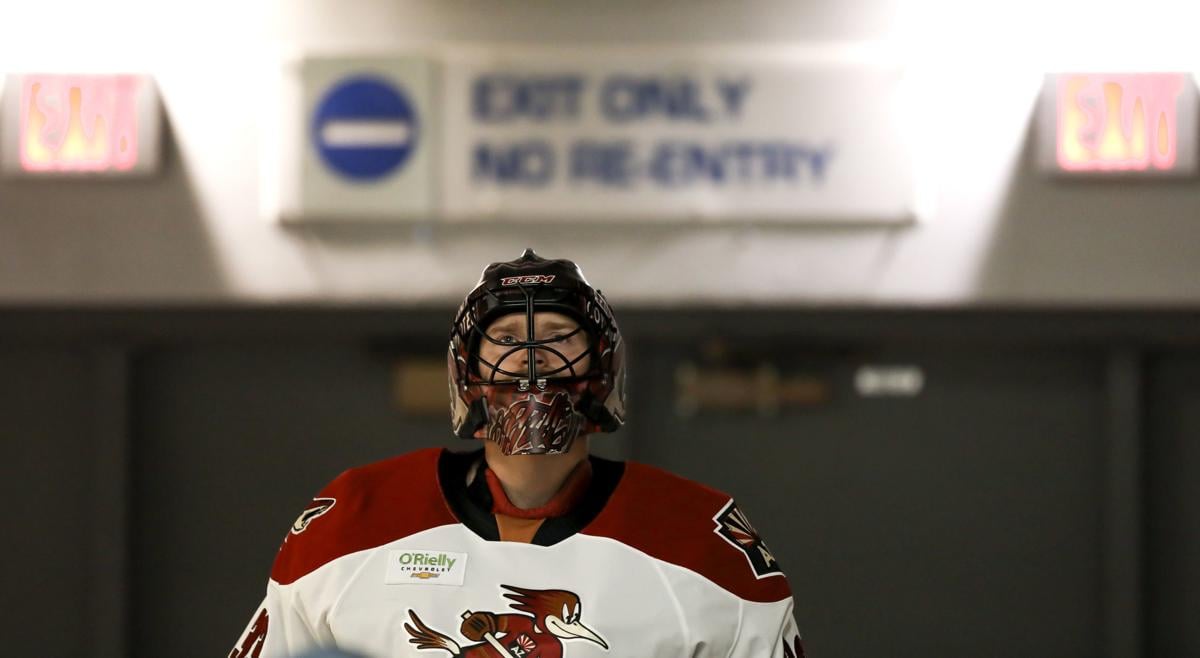 One comes to Southern Arizona via an actual trade; the other acquisition just happened to be trade-deadline adjacent.
Any way you slice it, the Tucson Roadrunners — embroiled in a battle royale for one of the AHL Pacific Division's four Calder Cup playoff spots — got deeper and more experienced this week.
Tucson's pickups: Forward Markus Hännikäinen, acquired by the NHL's Arizona Coyotes (and subsequently assigned to Tucson) from the Columbus Blue Jackets' organization in exchange for a conditional late-round draft pick. The Roadrunners also regained the services of goaltender Adin Hill.
Hill, of course, has long been part of the Coyotes' family tree, but had only a pair of starts for Tucson over the past two months while providing spot duty in net at the NHL level. Arizona reassigned Hill to Tucson when NHL All-Star Darcy Kuemper returned to goal for the Coyotes.
"Experienced players that instantly impact a team," Tucson coach Jay Varady said of the pair after the Roadrunners' 4-1 win over the San Diego Gulls Wednesday — a game that saw Hill stop 29 of 30 shots and Hännikäinen contribute with an assist on a late-game insurance goal. "You see Markus come in, and I think he just does a lot of really smart, simple things throughout the course of the game that not only helps his game, but helps his linemates' game.
"'Hiller' just gives us a sense of calm in the net," Varady added. "He's played a lot of games this year in the NHL, and his ability to come down here and make a couple of big saves — especially that one early there to keep us in it in the first."
The Roadrunners (32-17-1-2) open yet another multi-game road trip on Friday, when they take on the Ontario Reign (27-20-5-1) in Southern California. From there, they'll travel to Bakersfield before flying to Chicago late next week.
The Roadrunners are in the thick of a top-to-bottom Pacific Division race, with just eight points separating first from fifth place.
While first-year pro Ivan Prosvetov held down the fort admirably, the 6-foot-6-inch Hill's return after another 13 games of NHL experience gives Tucson playoff-ready depth at the position.
Hill said he kept tabs on what's been happening with the Tucson club — a team in which he's the career leader in games played at the position. That includes knowing that the Roadrunners had managed just three wins in February prior to his first start back on Wednesday night.
"I'm always watching every scoresheet as the game's going on … and I'm always talking to some of the guys here, hearing what's going on and how the team's doing," Hill said, adding that he's looking forward to the chance to see more action — even though it means putting full-time NHL status on hold.
"It's always helpful to play. It's better to play down here than be on the bench or in the stands up there. … I'm excited to be here, excited to play, and hopefully we go on a little playoff run."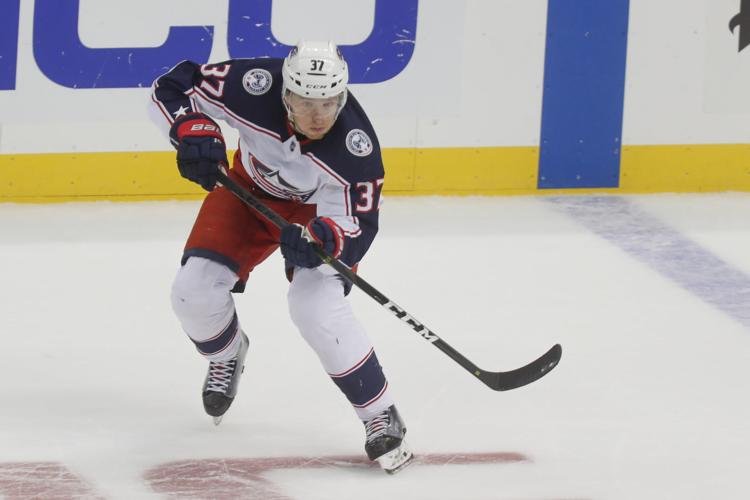 In Hännikäinen, Tucson gets a left-handed shooter who's versatile enough to play anywhere up front. In Hännikäinen's first action Wednesday — a game that came after a long-travel day Tuesday — he skated alongside Roadrunners forwards Michael Bunting and Michael Chaput. Chaput and Hännikäinen played together with the AHL's Lake Erie (now Cleveland) Monsters, winning a Calder Cup together in 2015-16.
Varady paired the two together in part to get Hännikäinen acclimated quickly. It paid off: Chaput scored, with Hännikäinen notching the assist.
Hännikäinen said he's intrigued not only about playing and living in Tucson — "It's not Ohio anymore," he said with a laugh before predictably citing the difference in temperature and weather between Southern Arizona and Cleveland area – but also about facing teams out that he hasn't seen before.
"I just love the experience. I've played five seasons in North America, and all in the same organizations in Ohio," said Hännikäinen, who has 33 goals and 79 points in 144 AHL games, while also playing in 91 NHL contests with the Blue Jackets. "It's nice to play against other teams and see other places.
"I just want to play hockey and enjoy it. I had a couple injuries earlier this season. When you're injured you realize how much you miss the game, and how much you want to play. I just want to be healthy and contribute and be the best that I can and bring everything to the table. Hopefully, I can help the team."
Be the first to know
Get local news delivered to your inbox!