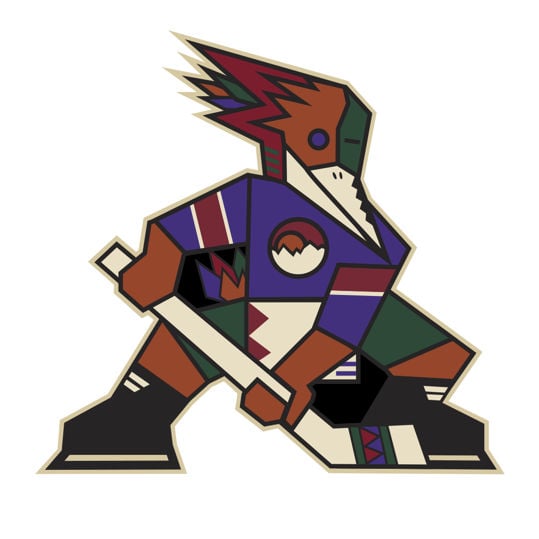 Send the property tax bill attention to "Beau Bennett," courtesy of the Tucson Roadrunners.
Gas, electricity and cable TV? Bennett will surely get those all set up in the next couple of days.
It was Bennett, the eight-year-pro in his first year in Tucson, who all but moved in, unpacked and took ownership of a 12-by-12-foot (give or take) piece of real estate in front of the opposing net Friday night during the Roadrunners' 3-2 overtime win over the Stockton Heat.
Bennett notched his ninth and 10th goals of the season to give the Roadrunners (31-16-1-2) their fifth win in six games against the Heat (28-14-4-3) this season.
"That's where all the pucks go in," Bennett said, adding that "in my later career," camping out in front allows him to contribute in different ways than in his first few seasons. "I was a little more perimeter when I was younger, so just getting to those areas and getting bounces – its huge for our team."
The win stretches Tucson's slight lead over Stockton in the American Hockey League's Pacific Division Race as the season hits the three-quarters-completed mark Saturday, when same teams match up again at 7:05 p.m. at Tucson Arena. While the Roadrunners and Heat are in a virtual dead-heat in the Pacific, Tucson has had Stockton's number this year, posting five wins in six meetings, and picking up 11 of 12 available points.
"Being on the road for like 17 days or whatever it was. It wasn't the best road trip," Bennett said. "But just to get back home and get a huge win against the team that's been chasing us right now … we needed it."
Added Tucson coach Jay Varady: "I just think Beau is a really good veteran player in the league and knows where to go to score goals. It seems like any time there's an issue with our group, our team, he has the right answer and he has the right actions as well in terms of showing up when we really need him … he's a real leader in our group."
Bennett's first goal, assisted by defenseman Kyle Capobianco and forward Andy Miele, put Tucson up 1-0 with about five minutes remaining in the first period. At roughly the same point in the second – after Stockton scored two of its own off the sticks of defenseman Corey Schueneman and forward Martin Pospisil, Miele and fellow Tucson forward Brayden Burke carded helpers as Bennett tied the game at two apiece.
After a scoreless third period, Roadrunners forward Michael Bunting, from practically behind the Stockton goal, flung the puck toward the crease, off Gilles, and into the Heat goaltender's own net for the game-winner.
"I saw him kind of slide over his position, so I kind of thought I could either get someone in front or bank it in," said Bunting, who just minutes earlier in the waning moments of regulation, didn't just block a Stockton slap shot, but could barely get back to the bench considering where exactly the puck ended up hitting him. "Thank god for cups. That's all I'm going to say. That probably saved my life.
"You know what, I think adrenaline kicked in and luckily I was ready to go. But I'm sure I'm going to feel it tonight," he added.
Bennett said it doesn't surprise him to see situations like Bunting's block followed just minutes later by such a fortuitous end result.
"It's like those things, they always come full circle," Bennett said. "He made a huge block with like a minute left … then he gets a chance and he buries it. When you're playing the game the right way like that, you get rewarded."
When assessing the evening as a whole, Varady said he "thought we put together more minutes tonight then we put in the past.
At the same time, he said "it was an awkward game, I have to admit."
The Roadrunners tied a team-record with nine power play opportunities, scoring one time on Bennett's second-period goal. The time spent on the one- or two-man advantage included nearly half the second period, and what, during that middle frame, would amount to almost a seven-minute power play after Stockton's Alex Gallant was assessed a two-minute minor for roughing coupled with a five-minute major penalty for a check to the head, which also included a game misconduct for the Heat forward.
"It was a little strange in that sense. But … I thought we did create some momentum with our power play and some energy for our team," Varady said. "I liked our skating. I liked how we hunted the puck over the course of the game, whether we were on the power play, penalty-killing, five-on-five. I thought we had really good legs in terms of closing, putting pressure on guys and turning
Be the first to know
Get local news delivered to your inbox!