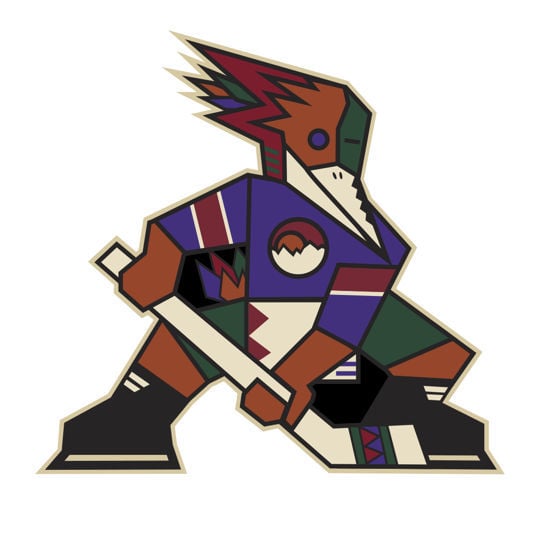 Beau Bennett didn't necessarily shoot the puck hard.
But the shootout attempt slipped in anyway, sending the now-first place Tucson Roadrunners off with their ninth win of the year, 3-2, Friday evening at Tucson Arena over the visiting Stockton Heat.
"Goalies were dialed and ice was really bad. You almost run out of moves," said Bennett, the Roadrunners designated ninth shootout participant who admitted postgame he was 0 for 7 in shootouts at the American Hockey League level before Friday.
"You're overthinking it, and once you get into those late rounds it takes a fluky goal like that to go in."
Overtime shootouts at the highest levels of hockey — including both the NHL and AHL — generally pit three designated shooters from each team against the clubs' respective goaltenders. But with the score 1-1 after three rounds, the Heat (7-1-1-2) and Roadrunners (9-3-0-0) pressed on for five more cycles without a goal.
Bennett then hit the walk-off in the sixth extra shootout frame — the ninth round overall.
If Bennett was hero 1A for the Roadrunners in extras, goaltender Adin Hill clearly occupied position 1B. While Hill stopped 28 of 30 shots in regulation and the five-minute overtime period he — with a couple of instances of assistance from his goalpost friends — was better in the shootout.
Stats may not count toward the season totals of both skaters and goaltenders, but Hill saw the final eight skaters he faced glide away unsuccessful in the skills competition format.
"That's the longest (shootout) I think I've done in pro or juniors," Hill said, adding that once a shootout goes that many rounds, "the ice is a little chippy and the players can't always execute what they want."
Lane Pederson scored Tucson's first shootout goal — beating Stockton goaltender Jon Gillies in the bottom of the third to keep the Roadrunners alive.
Gillies did his part for the Heat for most of the night, stopping 38 of 40 shots in regulation and overtime as the Heat went up 2-0, thanks to a late first-period goal from Dillon Dube and an early second-period marker from Glenn Gawdin.
But Tucson would rely yet again on third period heroics — the second time in as many games they'd need a third-period comeback.
Three minutes into the third, Tucson defenseman Kyle Capobianco skated through traffic before feeding Jon Martin for the stick-side one timer past Gillies to cut the deficit in half. Then, with about six minutes to play in regulation and Tucson on the power play, Capobianco fed Brayden Burke for the game-tying goal.
Hudson Fasching picked up the secondary assist on Martin's goal, while Nick Merkley was credited with an additional helper on Burke's equalizer.
The Roadrunners face the Heat again Saturday at Tucson Arena for the third time in four games. Opening faceoff is scheduled for 7:05 p.m.