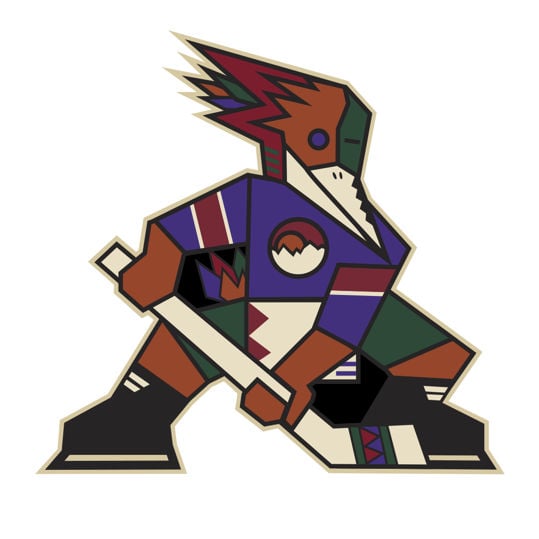 There's certainly a lot of season to go, but after the first weekend-or-so of American Hockey League action, the Tucson Roadrunners find themselves in a familiar spot: first place in the AHL's Pacific Division.
Well, tied for first, at least.
Michael Bunting and Lane Pederson each carded three-point outings for the Roadrunners and a trio of Tucson newcomers also recorded multi-point games in a 5-3 victory over the San Jose Barracuda Monday night at Tucson Arena. The Roadrunners improved to 2-0-0-0 on the young season, one day after a 2-1 overtime win over San Jose.
So far, four AHL teams have wins in each of their first two games. Three of those teams — the Roadrunners, the Henderson Silver Knights and San Diego Gulls — happen to play in the Pacific.
Bunting and Pederson each scored a goal to go along with two assists, while first-year Roadrunners Michael Carcone, Kevin Roy and Jan Jenik added a goal and an assist apiece to give help the Roadrunners a 2-0 start for the second time in the team's five years of play in Southern Arizona.
Pederson's goal, which gave Tucson a 2-1 lead late in the first, was his first since December 2019. He made the AHL all-star team for the first time last year, but suffered an injury that — combined with the cancellation due to COVID-19 — ended his season.
"It's been a long time coming," Pederson said Monday, adding that Tucson's lineup boasts a "good blend of guys with great work ethic and skill. …The camaraderie in the room bodes well for us."
Added Tucson head coach Steve Potvin: "Obviously when we have a player like Lane in the lineup, he can break it open at any point. Seeing him go down last year, it really affected our team. It affected our locker room. Seeing him come back and having that stamina and wanting to have success, and wanting to improve his game – he's done that."
Pederson was front and center for the Roadrunner's fourth and fifth goals of the night, too.
On the former of those two goals, late in the second period, the Tucson power play unit of Pederson, Bunting, Kevin Roy, Brayden Burke and Cam Dineen kept the puck circling in the San Jose zone for a minute and 24 seconds of game clock. The group executed 30 passes and took five shots before Bunting ultimately deflected a puck Pederson had thrown toward San Jose goaltender Alexei Melnichuk into the goal; all that occurred without the puck crossing the blue line even once.
Burke and Dineen also picked up assists for Tucson, while Alexander True scored twice and Joachim Blichfeld once for San Jose in defeat.
While Jenik is a power forward high on the Arizona Coyotes' NHL prospect list, Carcone and Roy have seen their way around the AHL prior to coming to Tucson to provide depth and experience. Carcone carded 13 goals and 27 points in 59 games for Belleville last season, while Roy had 14 and 35 for Wilkes-Barre/Scranton and Springfield.
Goaltender Ivan Prosvetov stopped 33 of 36 shots against in his second win in as many days.
Potvin said that while Prosvetov wants to play every day, the defensive pressure in front of him will have to improve for that to be possible.
Even still, Potvin said he wants "to see him in net as much as possible."
"We want to give him every opportunity to have success, but we have to keep an eye on it," Potvin said. "He is one of our biggest prospects, and best players. … I know he's up for the challenge and wants to play every game that he can. He's got some big goals."
The Roadrunners will leave town later this week for a two-game series against the Ontario Reign in El Segundo, California. The two wins over San Jose both count as road games as the Barracuda were the designated home team despite playing in Tucson Arena.