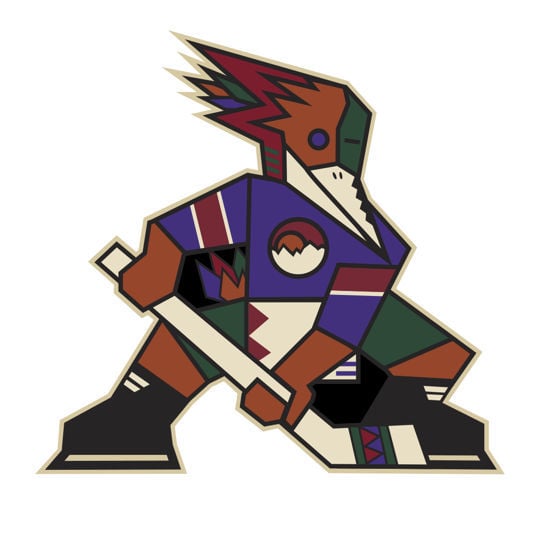 The Tucson Roadrunners earned a point on the road Saturday, but saw their lead in the Pacific Division cut to two points with a 4-3 shootout loss to second-place Stockton on Saturday night in an American Hockey League game.
First-place Tucson (30-15-1-2) fell behind 2-0 before Andy Miele cut the deficit to 2-1 with a goal 3:48 into the second period. He then cut the lead to 3-2 with his second goal, 12:10 into the third.
Blake Speers tied the game at 3 with a goal just 1:01 after Miele. After no one scored in overtime, the Heat won the game in the shootout.
Tucson has 63 points this season, three ahead of Colorado and Stockton, which are tied for second place.
The Roadrunners conclude their seven-game road trip with a game at San Jose on Monday night. The 7 p.m. contest will air on 1450-AM.
Tucson is 2-3-1 on the trip. The Roadrunners are next at home against  Stockton at 7 p.m. Friday and Saturday.
Pima baseball
No. 12-ranked Pima stayed perfect on the year thanks to a pair of wins Saturday in their first ACCAC games.
The Aztecs (13-0, 2-0) swept a doubleheader from visiting Arizona Western, winning 7-6 and 15-12. 
Pima scored three times in the bottom of the seventh in the opener, and won the game on an error. In the nightcap, the Aztecs erased a 7-1 lead in the fifth inning by scoring seven times in the fifth and adding seven more runs in the sixth.
Angel Castillo (4-0) earned both wins on the day in relief. Angel Ochoa went a combined 3 for 8 with six RBIs.
The Aztecs are now on the road for three straight doubleheaders, starting on Tuesday at South Mountain.
Pima women's basketball
Pima reached the 20-win plateau with an easy 96-68 win over visiting South Mountain on Saturday.
The Aztecs (20-7, 13-6) won their fourth straight game. Five players scored in double figures, led by Haile Gleason. She had 21 points, six rebounds and three assists and hit 6 of 16 3-pointers.
Fama Thiam added a career-high 19 points to go with six rebounds and five assists.
Pima visits Chandler-Gilbert at 5:30 p.m. Wednesday.
Pima men's basketball
The Aztecs (17-10, 11-8) won its sixth game in a row Saturday by beating visiting South Mountain 102-85.
Rashad Smith just missed a triple-double with 30 points, 10 assists and nine rebounds.
Jake Lieppert scored 32 points and notched seven rebounds. He hit 8 of 15 3-pointers in the win.
Pima has three games left in the regular season, starting with a contest at Chandler-Gilbert at 7:30 p.m. Wednesday.
Be the first to know
Get local news delivered to your inbox!