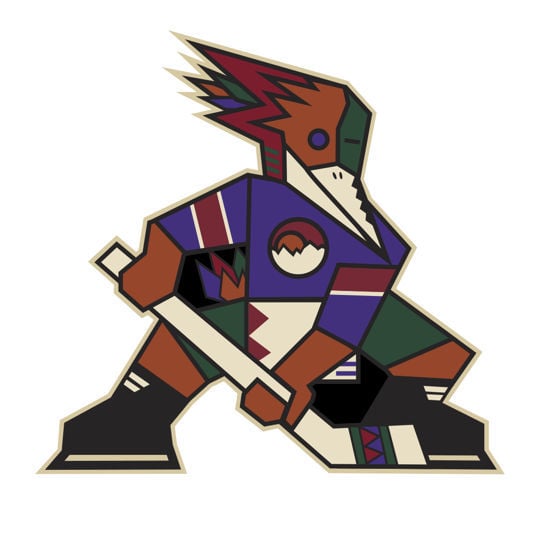 The San Jose Barracuda limited to the Tucson Roadrunners to a season-low 19 shots on goal Friday night at Tucson Arena.
The catch: The Roadrunners (25-7-0-0) still managed to get three pucks past San Jose goaltender Josef Korenar over the game's final 21 minutes — plus a couple empty netters for good measure — en route to a 5-1 win over the Barracuda (10-18-0-2).
"I don't know if there's one event to pin the change on, but there was a drastic momentum change in the game," Roadrunners' coach Jay Varady said. "I thought we started really slow out of the gates. Not the period we wanted to play. I think the start of the second we started to push a little, and the end of the second and into the third period was a little more the game we wanted to play."
Tucson defenseman Jordan Gross' power-play goal tied the game at one apiece in the final minute of the second period. Aaron Ness, a defenseman playing his first game in Tucson since mid-October after spending more than two months with the NHL's Coyotes, then potted his first of the year less than a minute into the third frame to give the Roadrunners a lead they ultimately wouldn't relinquish.
Hudson Fasching's 12th goal of the year midway through the third period, followed by empty net goals from Brayden Burke and Michael Chaput, capped the Roadrunners' 25th victory in their 32nd game of the 2019-20 season.
Ivan Prosvetov, making his sixth consecutive start in goal and 10th in the club's last 14 games, was named the game's first star after stopping 38 of 39 San Jose shots on net.
"I'm really proud of the team and how we bounce back. After two bad games (last weekend), we find a way to win a big game (Tuesday) … and then tonight. It's really nice to see all the boys working hard," Prosvetov said. "I just tried to do my best for the team. Last game, my team had my back. This time, I had to get their back."
The Roadrunners' three lowest shot totals in a game this season — 19 on Friday night and 23 twice — all came against San Jose. But Tucson is now 3-1 overall against their Pacific Division rival this season.
"It's hard to look at shot totals when you start as slow as we did. I don't know how many — six, seven shots we had after the first period," Varady said. "It's got to be a 60-minute effort. We do have to get more pucks to the net. I don't think we did a good enough job of that."
Just 72 hours earlier, Ness didn't know if he'd even still be playing hockey in Arizona at this point. He needed to clear waivers for the Coyotes to send him to Tucson, meaning each of the 30 other NHL clubs needed to pass on the offensively-gifted defenseman. On Friday, he notched a goal and an assist.
"I don't think you have to look any further — just how committed (Ness) is as a player," Varady said. "We go down 3-on-5, he goes down, blocks a shot, continues to play the game and finds a way to score a goal.
"Outstanding effort for him," Varady added. "That's the type of person he is. He came down here and it was a shot in the arm for us, really, just in terms of his energy and his attitude and his approach to playing hard."
Lane Pederson, named an AHL All-Star earlier Friday for the first time in his career, and Michael Bunting each added assists, increasing their team-high point totals to 33 apiece. The duo is tied for fifth in the league in that category, while Burke's 16th goal moved him into a tie for the team lead – and tied for sixth across the AHL – with Pederson.
Andy Miele and Beau Bennett each carded two assists, with one apiece for Robbie Russo and Tyler Steenbergen.
For San Jose, Korenar made 14 saves on 17 shots against, while Alexander True had the Barracuda's only goal – 11:30 into the first period, with assists to Nick DeSimone and Noah Gregor.
The Roadrunners, by way of their own victory and the Milwaukee Admirals' 3-2 overtime loss Friday to the Cleveland Monsters, regained the best overall record in the American Hockey League with a .781 winning percentage.
Last season, Tucson needed until Feb. 16 (game 47) to get win No. 25. And even in the club's 2017-18 campaign that saw it finish with the best record in the AHL's Western Conference, Tucson picked up its 25th win on Feb. 2 (game 42).
Saturday, the Roadrunners conclude their seven-game home stand. Tucson enters the back-end of the two-game matchup with San Jose 4-2 during that stretch. Faceoff is at 7:05 p.m. at Tucson Arena, before the Roadrunners hit the road to Colorado, San Diego and Ontario on a five-game road swing.