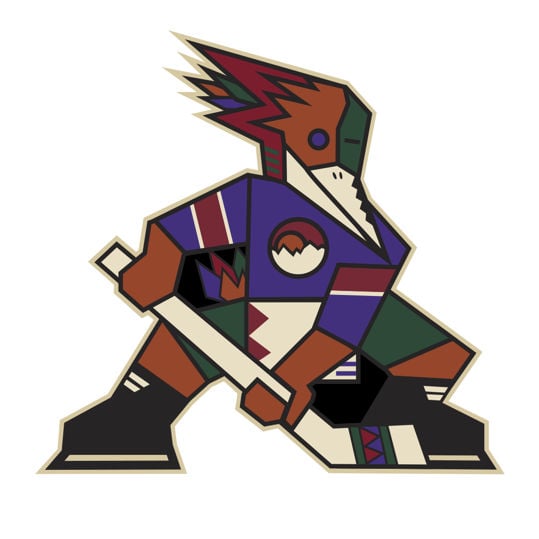 The Tucson Roadrunners play more games against the San Diego Gulls this season than just about any other American Hockey League team.
And based on the way they played the last two times these teams have tangoed, that doesn't seem like such a bad thing for the Roadrunners.
The Roadrunners (7-8-0-0) erased a 1-0 early first-period deficit to unload five goals of their own in the opening frame on their way to a 6-2 drubbing of the Gulls (9-10-0-0) Saturday night at Tucson Arena.
The win was the Roadrunners' second in their last nine games. Tucson defeated San Diego eight days earlier on the road, 4-1, in a contest where they outshot the Gulls 43-17.
"It was good to get back on track. It's a pretty good San Diego team so we're happy with how we played," said forward Ryan McGregor, who scored two goals for the Roadrunners. "Obviously with that little stretch of games there, we're trying to put that behind us."
While the Gulls jumped ahead early Saturday, scoring just two minutes into the first period, the Roadrunners quickly matched that — and then some.
McGregor scored 11 seconds after that San Diego goal, and Roadrunners' defenseman Dysin Mayo 53 seconds after that. Two minutes later, it was the rookie McGregor again. The rout was on, as Tucson forwards Kevin Roy and Jeremy Gregoire also added goals before the first intermission. The five first-period goals tied the franchise record for most in a single period.
"That was something to see tonight," Tucson head coach Steve Potvin said. "We're definitely going to enjoy this. It was such a nasty spell we were on. We're going to cherish, I think, every victory from now on.
"Hopefully it's a good sign of things to come," he added.
The Roadrunners and Gulls aren't done just yet this weekend, or this season. The foes who compete annually for the Interstate 8 Border Rivalry Trophy — yes, that's a real piece of hardware — square off again Sunday at 5 p.m. at Tucson Arena. They'll also play five more times this season.
"We had all four lines going. Obviously it's nice to help out any way you can and it's always nice to get on the scoresheet, but my linemates played great today," McGregor said of playing alongside Gregoire and Nate Sucese.
Tucson scored one more on the night after that first-period onslaught, a Lane Pederson marker near the midway point of the middle period. But that's where Tucson's defense — paced by goaltender Connor LaCouvee — picked up the slack.
LaCouvee, who stopped 16 of 17 shots he faced against San Diego last week, was far busier this go-round. His 40 saves (on 42 shots against) are the most by any Tucson goaltender this season, and the most in his career, spanning 22 AHL appearances over the past three seasons.
After Benoit-Olivier Groulx scored San Diego's early first-period goal, the only other score for San Diego came 36 seconds into the second period off the stick of Chase De Leo.
"The previously game I got shelled for five, and it kind of sucked," LaCouvee said adding that he appreciated that he saw more action this game than the last time he faced San Diego, too, in that 4-1 Tucson win. "As a goalie its fun to get more shots. It helps me get in that rhythm."
Added Potvin of LaCouvee's contributions so far this season in a pseudo-No. 1 role of late: "He had to wait a long time to get these starts. … You've got to be ready for your moment, and, honestly, he's been ready for it. I know that he wasn't satisfied with the game that he had a couple nights ago, and he wanted to make it right. I'm glad we were able to give him some goal support."
LaCouvee is 2-3 on the season with a .913 save percentage and 2.63 goals against average.
McGregor came within an inch or two of his first career hat trick early in the third period. On a penalty shot attempt after being pulled down on a breakaway, McGregor juked right across the San Diego goal crease and attempted to lift a backhand over goaltender Jeff Glass' left leg pad. Glass, who stopped 23 of 29 shots against in defeat, got his leg on it to turned the puck away.
"I kind of did what I wanted to do, just didn't get it up enough on the backhand," McGregor said. "The goalie made a nice save."
Potvin said he appreciates how McGregor, who has played much of this season on Tucson's so-called fourth line, accepted his role.
"I'm obviously really happy for him. He's been an integral part of our team," Potvin said. "Quite frankly that line has been one of our best lines all season long, so obviously McGregor got two goals and had a great game, but I know his linemates played a key part of that also. They've been gelling and playing so well all season long."
Eleven different roadrunners picked up points. McGregor added an assist to his two goals to lead the way, while Gregoire had a goal and an assist. Michael Bunting and Nate Sucese each had two assists, while Kyle Capobianco, Cam Dineen, Brayden Burke and Barrett Hayton all had one helper.
Bunting and Pederson are tied for third in the league in points with 17 apiece. Roy is tied for 10th with 15 points, and his eight goals are tied for fourth league-wide. Pederson is ninth in goals, with seven.
The evening didn't just end with a Roadrunners' celebration, it began with one, too. A banner commemorating the team's Pacific Division championship from a year ago was unveiled near the southeast corner of Tucson Arena as players, coaches and hockey operations staff were introduced one-by-one pregame, similar to what would be expected at a team's home opener.
Team officials said earlier this season they were waiting to hang the banner until fans would be able to be in attendance. Saturday marked the third "sellout" of 650 — that's approximately 10% of the arena's typical hockey capacity — in three games this week since the Roadrunners got the go-ahead from Pima County health officials to welcome a limited number of spectators back to Tucson Arena.