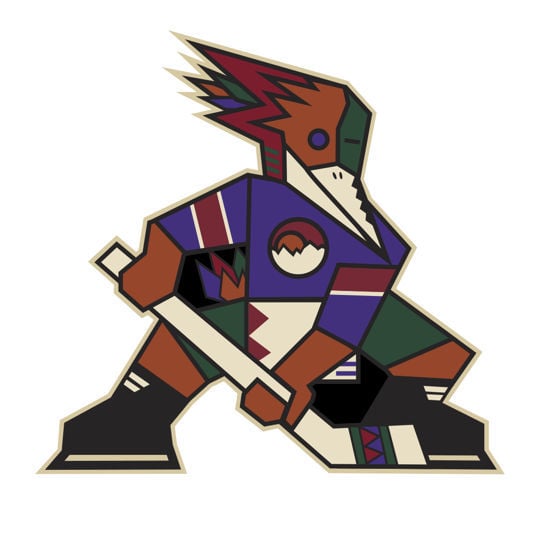 With five combined first period goals, a game-tying goal with less than 15 seconds to play, and news out of Glendale that led to one Tucson goaltender all but securing his first NHL call-up while another saw his first American Hockey League action since April, it was anything but another ho-hum night for the Roadrunners in their Saturday night matchup with  San Jose.
The outcome wasn't the norm either, as the Roadrunners (25-7-1-0) lost for the first time this year when playing longer than the regulation 60 minutes. The Barracuda (11-17-0-2) scored with 27.3 seconds left in overtime for the 5-4 victory at Tucson Arena.
The biggest news of the night for Tucson appeared imminent postgame, although it likely won't be made official until Sunday. Rookie goaltender Ivan Prosvetov made his seventh consecutive start for Tucson Saturday, but was pulled in favor of Brandon Halverson to start the third period. While Prosvetov was hardly having his best game of the season – he stopped 11 of 14 shots through two – the quality of his play wasn't the reason. Tucson coach Jay Varady confirmed postgame that sitting Prosvetov was a precautionary measure entirely connected to the developing situation surrounding the Arizona Coyotes' goaltenders.
The Coyotes' No. 1 goaltender, Darcy Kuemper, has been out with a lower body injury, and longtime Roadrunners goaltender Adin Hill has been spelling fellow netminder Antti Raanta during Kuemper's absence. But Raanta left a 6-2 Coyotes' home win Saturday over the Flyers early because of a lower-body injury. Hill took over, and Prosvetov's NHL recall is likely to come Sunday morning.
Craig Morgan, who covers the NHL for The Athletic, reported via Twitter that "Raanta is being listed as day to day" and the Coyotes "do not believe the injury is serious."
But postgame action near the Roadrunners' locker room and equipment area signaled Prosvetov to Glendale as imminent.
What happens with Tucson's own goaltending corps is to be seen, but Varady thought Halverson played valiantly in defeat.
"I thought he made some pretty good saves for us in some key moments. It's a tough situation to walk into, sitting there for two and then coming in," Varady said of Halverson, a veteran of 50 AHL games, but playing his first at this level since last season with the Hartford Wolf Pack.
Halverson, who stopped 10 of 12 shots in the third period and overtime, was signed Dec. 26 to a professional tryout by the Roadrunners after posting a 3.31 goals against average and .905 save percentage in 18 games with the ECHL's Norfolk Admirals.
"But he's played lots of games in the league," Varady added. "I thought after he got a couple minutes under his belt he looked pretty good in there."
Saturday's game started 37 minutes late because of issues with the glass and boards near where the Roadrunners players enter the ice. Tucson jumped on top early, leading 2-0 after 11 minutes thanks to goals from Hudson Fasching and Jordan Gross. But the Roadrunners's lead was short-lived, as San Jose scored three times to close out the first with a 3-2 Barracuda lead.
After a scoreless middle frame, Gross scored his second of the game early in the third. The Barracuda's Maxim Letunov scored with less than two minutes on the clock, and it appeared as if San Jose would win in regulation. But the  Roadrunners came out of a timeout and Beau Bennett tied it up with 14 seconds to play.
Jayden Halbgewachs scored his second of the night for San Jose with 28 seconds to play in overtime, sending the Barracuda home with two points Saturday, but Tucson with three of four possible points over two nights.
"I thought we played pretty good for the majority — a big chunk — of that game," Varady said. "It's a game of collecting points. We saw how much every point matters last season. That was an important point."
Tucson forward Michael Bunting's two assists gave him an AHL-best 30 on the season. Bennett, Lane Pederson, Andy Miele, Brayden Burke and Michael Chaput all added assists for Tucson as well.
San Jose goaltender Zachary Sawchenko had 37 saves on 41 Tucson shots in his AHL debut.
The Roadrunners, whose .773 win percentage still leads the AHL, concluded a seven-game holiday home stand Saturday at 4-2-1-0. Tucson is on the road for its next five games. The Roadrunners kick that trip off Friday at Colorado, and next return home Jan. 24 against Bakersfield.