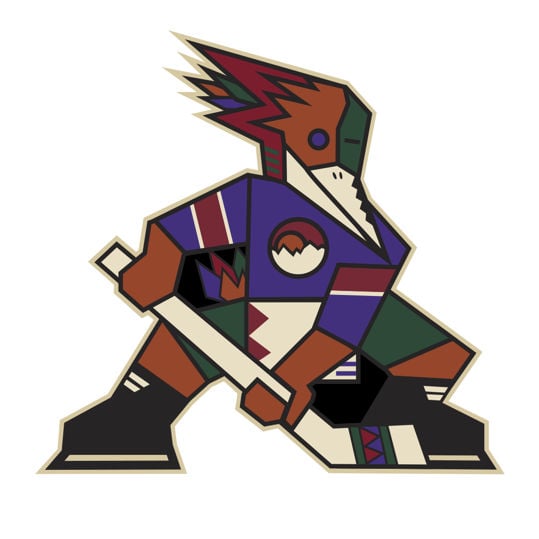 Forward Kevin Roy scored his team-high 10th goal of the season for the Tucson Roadrunners on Friday night, but that was all the offensive output the still sputtering Roadrunners would muster in a 3-1 loss to the Henderson Silver Knights at Tucson Arena.
The loss is the second in three days to the league-best Silver Knights — both by a score of 3-1.
The same teams will complete a three-game weekend series with a 7 p.m. faceoff Saturday, also at Tucson Arena.
The Roadrunners (7-12-1-0) have just one win and three points over their last 10 games.
The method of the Silver Knights' continuously-victorious madness was a bit different than on Wednesday, when Tucson outshot Henderson 45-17 yet still lost 3-1. Friday, the teams were nearly even on that front — 33 shots on net for Henderson, 32 for Tucson — yet with the same end result when push came to shove.
The Silver Knights (17-3-0-0) have now won 13 of their last 15.
Roy's goal, assisted by Fredrik Gauthier, was his sixth this season to come the third period or later of a game. But in this matchup, it came with the game more or less out of reach and just not enough time left for Tucson to get back in contention. Henderson led 3-0 before Roy's goal, with the Silver Knights scoring one in each period. Five minutes into the first it was Ben jones, then Jones again midway through the second. Marcus Kallionkieli completed Henderson's scoring push seven minutes and change into the third period.
"When you're trying to get out of a rut it's even harder, so you need that much more. Right now, we're doing some good things, but I think we need to elevate to a level where we don't even know we can get to," Tucson defenseman Jordan Schmaltz said. "It starts with a good first period tomorrow."
Tucson head coach Potvin said he takes the team's struggles on his shoulders and added that he needs to find a way to "steer them in a direction that they understand. I've got to hold the guys a lot more accountable and set a different type of standard."
Schmaltz, however, said that as much as Potvin and the coaching staff can do to help turn things around, the individuals who have the figure out how to "fix this" are the ones with skates on.
"I think Potsie is doing everything he can. And as a coach, you do as much as you can, but at the end of the day, it's on the players on the ice – the 23 guys in the room," Schmaltz said. "We just need to figure this out. It's on us. We have to take a little bit of a look in the mirror here and just stop this skid."
While the Roadrunners' struggles in the win column continued, there was proof up at the NHL level again Friday that the organization's ability to develop players to be "NHL-ready" might still be working. Tucson leading point producer Michael Bunting earned a goal and an assist for the Arizona Coyotes in hist first NHL call-up of the season Wednesday, while goaltender Ivan Prosvetov made his NHL debut for the Coyotes that same night.
On Friday, it was another longtime Roadrunner, Lane Pederson, knocking down that door. Pederson picked up a goal for the Coyotes against the Anaheim Ducks after a wacky bounce off the back boards hit him stride, before he made a nifty move to beat the goaltender deposit the puck. It was Pederson's first NHL goal in his first career NHL game.
"There's no doubt this is a development league," Potvin said of the one of the core elements of American Hockey League hockey, even when the wins are coming for a particular team. "But it's hard not to expect and want to win. It's the hardest thing to really understand — that it can't define us, but it's something that we're chasing all the time.
"Whether you're playing cards or Rubik's cube, you always want to win," Potvin added. "Winning is also part of development. Learning how to win is part of development. This is one of those challenges that's part of the development process."