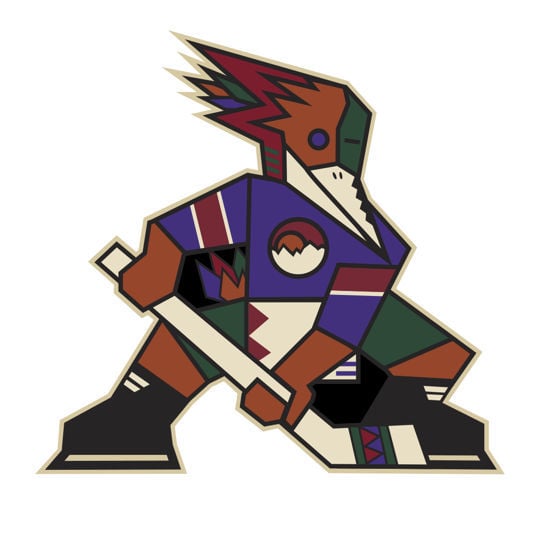 Good teams win when they're supposed to — and maybe even when they're not.
Despite significantly outshooting the visiting Ontario Reign throughout, the Tucson Roadrunners spent the heavy majority of Saturday night's matchup playing from behind.
But a Nick Merkley power play goal with a tad more than three minutes remaining in regulation, followed by the even-strength game-winner from Andy Miele with 64 seconds to go to turned what looked like a sure-fire Ontario win, for about 56 minutes at least, into a 3-1 Roadrunners win.
"We got some great goals in some key moments," Tucson coach Jay Varady said. "The pucks weren't going in the net. But we were doing a lot of the right things, so it was a matter of sticking with it and it paid off in the end."
The Roadrunners' (14-4-0-0) comeback – they were down 2-0 deep into the second period after goals from Martin Frk and Rasmus Kupari put the Reign (8-8-2-0) ahead – was anchored yet again by success with the man advantage. Tucson, which has drawn more power play opportunities than American Hockey League team so far this season, was only even in the game, to be sure, thanks to a late second period 5-on-4 goal by Hudson Fasching. That was before Merkley blasted his power-play equalizer past Ontario goaltender Matthew Villalta just nine seconds into that late-game man advantage.
"We put a lot of focus on it. There's been a lot of internal competition. There's guys hopping in and out of it all the time. Even today, I was on it for a bit, (Beau) Bennett was on it for a bit. We both did good things for the power play," said Fasching, who has five goals in his last five games. "It's just guys … wanting to have the puck and make plays."
Brayden Burke had been the Roadrunners' power play wizard for most of the season heading into Saturday, with all six of his goals this season coming a man up. He didn't score himself Saturday, but did register an assist on all three goals, including, of course, the power play markers from Fasching and Merkley.
"We want to be out there," Burke said of the power play unit. "We want the opportunities to try to get goals — big goals — for the team and put us back in it."
For the second consecutive night, the Roadrunners far outshot the visiting Reign. Friday, it was 46-30, with Cal Peterson for Ontario and Eric Comrie in net for Tucson. Saturday: Villalta turned away 35 of the 38 Roadrunner shots he faced, while Adin Hill improved his win-loss mark to 6-2 on the season on a 25-save night in goal for the Roadrunners.
Through Friday, Peterson had started all 17 of Ontario's games this season — the only goaltender in the AHL to do that for his club. But the Reign gave Peterson a rest and inserted Villalta Saturday after a 4-1 loss at Tucson Arena the night before. For all but four minutes, the move paid off, as Villalta stopped 34 of the first 35 shots he faced, but let in two of the final three from Tucson.
"It's exciting. Our team is really rolling right now," Miele said during the on-ice postgame interview after he was named the game's first star. "We knew it was going to come. I just wanted to be around the net when pucks were there.
Added Miele a few minutes later, during the postgame media session outside the Tucson locker room: "It's a 60-minute game, so you have to stay composed. Anything can happen at any point in the game. … We stayed positive on the bench, we stayed composed and we knew that anything can happen with the talent we have."
Up next for Tucson: a trek west for the first meeting of the year between the Roadrunners and the Bakersfield Condors (7-8-2-0) on Wednesday. That's to be followed by a team Thanksgiving gathering in Southern California before the Roadrunners stay on the road against the San Diego Gulls (7-7-0-0) Saturday.