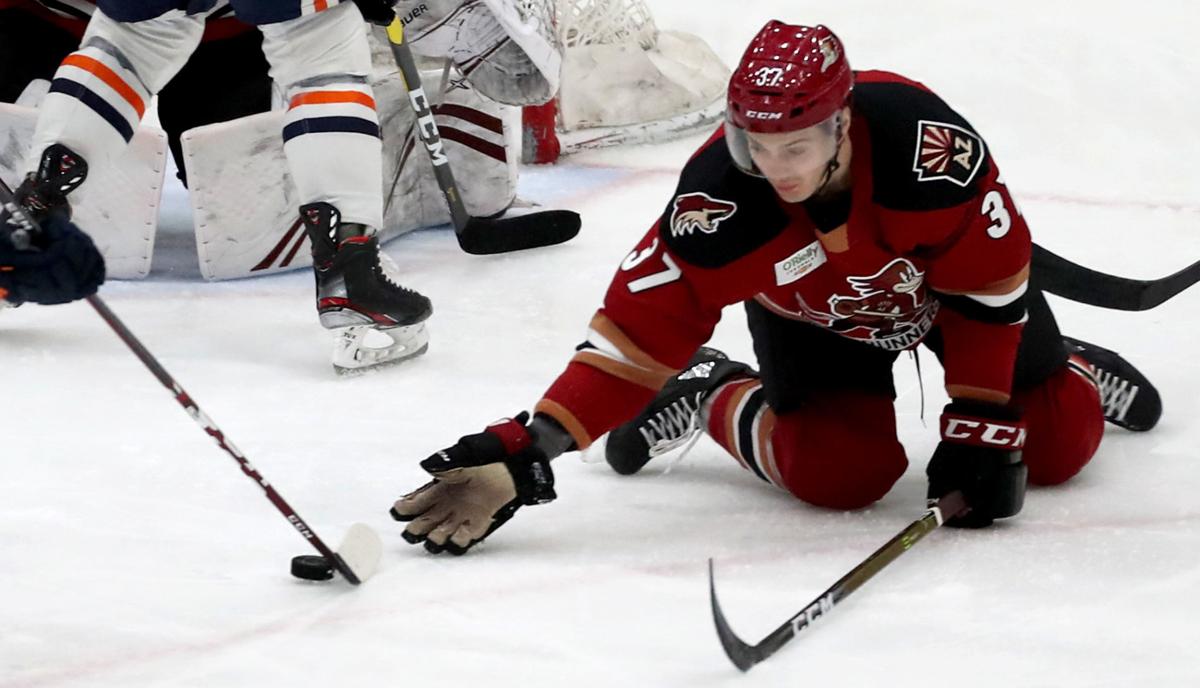 For nearly two calendar years, the Bakersfield Condors have given the Tucson Roadrunners nothing but fits inside Tucson Arena.
That didn't change Friday night, as the 3-2 victory over the Roadrunners (28-10-1-0) was the sixth in a row for the Condors (18-18-4-1) on the Tucson club's home ice.
"That's kind of odd," said Tucson defenseman Kyle Capobianco, who scored a second-period power play goal Friday night. "We're usually a good team at home. But when teams come in here, we're a top team. So we get their best effort every time, and they had the better of us today."
While Bakersfield hasn't lost in Tucson since February 2018, the Condors entered Friday's matchup with the American Hockey League's sixth-worst overall record this current campaign. Bakersfield hasn't quite been a carbon-copy of what it was a year ago, when it owned the highest win percentage of any Western Conference team. But that didn't matter Friday.
"I think we hit a nob, a couple posts in the first. It could have gone either way," Capobianco said. "They're a veteran team, and once they get up a few goals they're going to shut it down pretty well."
On the flipside, the defeat dropped Tucson from the AHL's top overall spot in 2019-20. Although the Roadrunners still sit atop the Pacific Division, they're now second overall in both the Western Conference and league-wide.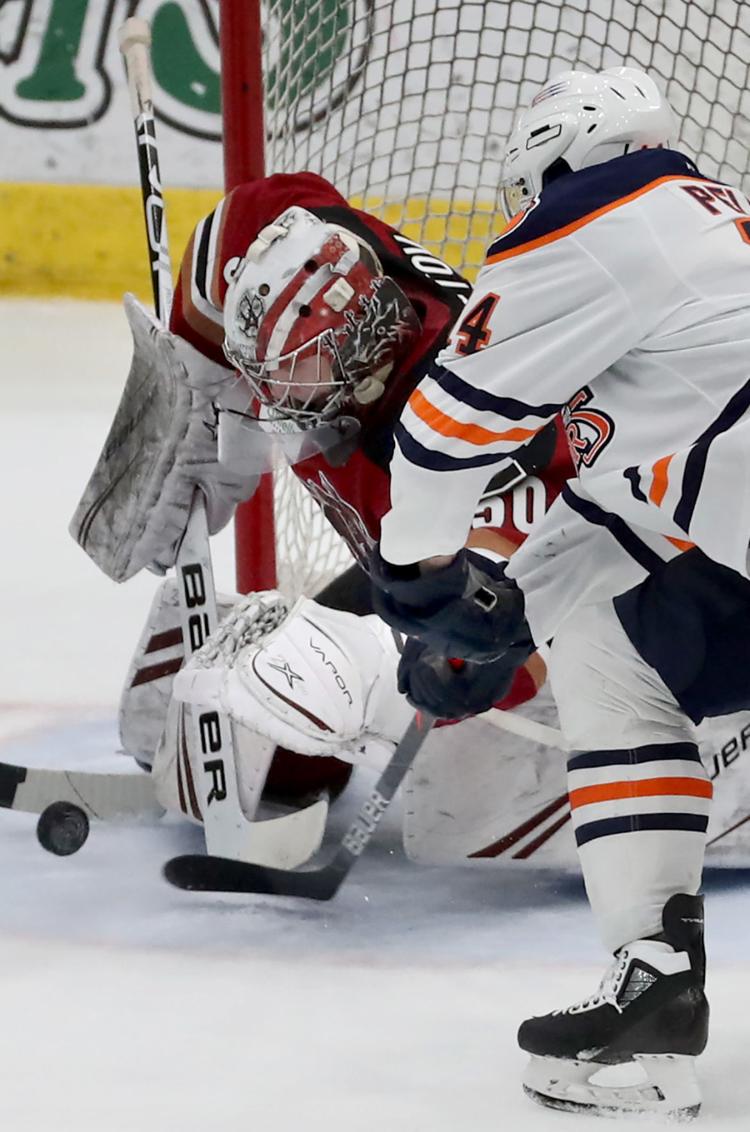 Despite the final score, the Roadrunners held Bakersfield in check in many respects. Tucson controlled the puck for much of the night, and the Condors managed just 10 shots through the game's first two periods, although they managed to get three of those past Tucson goaltender Ivan Prosvetov. Prosvetov was sharp a week ago in his first game back with the Roadrunners following the first NHL call-up of his career; he stopped 27 of 28 in an overtime win at Ontario in that one. This go-round, however, he turned away 15 of 18 shots against in defeat.
But Tucson's inability to turn opportune situations into goals – like when the Roadrunners had a two-man advantage for most of the final two minutes of the second period, but couldn't connect – was arguably more of a culprit in the outcome.
"We weren't good enough for a full sixty minutes. I thought we let some moments in the second period slip away where we didn't play good hockey, and they took advantage of it," Tucson coach Jay Varady said. "We had some key moments where we weren't ready to capitalize."
The Roadrunners, who trailed 1-0 and 3-1 before their comeback attempt ultimately fell short, did get goals from forward Michael Chaput and Capobianco, the All-Star to be. The latter cut that 3-1 deficit to a single goal midway through period 2. Chaput's 13th goal of the season was assisted by Jordan Gross and Michael Bunting with his league-high 32nd helper of the year. For Capobianco, it was his fifth of the year, with assists to both Beau Bennett and fellow-Pacific-Division-All-Star Brayden Burke.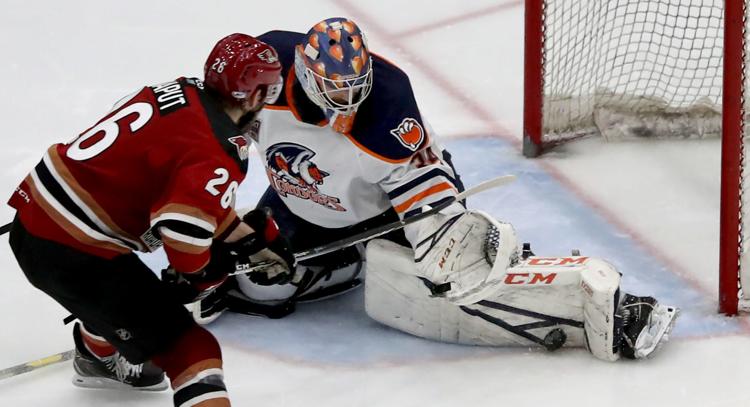 The Condors opened up the game's scoring roughly five minutes into the opening frame off the stick of Cameron Hebig. Dmitri Samorukov and Josh Currie also scored for Bakersfield, while goaltender Stuart Skinner faced 23 shots, stopping 21 in victory.
Tucson, which has followed up an eight-game December winning streak by going 5-5-1-0 over its last 11 games, now turns its attention to Saturday's rematch. The 7:05 p.m. faceoff at Tucson Arena will be the final game for both teams before the AHL's two-day All-Star Classic commences Sunday and Monday in Ontario, California.