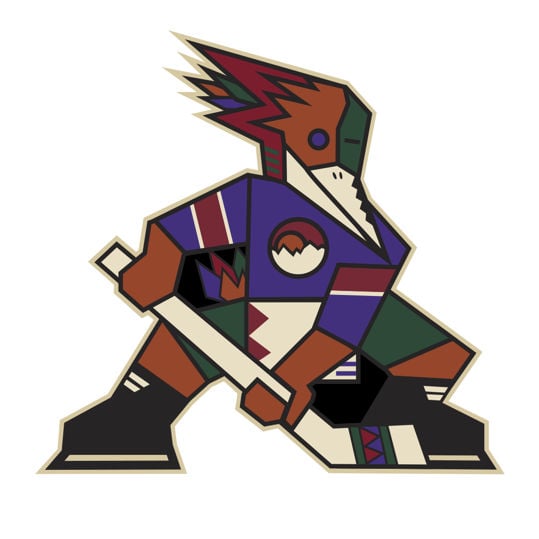 Nearly 3,600 fans were on hand Wednesday night to see the Tucson Roadrunners' four-game win streak come to an end by way of a 4-2 defeat to the visiting San Diego Gulls.
That was a day after almost 3,700 saw the Roadrunners dispatch the Gulls in the opener of a four-game home stand at Tucson Arena.
Both are solid numbers for mid-week games, to be sure. But with Tucson scheduled to be at home again Saturday at 7:05 p.m. and Sunday at 4:05 p.m. against the Texas Stars, the possibility that those two matchups could be played in front of an empty arena, or maybe even not played at all, became very real to the those affiliated with the organization.
A rapidly evolving sports news day hit its crescendo just as the Roadrunners were about to drop the puck. The NBA suspended its season indefinitely after a player, reportedly Utah Jazz star Rudy Gobert, had tested positive for coronavirus. The G League, the NCAA and the Pac-12 Conference all took some sort of action related to the growing concerns.
"It was an awkward start to the game — just the flash news that the NBA suspended their regular season for a period of time. That's big news," Tucson coach Jay Varady said postgame. "I thought that was strange (to see) before the game. It just created a little awkwardness."
Later into the evening, the NHL announced that it was "continuing to consult with medical experts and is evaluating the options," and that it expected to provide a further update Thursday. The AHL is likely to follow suit in some form, either alongside or shortly after its major league brethren.
"Obviously safety for everyone that comes to the games — fans, staff, that's the utmost priority. But yeah, as a player, obviously you want to play," Tucson forward Hudson Fasching said Wednesday night. "It's definitely difficult. We just want to play. We love where we're at in terms of our game right now. We're still first in our division and we're excited about making a push for the playoffs.
"It's definitely not the greatest timing for us as a team," Fasching added, "but you know, obviously, safety is the biggest priority."
A statement released by the Roadrunners Wednesday night said the team is "continuing to monitor this ongoing situation with local and state health officials, the National Hockey League and the American Hockey League."
What the NHL does — be it suspend its season, like the NBA or the developmental G League; move to play games without fans, as the NCAA said it would; or perhaps stand pat — will certainly impact what the American Hockey League does. 
Prior to Wednesday's Roadrunners' game, an AHL spokesperson told the Star that "this is obviously a very fluid situation, and we are in regular communication with our teams as developments warrant."
The AHL followed the NHL's lead earlier this week when it decided to limit locker room access to media and other non-essential personnel.
"Our clubs have been provided the same guidelines and precautions from the CDC that the NHL has communicated to its clubs," AHL vice president of communications Jason Chaimovitch told the Star. "We have also advised our clubs to implement the same temporary policy as the NHL with regards to controlling access to locker rooms."
But that was before the NBA's developments, or even the Pac-12 announced it would play the rest of its men's basketball tournament this week in Las Vegas without fans in the stands.
An answer as to what happens next for north American professional hockey appears to be coming in some form on Thursday, even if the Roadrunners themselves don't have a prediction as to what that will be.
"I have no idea," Fasching said. "There's rumors flying everywhere – every which way. We'll see what happens. We're just kind of going to ad lib and roll with the tide."
On the ice, it wasn't the Roadrunners night, despite pulling ahead in the AHL's Pacific Division race with those four wins in a row coming in.
Adin Hill started his fifth straight in net for Tucson, stopping 35 of 39 shots against. Tucson's scoring came by way of goals from forward Tyler Steenbergen (assisted by Blake Speers and Cam Dineen) and Kyle Capobianco (the assists to Jordan Gross and Markus Hännikäinen). Capobianco's goal, his 10th of the season, marked his 100th career point as a Roadrunners. For San Diego, Troy Terry buried a pair, with Sam Carrick and Chase De Leo rounding out the scoring. Kevin Boyle stopped 28 of 30 shots I goal for the Gulls.
Tucson still leads the Pacific with 75 points —  ahead of the Colorado Eagles (72 points), Stockton Heat (68), San Diego (68) and Ontario Reign (64) in the battle for the division's four AHL Calder Cup playoff berths.
While waiting to see if or when the season will continue, Varady said until word of any sort of change comes down, it will be business as usual for his team.
"We're a hockey team. We want to play hockey. We play in a hockey league, and that league's going to evaluate and make decisions, and we'll follow those decisions," Varady said. "It's out of our control. We're going to come to work and be ready to work as long as we can."
Concerned about COVID-19?
Sign up now to get the most recent coronavirus headlines and other important local and national news sent to your email inbox daily.