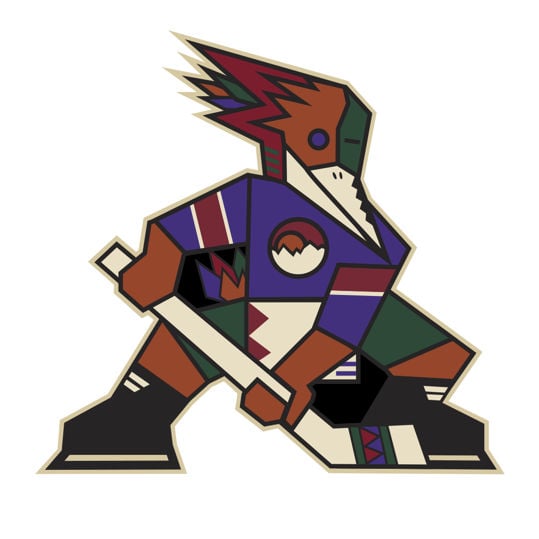 While most Southern Arizona sports fans will be focused on the Arizona women's basketball team's first-ever trip to the Final Four, there's a chunk of the Tucson Roadrunners' roster that has seen first-hand that the madness extends beyond the hardwood.
The Roadrunners (7-11-1-0) will square off against the Henderson Silver Knights (16-3-0-0) on Friday with nine players boasting NCAA Division I men's ice hockey experience. Four reached college hockey's pinnacle — the NCAA's Frozen Four.
"I think that's probably the most fun I've ever had playing hockey. It was an absolute blast," said Tucson goaltender Connor LaCouvee, who played in the 2015 Frozen Four as a backup goaltender for Boston University. "We came one shot away from winning a national championship."
The Terriers lost that year's championship to Providence, 4-3.
This season, LaCouvee's other college team — Minnesota State — has a shot itself at a national crown after earning the first Frozen Four berth in program history this past weekend.
LaCouvee, his finance degree in tow after three years splitting time in net at BU, was a graduate transfer to the Minnesota State campus in Mankato prior to the 2017-18 season.
In his lone season with the Mavericks, LaCouvee posted a 23-6-1 record, a 1.80 goals against average, .914 save percentage and three shutouts while being named a semifinalist for that season's Mike Richter Award, given to the nation's top college goaltender.
"I'm super excited for them," LaCouvee said of Minnesota State's run these past couple weeks, which included a 4-3 overtime win over Quinnipiac, the 2016 national runner-up, and a 4-0 win over five-time NCAA champion Minnesota.
In his lone season with the program, LaCouvee helped the Mavericks reach the 2018 NCAA Tournament; in a first-round matchup, they led 2-0 over Minnesota-Duluth, but ended up losing 3-2. Minnesota-Duluth would go on to win the entire 2018 tournament, and the 2019 crown, too, meaning the Bulldogs are technically the defending champs, with last year's bracket canceled.
With Pittsburgh's PPG Paints Arena serving as the host, this year's men's Frozen Four includes Minnesota State taking on St. Cloud State and Minnesota-Duluth against Massachusetts. Both semifinal matchups are on April 8, with the winners facing off in the NCAA Division I Men's Ice Hockey championship April 10.
The Roadrunners' other Frozen Four participants include defenseman Doyle Somerby, who, as LaCouvee's Boston teammate, was a key contributor to the Terriers' Frozen Four run in 2015.
Most recently, Roadrunners forward Josh Wilkins appeared in the 2019 Frozen Four with Providence, scoring the Friars' only goal during their semifinal loss to the eventual champion from Minnesota-Duluth.
Tucson defenseman Jordan Schmaltz also has a pair of Frozen Fours on his résumé — in 2014 and 2015 with North Dakota, the program the Bulldogs defeated 4-3 last weekend in a five-overtime marathon to reach the final stage.
Roadrunners forwards Kevin Roy (Northeastern) and Nate Sucese (Penn State), defensemen Cameron Crotty (Boston) and Mike McKee (Western Michigan), and goaltender Chris Nell (Bowling Green) all played D-I hockey, too.
Additionally, recent Roadrunners who are currently with the NHL's Arizona Coyotes also have Frozen Four credits. That includes forward Hudson Fasching, who helped Minnesota's run in 2014, and defenseman Jordan Gross, who bluelined Notre Dame's appearances in 2017 and 2018.
"I'm obviously a bit biased, but I think college is such a great route. Not only to develop athletically, but — and I know this sounds cliché — you grow so much as a person," said LaCouvee, who, in his seven appearances for Tucson this season is 2-4-1 with a 2.58 goals against average and .911 save percentage.
"In those three, four years you learn so much about yourself."