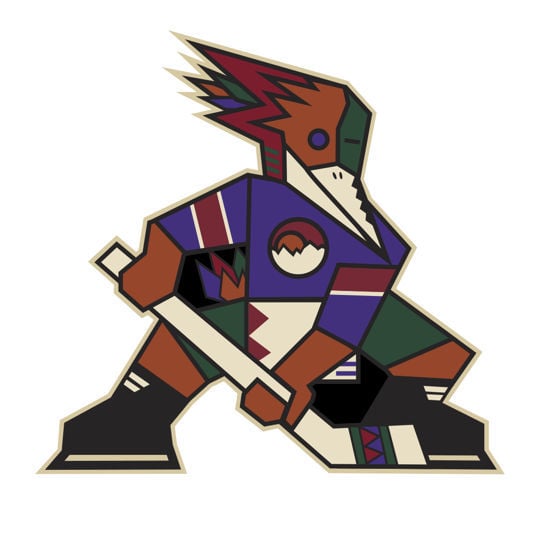 Special teams were anything but the Tucson Roadrunners' specialty Tuesday night, as the visiting Chicago Wolves' pair of goals during odd-man situations — one on the power play, one shorthanded — defeated the Roadrunners 2-1 at Tucson Arena.
It's just the second loss in eight games for the Roadrunners (6-2-0-0), who had won five straight.
"We didn't start off the way we wanted to. That was probably our main problem," Roadrunners captain Michael Chaput said. "We were maybe a little bit too laid back. We came off the streak  the win streak — and I think maybe we had confidence, but we just didn't put the work in the first 10, 20 minutes. The second and third period were better, but we couldn't capitalize on our chances."
Added Tucson coach Jay Varady: "I just think we need more pop. … We need more bite. We need to manage pucks better, put them in better places so we can have more energy."
While the Wolves (5-3-1-0) opened the scoring on a first-period power play goal from defenseman Dylan Coghlan, it was the Roadrunners' own power-play marker that tied the game up four minutes into the middle frame. That's when, in hockey's version of a tip-drill of sorts, Tucson forward Tyler Steenbergen deflected defenseman Jordan Gross' shot from the point past Chicago goaltender Oscar Dansk to tie the game at one apiece.
But the Roadrunners' tempered special teams' success was negated later in the second, when, with Tucson playing with the 5-on-4 advantage, Chicago's Reid Duke got his body between Roadrunners defenseman Robbie Russo and the puck deep in the Tucson zone. Duke's momentum continued around the net, where he spun around in front of Roadrunenrs goaltender Ivan Prosvetov, flung the puck toward the goal, and saw it deflect in for what would ultimately be the deciding score.
Prosvetov recorded his first professional loss, but was statistically on point yet again in his third career start. The 20-year-old rookie, starting yet again in the de facto No. 1 goaltending spot while longtime Tucson starter Adin Hill is on a team-granted leave of absence tending to a personal matter, stopped 26 of 28 shots. In the other net, Dansk turned away 29 of 30 Tucson shots on goal.
"I thought (Prosvetov) made great saves for us tonight. He was able to come across and he made a couple big ones on the penalty kill, and he's doing a good job in there," Varady said.
In those three starts, Prosvetov has stopped 97 of 102 shots faced, carding a 1.64 goals against average and .951 save percentage.
Despite the recent five-game win streak, Varady wasn't interested in accepting that his team being close, even in defeat, was worth much.
"I think you can look at it and say, 'hey, it wasn't the game we wanted to play. We were close.' But close doesn't count. I don't really care about being close," Varady said. "I want to play the right way. Our team wants to play the right way. That's where our focus is at."
With the sixth and final game of the Roadrunners' current homestand to come Wednesday night — same opponent, same 7:05 p.m. start time at Tucson Arena — Chaput said that a quick turnaround may be just what the doctor ordered.
"That's the beauty of a back-to-back," he said. "You have to forget quick and get ready for the next one."
Be the first to know
Get local news delivered to your inbox!