The Tucson Roadrunners teamed up with fans to provide Thanksgiving dinners to local families, the latest in the team's efforts to, in the words of the team president, "be part of the solution."
On Tuesday, families picked up their dinners — and tickets to Friday's game — at an east-side Boys and Girls Club of Tucson clubhouse. Dusty the Roadrunner and players were on hand to chat with families, who also received Kachina hats to wear to Friday's game.
The event was a partnership between the team, iHeartMedia, Eegee's, Costco, Jr. Roadrunners and fans. Fans who donated $100 to the team's efforts received a Kachina puck signed by goaltender Ivan Prosvetov.
Tuesday's event was the latest community event hosted by the Roadrunners since the start of the coronavirus pandemic. During a time of stress and uncertainty, the club "really wanted to make sure we were being part of a solution," Roadrunners president Bob Hoffman said.
The Roadrunners were first in the AHL's Pacific Division when the pandemic ended their season early in March 2020. Instead of retreating into the woodwork and ruminating about their bad luck, the team did just the opposite, getting out into the community and looking for ways to help.
"A lot of our colleagues and counterparts around ours and other leagues kind of pulled the plug and hit the pause button from a lot of diff ways," Hoffman said. "We said, 'We're not doing to do that. We want to stay active and involved. We can't do the things we used to do, but there are different things we can be able to do.'"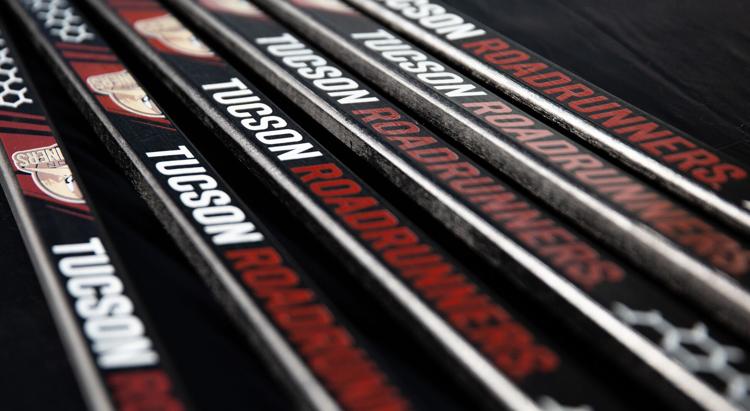 Hoffman and with the communications director and play-by-play announcer Adrian Denny brainstormed fun ways to help the community while also making an impact. Denny "had a great mind for it," Hoffman said.
Hoffman ordered masks early in April 2020, saying it was pretty evident at the time that it would take more than a couple of weeks for the pandemic to resolve.
"Everyone is wearing masks now, and we wanted everyone to be wearing a Roadrunners mask," Hoffman said.
The team reached out to local nonprofits who were struggling and used its platform to solicit more help.
"We thought, 'Let's not only get our staff out to volunteer and help pass out food, but let's do some food drives and help gain money and awareness for it,'" Hoffman said.
Many of the Roadrunners' events were outdoors: Drive-thru food drives, socially distant blood drives and various distribution events, where team representatives passed out both masks and street hockey equipment to help local kids stay active.
"We tried to give people and opportunity and an escape," Hoffman said. "We gave away pencils and pens and folders and tried to accompany the educational front where parents where struggling alongside their kids."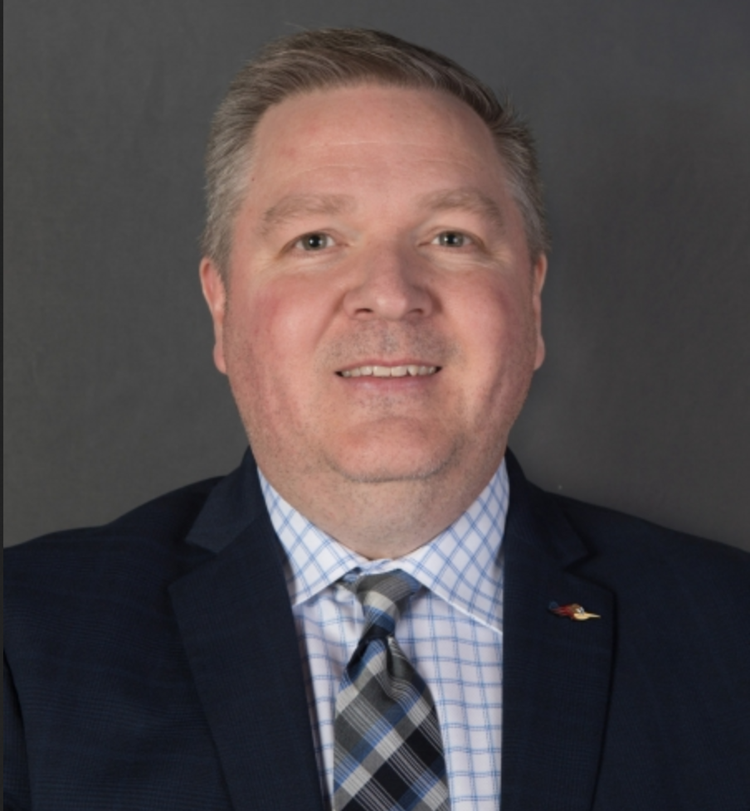 Hoffman marveled at the turnout for a July 2020 hockey equipment distribution event at the Reid Park Zoo, saying that he talked to "so many new fans" who wanted to be a part of the Roadrunners growing community — even with the team still off the ice.
Last October, the team held a trick-or-treating event at the Roadrunners' headquarters.
Hoffman admits to having reservations about the event, saying at the time the commentary in society had politicized the act of trick or treating.
"I hoped we didn't get lumped in to that idea that we're trying to get people to come out and cause illness," Hoffman said. "I got pushed by Adrian to do it, but we didn't know if we were going to see anyone."
Hoffman's fears were quickly put to rest, as fans and their kids lined up down the street before the event even started.
"They just wanted to hang out, and we did it outside, spaced and distant," Hoffman said. "We wanted kids to see Dusty again, as opposed to just driving by. We had a gathering as the drive-thru was happening and the response was great."
In the weeks leading up to last year's Thanksgiving, the team traded "El Lazo" pucks for non-perishable food items. Fans nominated families who were in need of Thanksgiving dinner, and the Roadrunners went to work to provide for them.
Season ticket holders who donated $100 to the cause received game-worn jerseys in exchange.
In mid-December, the team hosted a "Santa Dusty Saturday" drive-thru event, collecting toys and stuffed animals while also handing out gift bags to kids and setting up a backdrop at the goal for family photos. 
Hoffman and his staff continued their efforts when the club returned for a shortened 2020-21 season. The club offered COVID-19 testing — and vaccines — at Tucson Arena be fore games. 
"We were able to make sure it was a partnership. Regardless of your political affiliation, we're all in this together," Hoffman said. "If you're not interested, we're not making you. But if they wanted to, it's right there at the hockey game and pretty easy to do."
The Roadrunners won't be abandoning their efforts to be a part of the community in which they play.
The day before the puck hit the ice on the team's first home game of the 2021 season, Dusty delivered individually wrapped cookies to Banner University Medical Center, along with a stack of "thank you" cards signed by the players.
The team's home opener honored healthcare heroes, and teacher appreciation day quickly followed.
Hoffman said he couldn't have done any of it without Denny and the rest of the organization.
"It brought us together and made us closer in some ways," he said. "It was really rewarding to see the kind of people we do have working here."
Contact Star reporter Caitlin Schmidt at 573-4191 or cschmidt@tucson.com. On Twitter: @caitlincschmidt