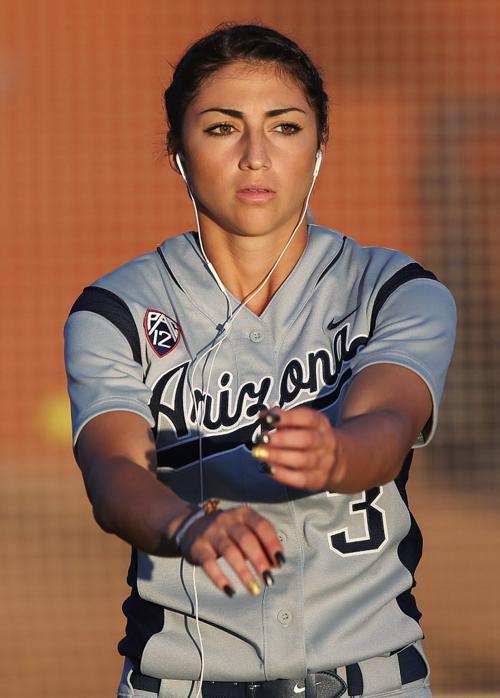 The University of Arizona softball team continues to win Pac-12 awards on a weekly basis.
Junior Danielle O'Toole was named the league's Pitcher of the Week on Monday. It's the second time she has won the award this year, and the sixth time in six weeks that a UA player has taken a Pac-12 honor.
O'Toole appeared in all three games at Arizona State over the weekend, going 1-1 with a save. She had a 1.00 ERA and a .086 WHIP, while allowing just six hits in 14 innings.
For the season, O'Toole, a transfer from San Diego State, is 11-5 with a 1.69 ERA and 94 strikeouts in 95 innings.
UA next hosts Utah for a three-game series at Hillenbrand Stadium starting at 7 p.m. Thursday. All three games against the Utes will air on Pac-12 Arizona.