The Star's longtime columnist on Arizona football's franchise player ... the likelihood Kerr Kriisa finds success at West Virginia (and the NBA) ... Pima basketball's All-American run ... Salpointe's tough 2023 schedule ... Disc golf at El Rio ... local product Andre Jackson's early-season role with the Los Angeles Dodgers ... and more.
---
Cowing is Arizona's best, but others also impress
An editor from Athlon's college football yearbook phoned last week to ask if I could recommend any Arizona players for the magazine's 2023 Pac-12 All-Conference Team.
Over the previous four years, I simply told him Arizona probably didn't have any all-conference players, except maybe a punter (Kyle Ostendorp) and a punt returner (Stanley Berryhill III).
But this time I told him I would go to Thursday's practice and Saturday's scrimmage and get a fresh look.
Here's what I'm going to tell the editor:
Senior receiver Jacob Cowing is Arizona's franchise player. He might be one of the smallest players on the team — maybe 5-11 and 175 pounds — but he's a difference-maker in the Pac-12. He scored the first touchdown in Saturday's scrimmage, and I was surprised UA coaches allowed him to get tackled a few times.
If Cowing gets hurt, the damage would be unthinkable for the Wildcats.
There's more. Sophomore offensive lineman Jonah Savaiinaea, who started all 12 games as a true freshman, could be special. Maybe not All-Pac-12 in 2023, but soon. If healthy, senior offensive tackle Jordan Morgan, hoping to return from a knee injury in August, is as good as any lineman in the league.
Junior placekicker Tyler Loop, who made 18 of 21 field goals last year, is, like Cowing, a special talent.
Here's what else I observed: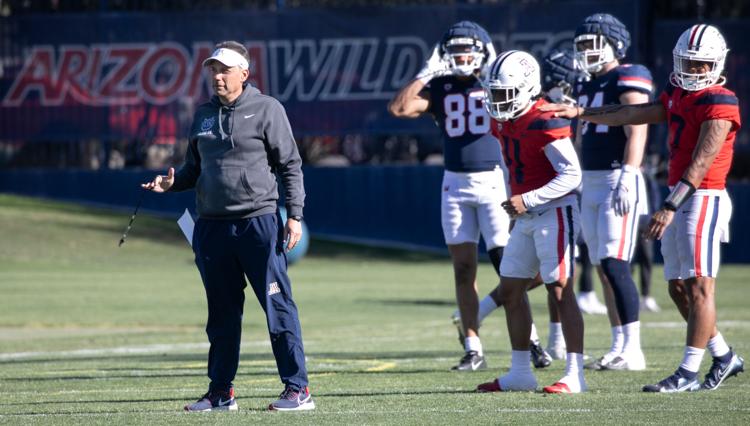 • Jedd Fisch became the first Pac-12 coach this year to match the bravado of Colorado's new coach, Deion Sanders. Unprompted after Saturday's scrimmage, Fisch said: "We're going to have a full house for all six (home) games next year. I fully believe that.''
If true, it would be the first time in modern school history, 1970-2023, that Arizona would sell out every home game. But it fits with Fisch's bold approach, a stream of optimism that began as soon as he took over a team on a 12-game game losing streak.
Fisch announced that more than 14,000 tickets — not including students — have been distributed for next Saturday's spring game, which will include UA football icons Chris McAlister and Rob Gronkowski.
If those numbers are accurate, it would shatter attendance records for the UA spring game. I've attended every game since 1982, and I don't even remember 10,000 in Arizona Stadium.
Said Fisch about his team's improvement and, thus, greater appeal in the community: "I've been on the field coaching for 25 years, and I can tell our team is better than it was last year at this time.''
• UA safeties coach Chuck Cecil, a College Football Hall of Famer, had company Saturday at Arizona Stadium. One of the best, if not the best, football player in ASU history, 1970s cornerback Mike Haynes, attended the scrimmage to watch his son, redshirt freshman receiver Rex Haynes of San Diego, who is attempting to climb the UA depth chart.
The elder Haynes was inducted into the Pro Football Hall of Fame in 1997 and the College Football Hall of Fame in 2000.
As much respect as Cecil has for his fellow Hall of Famer, he might have more for UA senior defensive analyst Duane Akina, who was Cecil's coach as an Arizona senior, 1987, and has returned this spring after successful stints at Texas and Stanford.
"I'm still learning from him,'' said Cecil, who coached in the NFL for 16 years before returning to his alma mater. "All he's going to do is make us better.''
---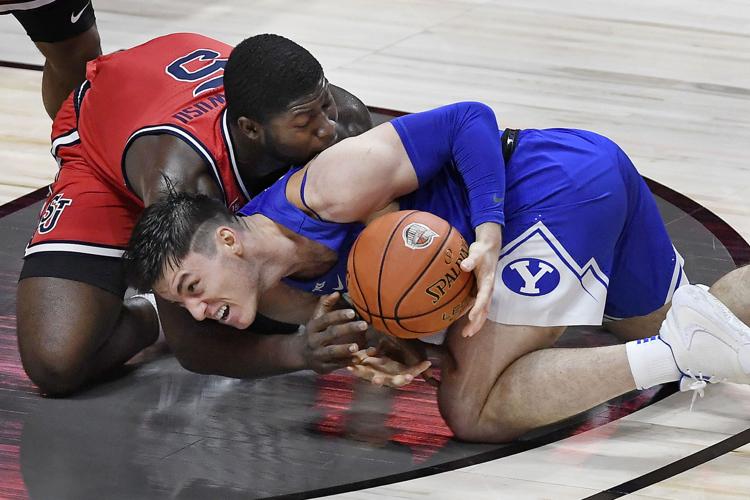 Leaving Tucson suggests NCAA success, not NBA riches
Since Arizona entered the Pac-10 in 1978, Kerr Kriisa became the 53rd or so UA men's basketball player to transfer to another school last week.
Historic data suggests two things:
1. Kriisa will likely not play in the NBA. Of the 50-plus transfers, only Leon Wood (1982, to Cal State Fullerton), Will Bynum (2002, Georgia Tech) and Jeff Withey (2009, Kansas) reached the NBA. Michael Tait (1984, Clemson) and Jeff Collins (1982, UNLV) were drafted but did not play in an NBA game.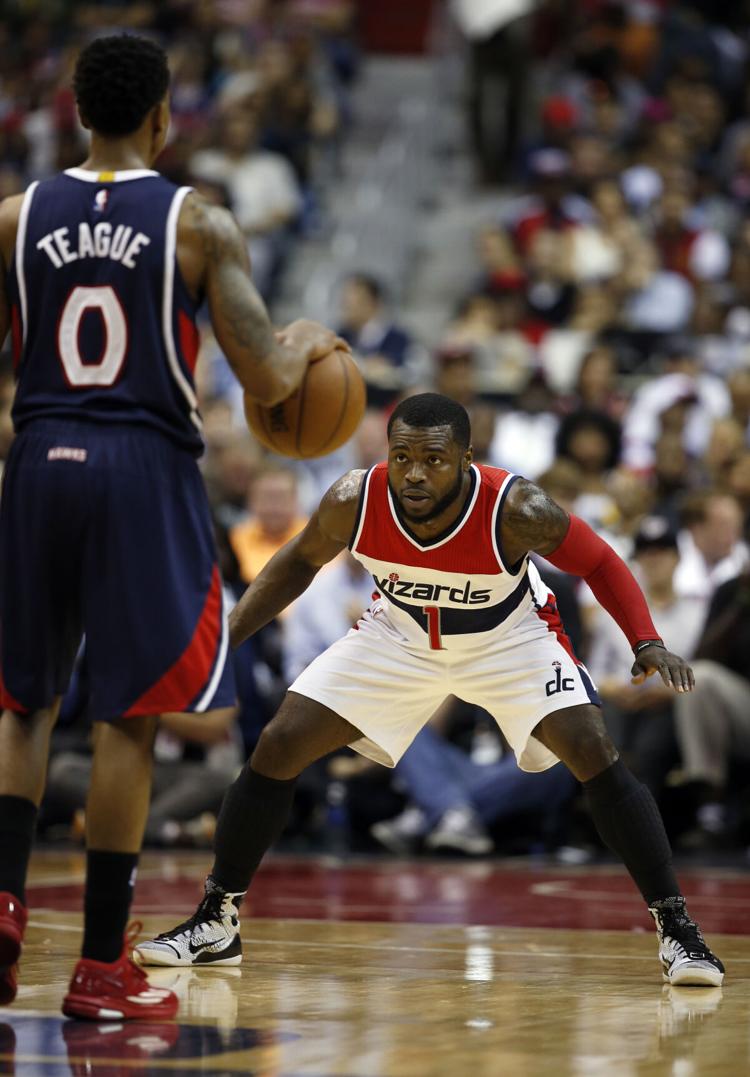 2. Two, Kriisa will be successful. It's easy to say that many who transferred from Arizona simply weren't good enough to play at the UA and didn't distinguish themselves at their new schools. That would be correct for about half, those such as Rolf Jacobs to Long Beach State, Dennis Latimore to Notre Dame, Craig Victor to LSU and Angelo Chol to San Diego State.
But the other half of the more than 50 who left Arizona blossomed elsewhere.
Ruben Douglas led the NCAA in scoring at 28 points per game at New Mexico. Zane Johnson averaged 14 points at Hawaii. Eric Cooper averaged 18.7 at UTSA. Jesus Verdejo averaged 12.2 at South Florida.
More: Tony Clark averaged 11.6 at San Diego State, switched to baseball and became a 15-year MLB first baseman. (He was an All-Star in 2001 and is currently executive director of the MLB Players Association.)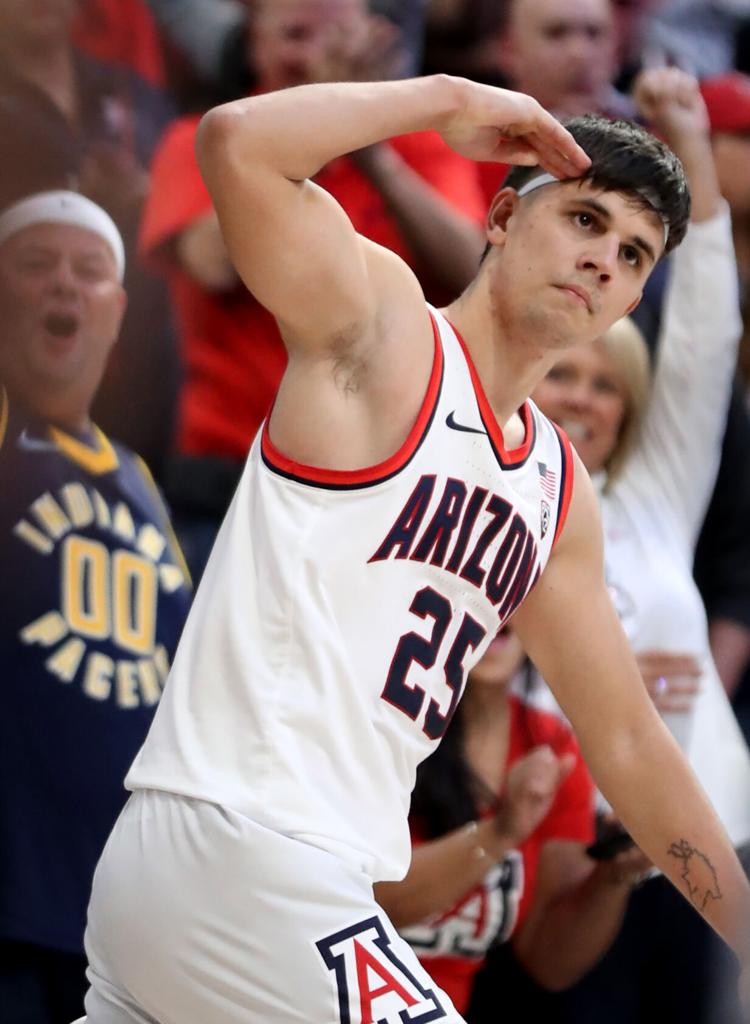 Alex Barcello averaged 16.8 at BYU and became a first-team all-WCC point guard. Casey Schmidt averaged 16.9 at Valparaiso, and Luke Recker averaged 18 points at Iowa.
What makes Kriisa's transfer so polarizing is that he chose to play at West Virginia, which isn't viewed as a Top 25 program (it went 7-11 in the Big 12 last season) and is coached by the hot-tempered Bob Huggins, who turns 70 in September and is no longer a feared factor on the national scene.
Huggins' last team to finish in the AP Top 10 was in 2016. That Mountaineers team lost a first-round NCAA Tournament game to Stephen F. Austin.
Moreover, West Virginia plays in a cold-weather climate and last year made seven very long road trips to play Big 12 opponents in Kansas, Iowa, Texas and Oklahoma. What makes West Virginia attractive to a transfer? Who knows?
But this is 2023. Today, anything goes in the transfer portal: Jordan Brown from Arizona to Louisiana, Terrell Brown from Arizona to Washington and Tibet Gorener from Arizona to San Jose State. To each his own.
---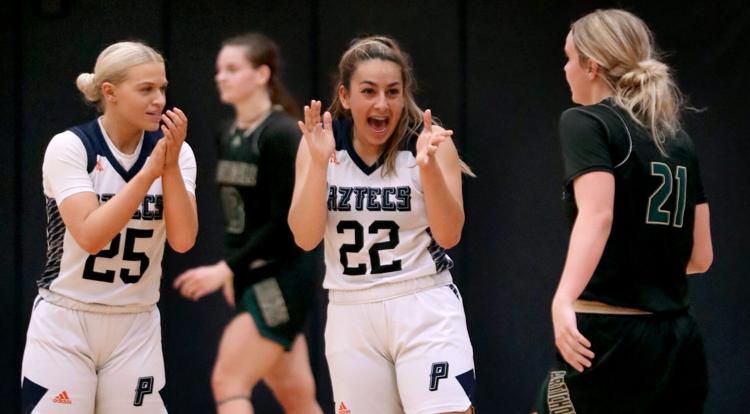 Latest PCC All-American Chavez fits Holthaus' mold
In his last 16 seasons as Pima College's women's basketball coach, Todd Holthaus has coached 13 NJCAA All-Americans, the latest being 2023 standout guard Luisa Chavez of Rio Rico High School.
What makes Holthaus' list of All-Americans more impressive is that he hasn't been fortunate to simply hand-pick "name'' players from the big schools in Phoenix or Las Vegas or Albuquerque.
His All-Americans include A'jha Edwards of Tombstone, J.J. Nakai of Flagstaff, Sydni Stallworth of Palo Verde High School, Abyee Maricigan of Flowing Wells High School and Jessie Ingraham of Canyon del Oro High School.
How did Holthaus find Chavez in Rio Rico? Aztecs assistant coach Pete Fajardo made contact with Hawks coach Billy Hix. "We wanted her instantly,'' Holthaus said. "She's an awesome young lady.'' Chavez's senior year at Rio Rio was a 22-7 success.
While leading Pima to a 26-9 record and seventh overall seed in the NJCAA championships, Chavez worked four days a week at two jobs: one at a diner in Rio Rico, the other at The Sporting Chance basketball facility on Tucson's northwest side.
"Luisa is such a tough cookie,'' PCC assistant coach Jim Rosborough said. "She took so many big shots in big games.''
Chavez is considering scholarship offers from Division II schools Wheeling University in West Virginia, Malone University in Ohio and Rogers State University in Oklahoma.
---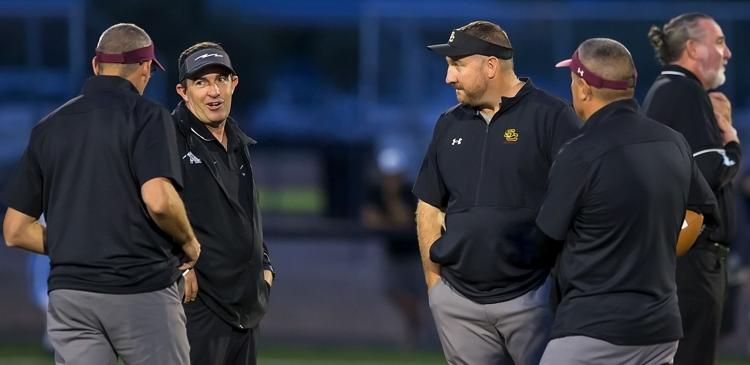 Short stuff I: Salpointe's gridiron gauntlet, disc golf a go at El Rio
Tucson's premier high school football program, Salpointe Catholic, begins spring practice later this month. Coach Eric Rogers is preparing the Lancers for what looks to be the most difficult schedule in modern Tucson history. Salpointe's 2023 schedule opens with a home game against Marana. It's the only Tucson-area school on the schedule.
"We'll follow that game with nine dogfights, and I've told the guys we can win those dogfights,'' Rogers said.
Dogfights? Following the Marana game, the Lancers play, in order, Bishop Alemany of Southern California and eight Class 6A Phoenix-area powers: Surprise Shadow Ridge, Surprise Valley Vista, Phoenix Desert Vista, Tempe Corona del Sol, Peoria Liberty, Phoenix Mountain Pointe, Scottsdale Saguaro and Phoenix Brophy Prep.
The last time a Tucson prep football team played just one Tucson opponent was probably the 1945-1952 period when Tucson High and Amphitheater were the only high school teams in Tucson. Times have changed. The days of Salpointe rolling through Tucson's TUSD football opponents have ended. …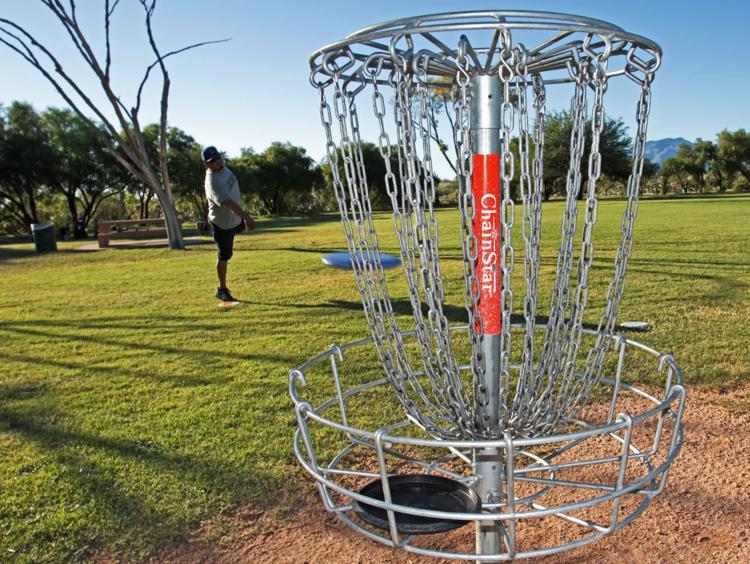 … Tucson's Parks and Recreation department is scheduled to open a disc golf course next month, one that has been installed inside the front nine of the El Rio Golf Course. Disc golfers and traditional golfers will be playing side by side. Imagine the potential for, shall we say, confrontations.
Why disc golf? It's a potential moneymaker. The city will charge a nine-hole rate to play disc golf and plans to schedule play later in the mornings, when traditional golf tee times aren't as busy.
Some of the disc golf baskets are near the greens at Nos. 8 and 9. Errant shots by traditional golfers — hooks, slices, chunks, grounders — are sure to find their way toward the disc golfers, If the two groups can coexist, avoiding angry showdowns, it'll be a pleasant surprise.
---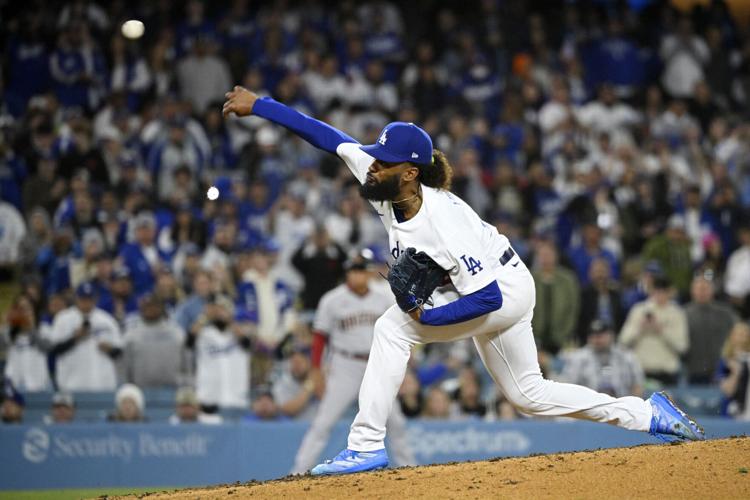 Short stuff II: Jackson's early save for Dodgers, UA baseball's streaky past 
After making brief late-season appearances — the proverbial MLB "cups of coffee" — for the Los Angeles Dodgers in 2021 and 2022, Cienega High grad Andre Jackson made the Dodgers' roster to start this season. He pitched three shutout innings and earned a save in the Dodgers' 10-1 win over the Diamondbacks on April 1.
Now 27, Jackson, who played collegiately at Utah, is the older brother of ASU freshman starting center fielder Isaiah Jackson, who hit a game-tying home run Friday against Washington State as ASU improved its Pac-12 record to 9-2, moving into a tie for first place with Stanford. …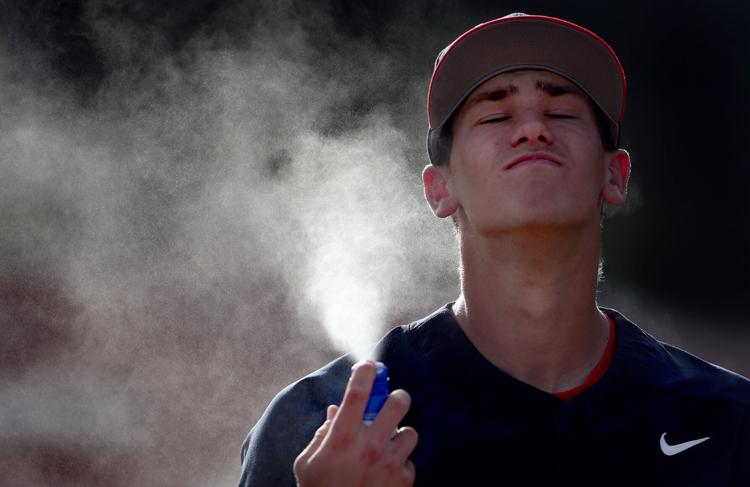 … Arizona's 10-game Pac-12 baseball losing streak ended Friday night with a victory over Washington. The pitching-challenged Wildcats were outscored 90-52 in those games.
There has been worse in the UA's baseball-proud program. In 1990, Arizona lost 12 straight Pac-10 games, outscored 94-36 in successive series against Stanford, ASU, UCLA and USC. Jerry Kindall's Wildcats finished 11-19 in the Pac-10, but in some ways the 1990 season wasn't a surprise.
A year earlier, Arizona had its best-ever conference record, 23-7, and was ranked No. 1 nationally much of the season. But at year's end, it lost future major-leaguers Trevor Hoffman, J.T. Snow, Scott Erickson and Alan Zinter to the MLB draft. The good news: Kindall rebuilt from the 1990 slump and won the Pac-10 in 1992. …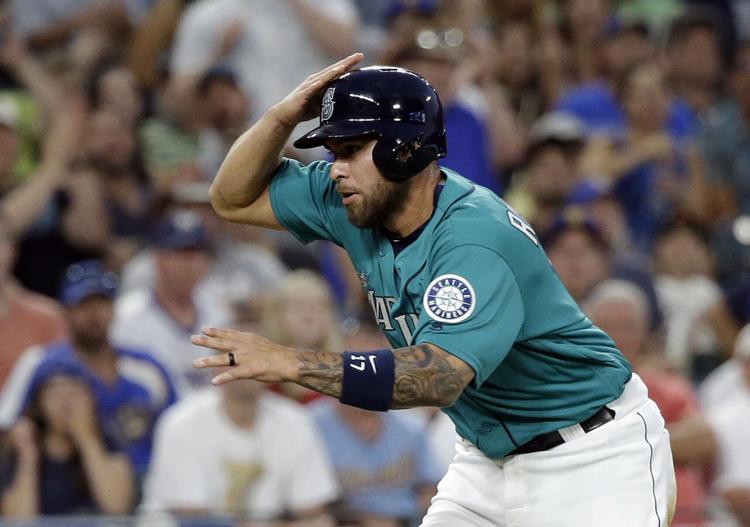 … Former Sunnyside High School and Pima College baseball standout Stefen Romero, who was released by the Los Angeles Dodgers in November, has been signed by the Mexico City Diablos for the 2023 season. Romero, 34, played three seasons for the Seattle Mariners, 2014-16, and then spent five years playing in the Japanese pro league before returning to America and playing for the Dodgers' Triple-A affiliate in Oklahoma City last season.
Outside of baseball, Romero, who played collegiately at Oregon State, has established an investment consulting business, Rokko Romero Consulting.
---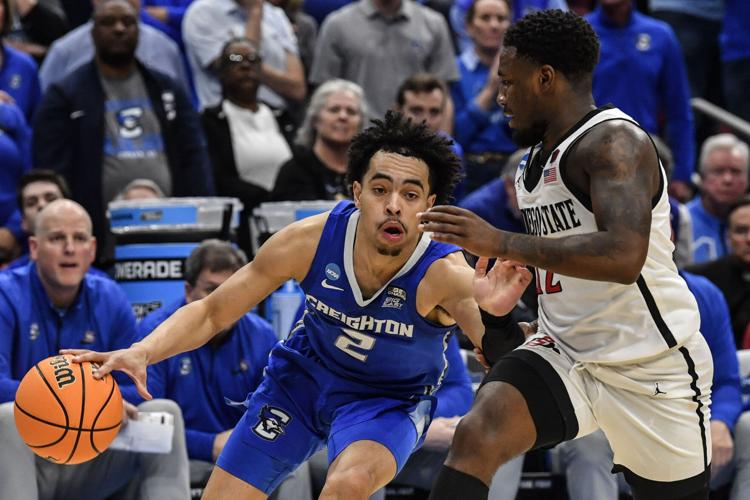 My two cents: Nothing but time in the transfer waiting game
One of the uncertainties of the NCAA transfer portal is time. A year ago, Texas guard Courtney Ramey was in the portal for 71 days before agreeing to play for Arizona. Campbell guard Cedric Henderson was in the portal for 47 days before committing to Arizona.
That type of extended process must weigh on a coach's nervous system.
If Arizona coach Tommy Lloyd is in full pursuit of Creighton point guard Ryan Nembhard, it could be a similarly long process. When Nembhard, then at the Monteverde Academy in Florida, was making a decision on where to play college basketball, he was deliberate and then some.
He visited Stanford, Florida, Ohio State and USC, among other spots, before choosing Creighton. Before that, after growing up in Ontario, Canada, Nembhard was part of the Canadian national grassroots program before moving to Florida and reclassifying so he could be part of the recruiting Class of 2021 instead of 2022.
If nothing else, Nembhard has already made a series of very difficult decisions in his young basketball life. Perhaps it's in his genes.
His older brother, Andrew Nembhard, entered the transfer portal in May of 2020, leaving Florida after two seasons. It wasn't until June 24 that he chose Gonzaga — recruited in part by Lloyd — over Duke, Georgetown, Memphis and USC, among others.
Lloyd has a connection with the Nembhard family like few in college basketball. He was part of the successful recruiting process of Canadian players Kevin Pangos, Kelly Olynyk, Robert Sacre, Kyle Wiltjer and Brandon Clarke, who all signed with Gonzaga before adding Nembhard to that impressive connection.
It's unknown if Gonzaga's Mark Few is pursuing the younger Nembhard. The Zags last week successfully acquired Big Sky Conference Player of the Year Steele Venters, a guard from Eastern Washington, to apparently fill their backcourt void.
What comes next — and when — is anyone's guess.