Saturday night's game between the Tucson Sugar Skulls and Quad City Steamwheelers will mark the final football game played at Tucson Arena in 2019.
Whether it's Tucson's last game of the season or the start of a playoff run depends on the result.
Both the Tucson and Quad City are 6-7 and fighting for one of the final two spots in the Indoor Football League playoffs. Tucson can qualify by beating the Steamwheelers, but will be eliminated with a loss. The Nebraska Danger, also 6-7, host the Iowa Barnstormers (12-1); Nebraska can get in by beating the IFL powerhouse or by losing and hoping Tucson does the same.
Both Quad City and Nebraska own the tiebreakers against Tucson. For the Sugar Skulls to make the playoffs, they need to win.
"That's been our goal ever since the season started is to make the playoffs and compete for a championship," Sugar Skulls offensive lineman and Tucson native Antonio Rosales said. "This team didn't come in with the mindset, 'Oh we're a first-year team, first-year franchise and we're gonna win some and lose some.' We never looked at it like that. We always said we were going to win a championship when we first got started."
The Sugar Skulls flashed postseason potential during last week's overtime thriller against the Arizona Rattlers in Phoenix. Tucson racked up 305 yards of total offense, its highest total since the home opener against Bismarck in March. Tucson quarterback Jake Medlock had arguably his best performance of the season, scoring five touchdowns and throwing for 190 yards while leading the Sugar Skulls in rushing with 66 yards.
The in-state showdown came down to the final play of the game, a successful two-point conversion by Rattlers quarterback Drew Powell that gave Arizona a 50-49 win. The Sugar Skulls were disappointed with the final score but encouraged by the effort, given the Rattlers won the teams' previous three meetings by an average of 21 points. In Phoenix last Saturday, Tucson owned a 21-point lead of its own.
Sugar Skulls coach Marcus Coleman said his team's mindset has been "pretty good" this week.
"I think everyone has moved on from last week," he said. "We as coaches are at the process of making corrections from the game before, but we didn't even watch the Arizona film. We went straight to Quad City the next day. We'll see Arizona when we see Arizona, but right now we need to focus on Quad City. It's playoff mode and the guys know this is the start of the playoffs for us in a legit way. You win or you go home."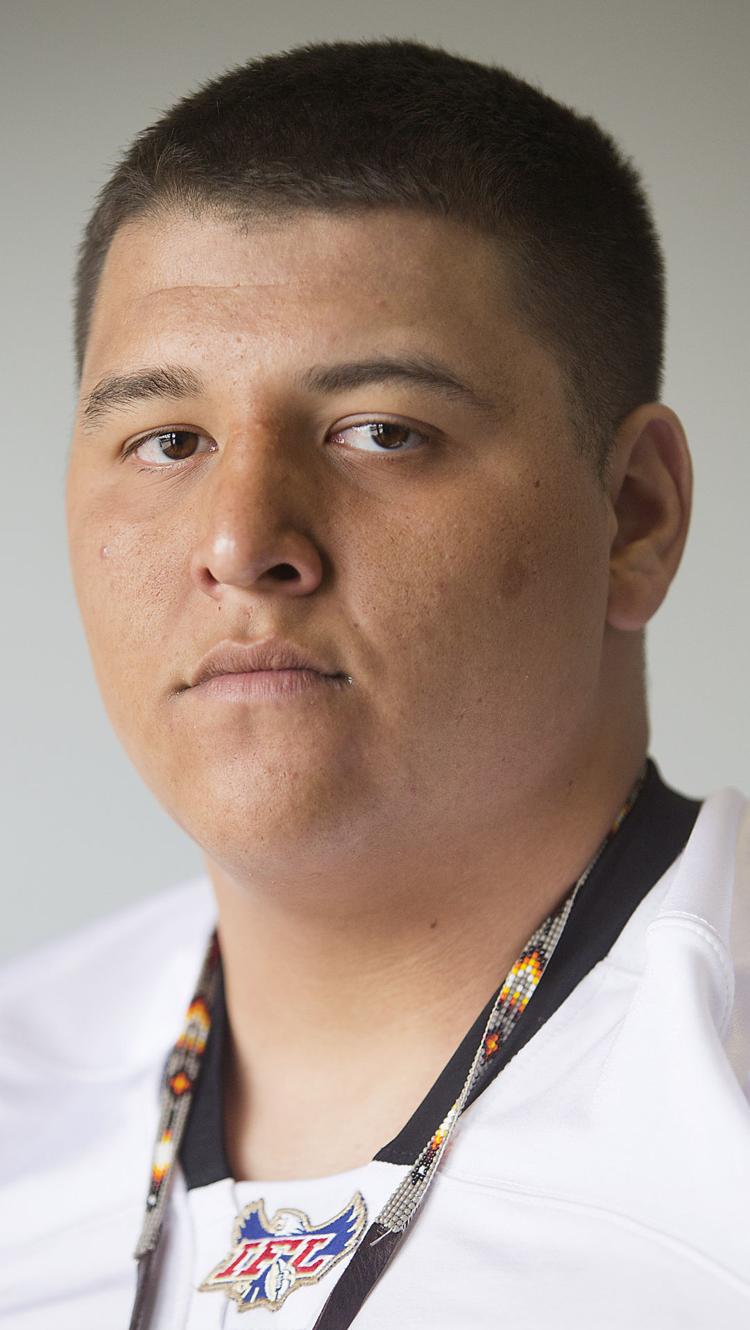 Medlock exited the Rattlers game with a toe injury and was replaced by Matt Behrendt, who threw one touchdown pass. Medlock practiced this week but is listed as day-to-day.
Tucson's defense is healthy but faces a major challenge. Steamwheelers quarterback EJ Hilliard leads the league in passing, averaging 194.3 yards per game. His 54 touchdowns rank second in the IFL.
Hilliard completed 14 of 18 passes for 247 yards and five touchdowns in a 72-54 win over the Sugar Skulls when the teams met in April. His top two targets this season are wide receivers Quinton Pedroza and Keyvan Rudd, who rank second and third, respectively, in the IFL in receiving yards and touchdowns.
Saturday won't be an easy one for Tucson, but if the Sugar Skulls win, they'll make the postseason and accomplish something the IFL's other expansion teams or newcomers haven't.
"It would mean a lot. It's a step in the right direction and it shows that we're trending up in regards to what we're building," Coleman said. "There are expansion teams or teams that have come in from other leagues that aren't doing as well as us so to have the opportunity to play in the playoffs and have Tucson on the map, it would mean a lot to the team."
Sweet nothings
The IFL has announced its 2019 Hall of Fame class: wide receiver Bryan Pray (Green Bay Blizzard, Iowa Barnstormers, Cedar Rapids Titans), offensive lineman Myniya Smith (Billings Outlaws, Sioux Falls Storm) and linebacker Javicz Jones (Texas Revolution, Iowa Barnstormers).
Saturday night will be a "black-out" game at Tucson Arena, so the team will don black uniforms. Fans attending the game are also encouraged to wear black.
"We need everybody to come out and be loud and support these young men and the organization. I'm expecting it, so I hope it comes through," Coleman said. "We really need the city of Tucson to come out and be as loud as they can.
"If there was ever a time where you thought, 'I really wish I could come out to a game,' this is the game you want to be at — because after this weekend, we're going to be road warriors."