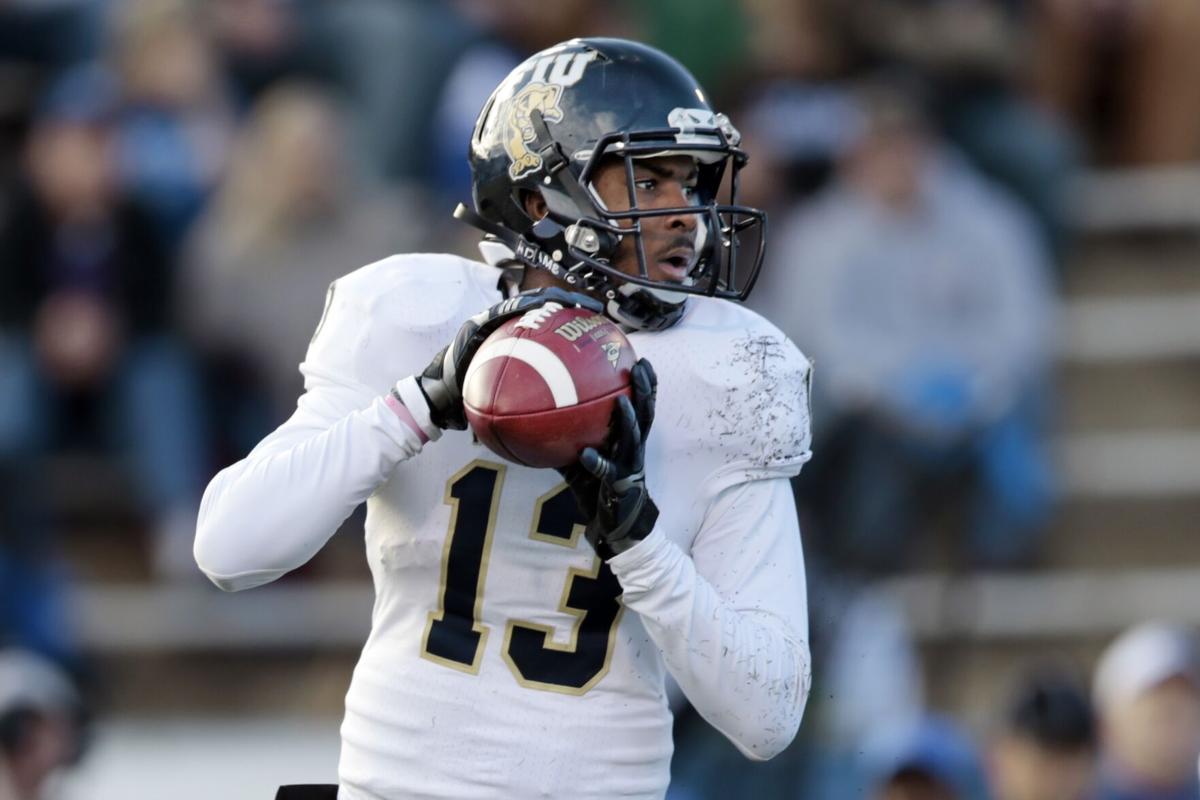 The Tucson Sugar Skulls continue to build its roster for the 2021 season, and the latest quarterback addition could put the Old Pueblo's Indoor Football League in the driver's seat to win the United Bowl championship. 
IFL Offensive Player of the Year E.J. Hilliard signed with the Sugar Skulls on Thursday after one season with the Quad City Steamwheelers. 
In his rookie year with Quad City, the former Florida International quarterback led the IFL with 2,739 passing yards and 57 touchdowns along with three interceptions. The 6-foot-3-inch, 215-pound Hilliard also ran for 462 yards and 18 touchdowns.
Hilliard also led the league in passer rating (187.0). 
Hilliard faced the Sugar Skulls twice during the 2019 season. In the first contest, he completed 14 of 18 passes for 247 yards, five touchdowns and no interceptions in a 72-54 win. And in the season finale against Tucson, Hilliard threw for 179 yards and three touchdowns, but tossed two costly interceptions in a 55-50 Tucson loss. 
With training camp still more than five months out, Tucson has signed 17 players to its '21 roster. 
Cam Gaddis, DB (Pima College)
Robert Metz, DL (Dixie State)
E.J. Hilliard, QB (Florida International)
Paul Harris, RB (Hawaii)
Marquise Irvin, WR (Mercer)
Daniel Bowen, K (St. Bonaventure)
Khalil Young, DL (Mississippi Valley State)
Justin Wyatt, DB (Troy)
Pat Porter, DB (Washington State)
TT Barber, LB (Middle Tennessee State)
Jajuan Harley, DB (Middle Tennessee State)
Mike Jones, RB (Bethune-Cookman)
Keith Brigham, DL (Memphis)
Chris Martin, DL (Florida)
Delondo Boyd, DB (Saint Francis)
Mike Minter, DB (Middle Tennessee State)
Jeremy Schonbrunner, OL (Temple)
Contact sports content producer Justin Spears at 573-4312 or jspears@tucson.com. On Twitter @justinesports
Be the first to know
Get local news delivered to your inbox!