In the Indoor Football League, players can cycle through on a nearly week-to-week basis.
Take Saturday night: In the Tucson Sugar Skulls' 34-27 win over the Bismarck Bucks on Saturday, both teams debuted new starting quarterbacks for different reasons.
Bismarck (6-6) replaced former Missouri quarterback Kelly Bryant, who signed with the CFL's Toronto Argonauts, with Kenyatte Allen.
Tucson (3-7) tabbed veteran Cory Murphy to start in place of Demry Croft, who was demoted to backup.
Murphy, a Santa Clara, California native and Delaware State alumnus, has played professional indoor football since 2015 and last appeared with Wichita Falls of Champions Indoor Football in June. Murphy quarterbacked the Billings Wolves in 2015, when Tucson coach Dixie Wooten was the offensive coordinator for Cedar Rapids.
Murphy said he long wanted to play for Wooten.
"You could go through a couple years of messages, and it just wasn't my time," Murphy said. "I've been watching and knew this was a good team. ... (Wooten's) had nothing but success with his quarterbacks and that's not by mistake. He's a great coach. I've watched him for years and I'm just glad to be a part of this team."
Wooten contacted Murphy on Monday to join Tucson. By Tuesday, the quarterback was on the road. He practiced twice before Saturday's game. Croft was benched despite ranking in the top-four of the IFL in passing yards (1,268) and rushing yards (403). He has struggled late in games, however. Heading into Saturday, Tucson had lost six of its last seven.
"As a former quarterback, I've been on both sides of it," Wooten said. "I was struggling a little bit and my coach brought a new quarterback in and he came in and gave the team a spark, so I went off that.
"Demry is top-three in the league, but we needed leadership from that position, and come in to make some plays for us."
Murphy played well despite only completing just 2 of 7 passes for 30 yards. The reason? His legs. Murphy rushed for 84 yards and three touchdowns.
Murphy's longest rush was a 42-yard dash for a touchdown on the second play of the game; he was penalized for unsportsmanlike conduct for backpedaling the last five yards into the end zone.
"We got out to get a jump and we just kept the momentum going in the first half," said Murphy.
Defensively, Tucson was led by linebacker Jajuan Harley. The converted defensive back led the Sugar Skulls with 10 tackles, five stops for loss, two sacks and a fumble recovery.
"This is probably one of my best indoor games ever," said Harley. "It felt good. ... It felt like being outdoors and being that down safety like a Troy Polamalu. When I play that position, I don't see myself as a linebacker, I see myself as a down and active safety."
Sugar Skulls safety Matt Elam scored Tucson's first defensive touchdown of the season in the second quarter after recovering a fumble in the end zone.
Tucson took a commanding 27-9 lead at halftime, but Bismarck cut the lead to 27-21 to begin the fourth quarter after the Sugar Skulls' offense stalled on their only offensive possession in the third quarter.
Croft returned to start the second half, but went four-and-out and gave the Bucks the ball on Tucson's 10-yard line. Wooten said the decision to play Croft at the start of the third quarter was to keep his second-stringer involved in the offense in case of injury.
"At the end of the day, you gotta have two quarterbacks heading into the playoffs," Wooten said. "We don't want to just throw him on the back shelf, we want to make sure he comes in to gets reps. ... If Cory goes down, we're going to go right back to Croft. We love his passion and he's still one of the best QBs in this league. So, we never gave up on him, we just wanted to get stuff going with the veteran."
Murphy was plugged back in, and scored a three-yard rushing touchdown for his final score of the game. Bismarck rallied back by scoring a touchdown with 1:26 left and recovered an onside kick, but the Sugar Skulls had a goal-line defensive stance to hold off another fourth-quarter meltdown.
"It felt good. It was tough, but a win's a win. They don't come easy, so we'll take them when we can get them," Wooten said.
Up next: Tucson will face the Northern Arizona Wranglers at Tucson Arena. Saturday's game starts at 6:05 p.m.
Photos: Tucson Sugar Skulls defeat Bismarck Bucks, 34-27
Tucson Sugar Skulls vs. Bismarck Bucks football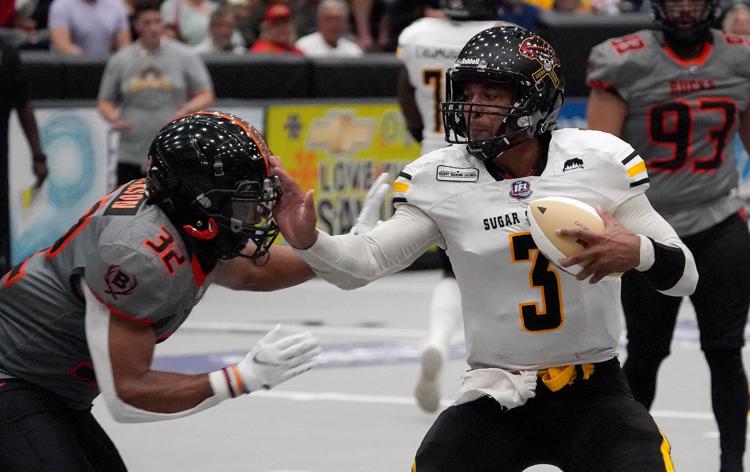 Tucson Sugar Skulls vs. Bismarck Bucks football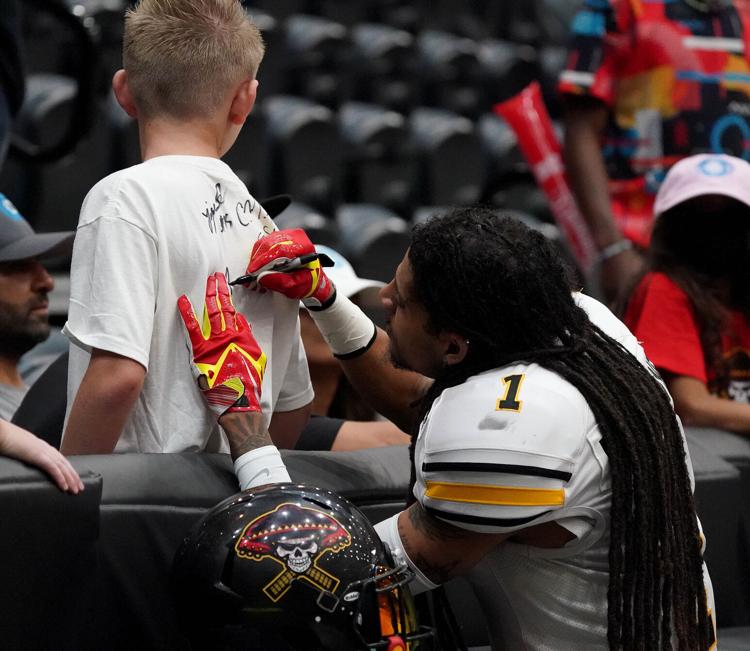 Tucson Sugar Skulls vs. Bismarck Bucks football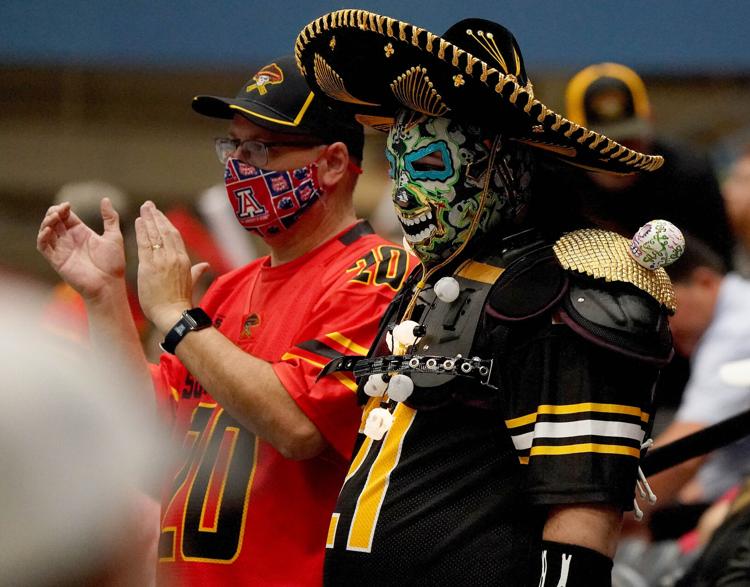 Tucson Sugar Skulls vs. Bismarck Bucks football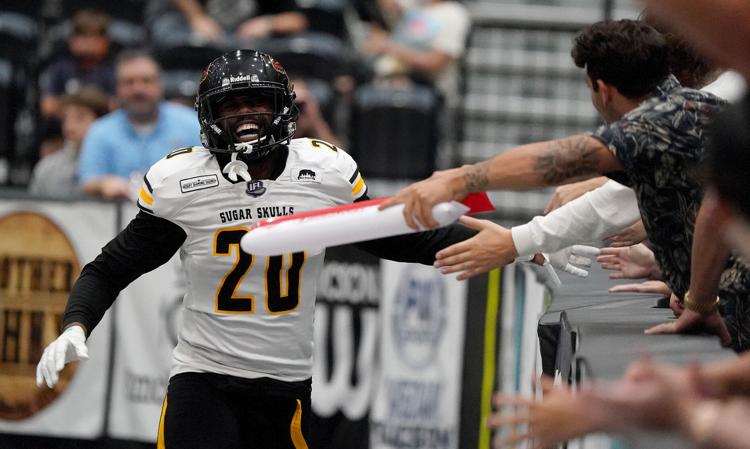 Tucson Sugar Skulls vs. Bismarck Bucks football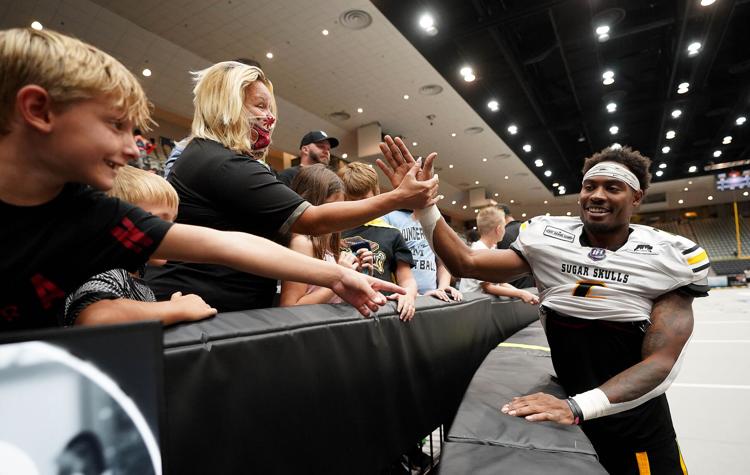 Tucson Sugar Skulls vs. Bismarck Bucks football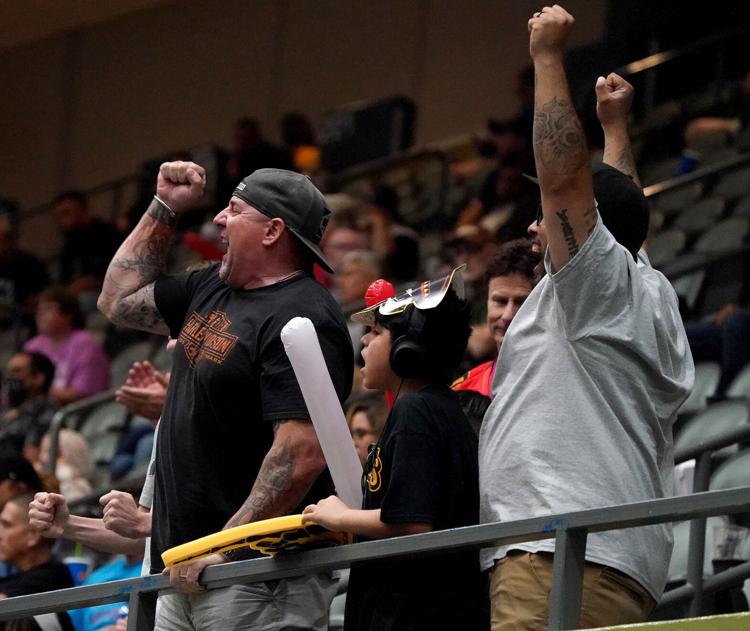 Tucson Sugar Skulls vs. Bismarck Bucks football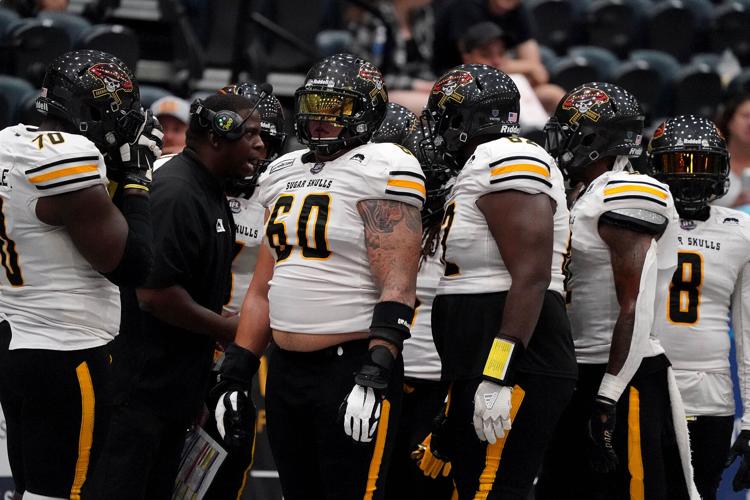 Tucson Sugar Skulls vs. Bismarck Bucks football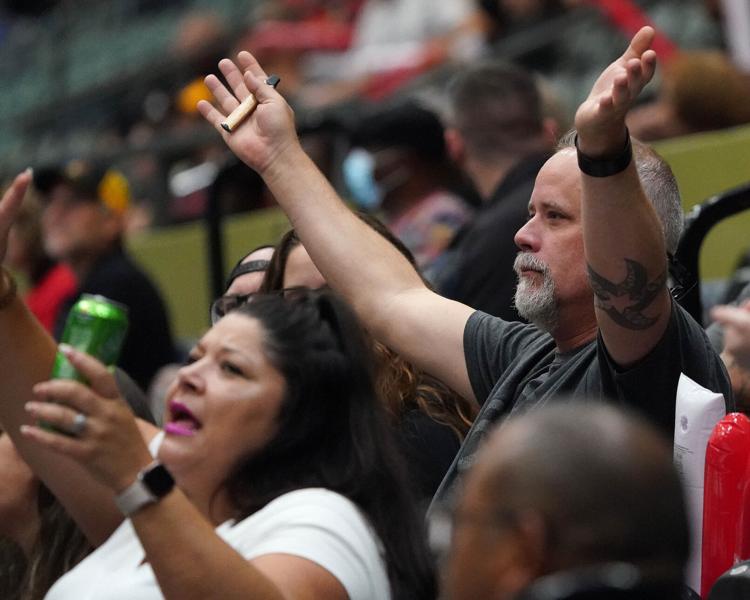 Tucson Sugar Skulls vs. Bismarck Bucks football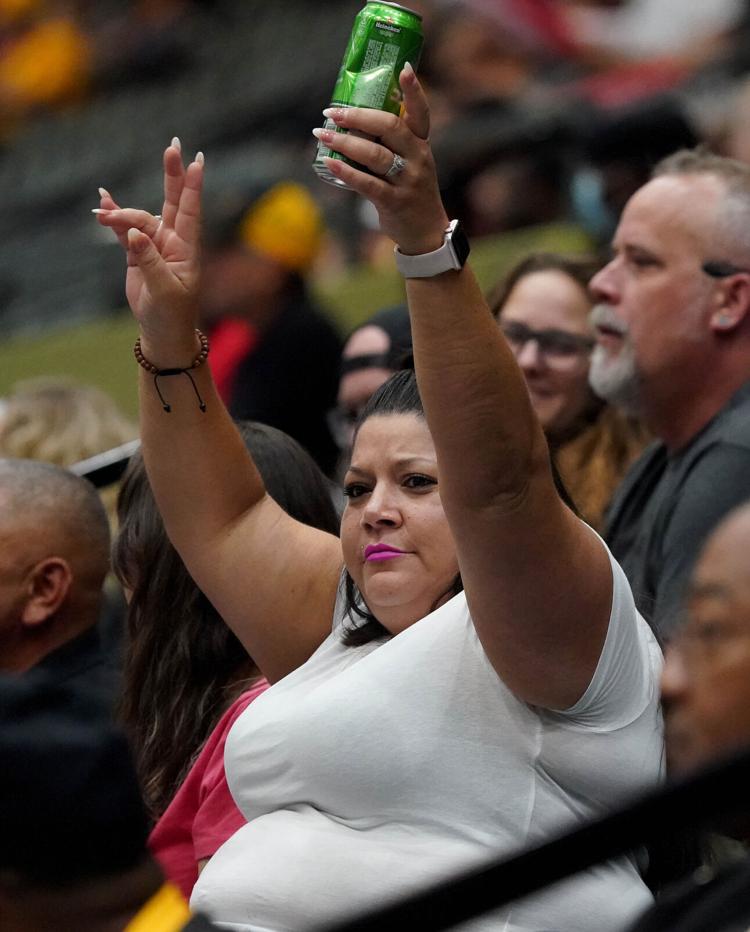 Tucson Sugar Skulls vs. Bismarck Bucks football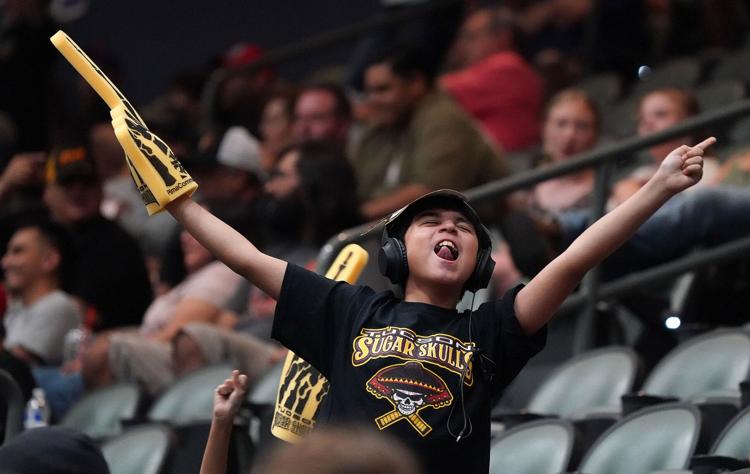 Tucson Sugar Skulls vs. Bismarck Bucks football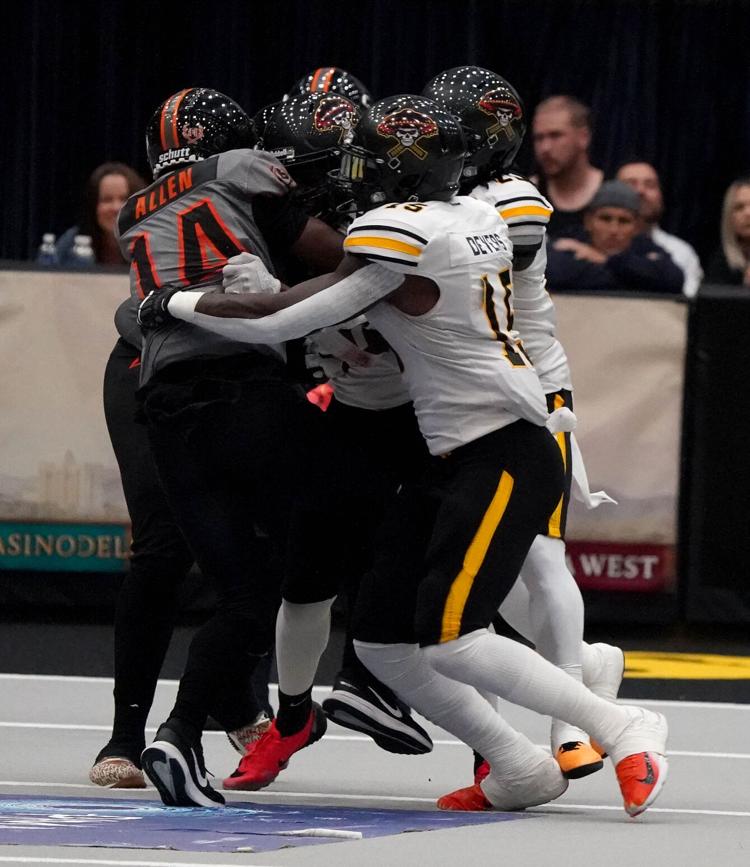 Tucson Sugar Skulls vs. Bismarck Bucks football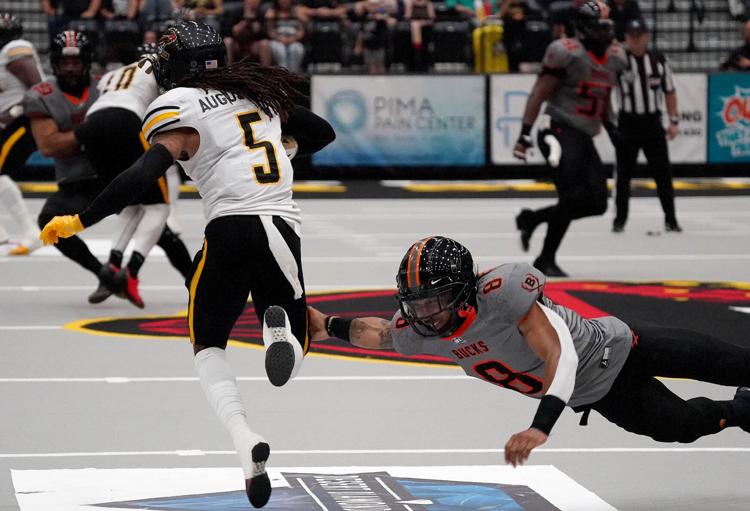 Tucson Sugar Skulls vs. Bismarck Bucks football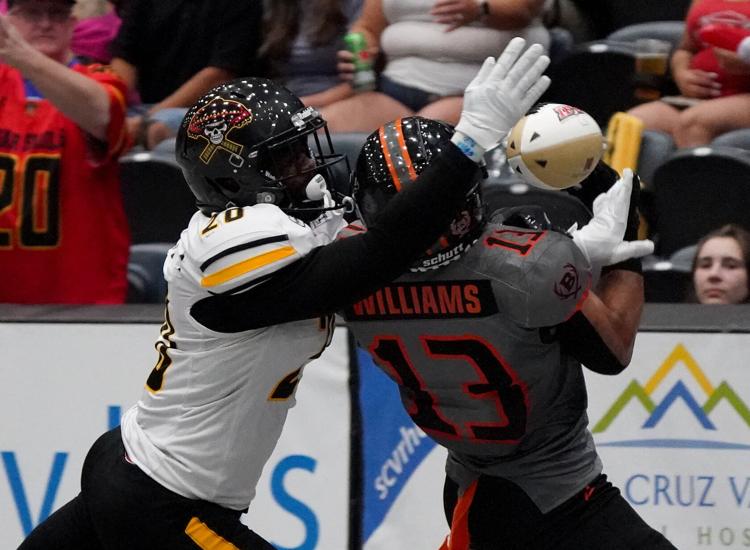 Tucson Sugar Skulls vs. Bismarck Bucks football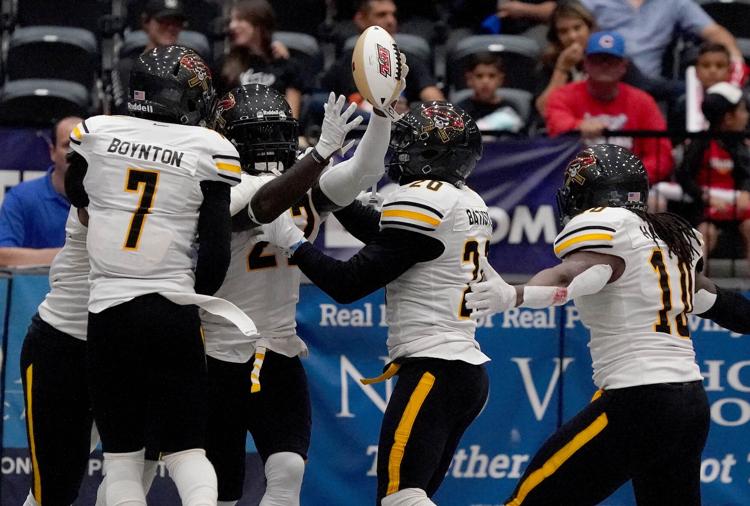 Tucson Sugar Skulls vs. Bismarck Bucks football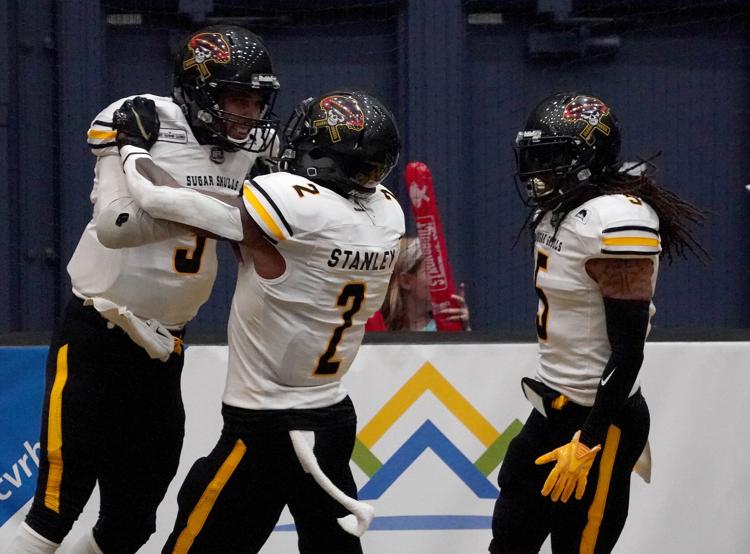 Tucson Sugar Skulls vs. Bismarck Bucks football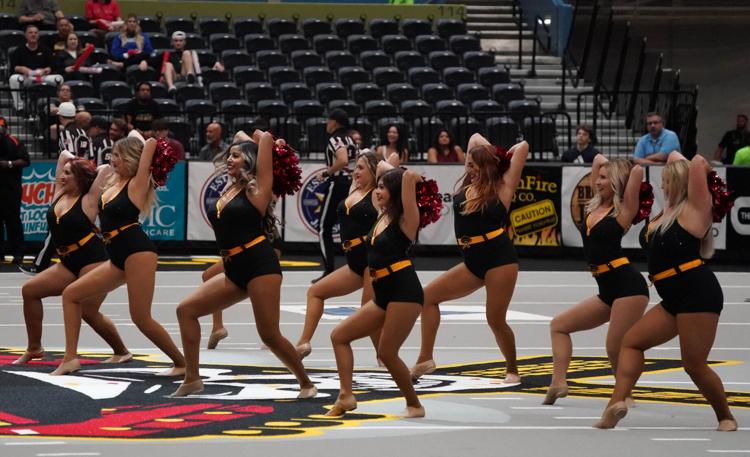 Tucson Sugar Skulls vs. Bismarck Bucks football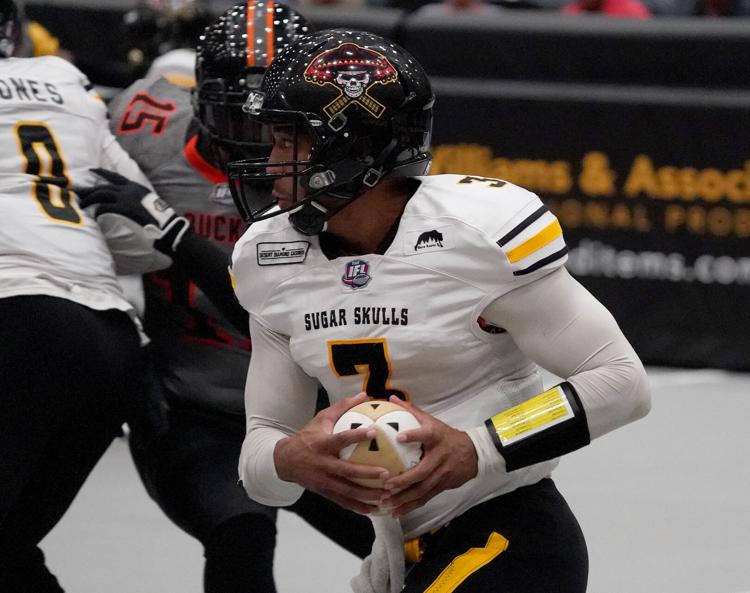 Tucson Sugar Skulls vs. Bismarck Bucks football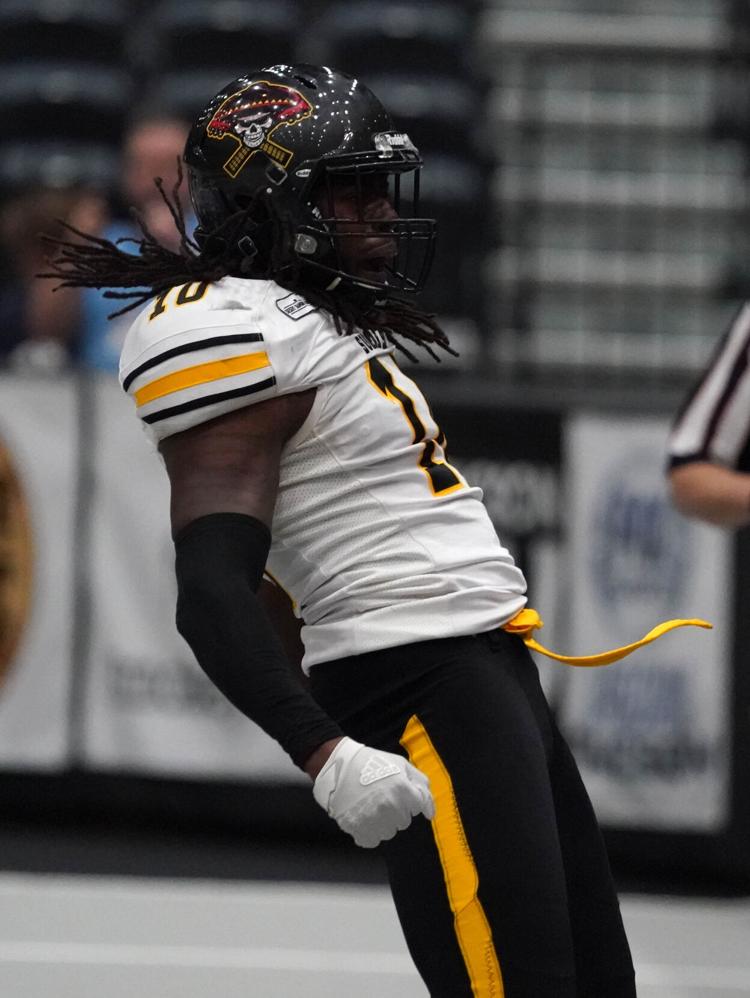 Contact sports producer
Justin Spears at 573-4312 or
jspears@tucson.com. On Twitter:
@JustinESports