It would be difficult to find someone in the Indoor Football League happier than Kevin Guy.
The Tucson Sugar Skulls owner and Arizona Rattlers coach has two teams in the IFL playoffs. On Sunday, Tucson will take on Sioux Falls in the first round; should the Sugar Skulls win, they'd face Guy's Rattlers next week in Glendale. The Rattlers finished the season 14-0, their first undefeated regular season in a franchise history that dates back to 1992.
The Star talked to Guy about running the Sugar Skulls alongside his wife Cathy and Tucson businessman Ali Farhang, what he expects from the Rattlers in the playoffs, and why he plans to stay in Tucson this offseason:
How would you describe the feeling of owning a team making the playoffs in its inaugural season?
A: "It's an exciting time. When we founded the team and got it up off the ground and hired Marcus Coleman as the head coach, I felt like that was going to give us a great chance to get to the playoffs as an expansion team. We made history this year by becoming the first expansion team to make the playoffs in league history. There's a lot of people that put a lot of hard work into it, and you have to give credit to the players that got it done on the field. Our fans deserve this and we appreciate their support all year."
How has that working relationship been between Cathy and yourself?
A: "It's like any other business that we own together. I've had a lot of success in this industry, and she has a spouse that she can run questions by about what to do. She's picked up a lot over the years being in the business with me. Ali Farhang has also been a great partner, and I'm really proud of our partnership and he's brought a lot to the table as well. He introduced us to a lot of people in Tucson, so we're not only excited about this year but next year. Now that we have a great feel for the market, we're going to grow the business and put a better product on the field next year. Our goal is to try and compete for championships. The relationships have worked really well and we're only going to grow."
What have you learned since becoming the owner of the Sugar Skulls?
A: "When you become the head coach for the first time, there's just certain things you're going to learn on the job. I've never been majority (owner) of a team before, and my wife and I are also minority owners of a minor league hockey team in Birmingham, Alabama, where I grew up. Every year you're going to learn something new, but you just take it in strides and deal with it. … In terms of next year, there's more things I want to do for game entertainment."
The Sugar Skulls were second in attendance this season. What about a city like Tucson is a perfect fit for the IFL?
A: "To be frank, I didn't even know that was a stat. I know about the attendance for the Rattlers and Tucson, but I haven't kept up with the other teams in the league, but I think it shows that we were in a great space in Tucson for entertainment during the summer. We were talking about moving the season up so instead of starting training camp in February, we can start in March and have our first game like the third week in March, which is also going to help us because once U of A basketball and the Roadrunners (hockey team) finish, that's a great space for us, so it's a great fit."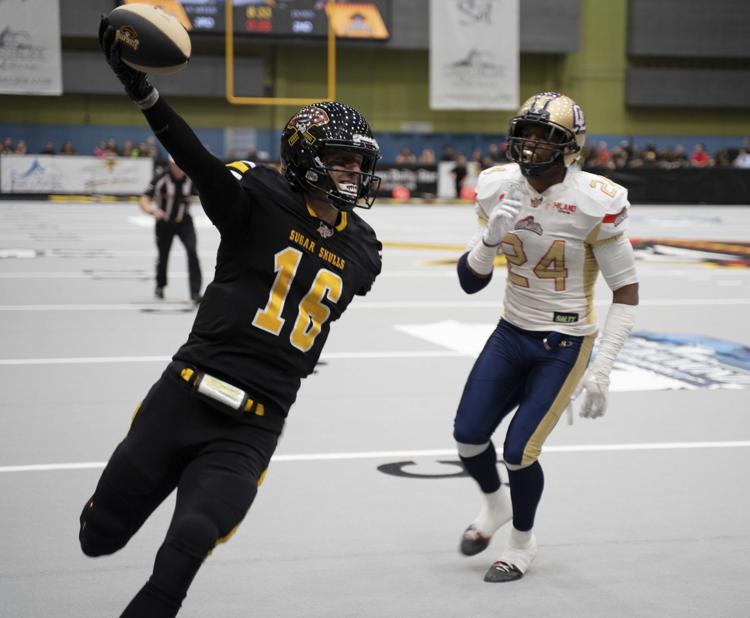 What's the Rattlers' mindset as the lone undefeated team in the IFL?
A: "It's been a long season for me, because in the offseason, I was recruiting and was down in Tucson helping build the organization. I think I know every exit on the side of I-10 coming and going, but my wife and I have a place in Tucson so this summer I won't be driving back and forth as much. As soon as the season is over with, I'm down in Tucson until the season starts back up. As far as the Rattlers go, that's my day job and we've been building this franchise for 11 years. We changed our philosophy last year and we wanted to get more bigger and physical. Our defense philosophy changed. We finished No. 1 in scoring and scoring defense. We have a bye week this week so our mindset is to watch the games and keep our bodies fresh. Obviously I'm going to be tuned into Tucson and we'll see who comes out on top. We'll work out next week, next week, but right now it's about getting fresh bodies and fresh minds."