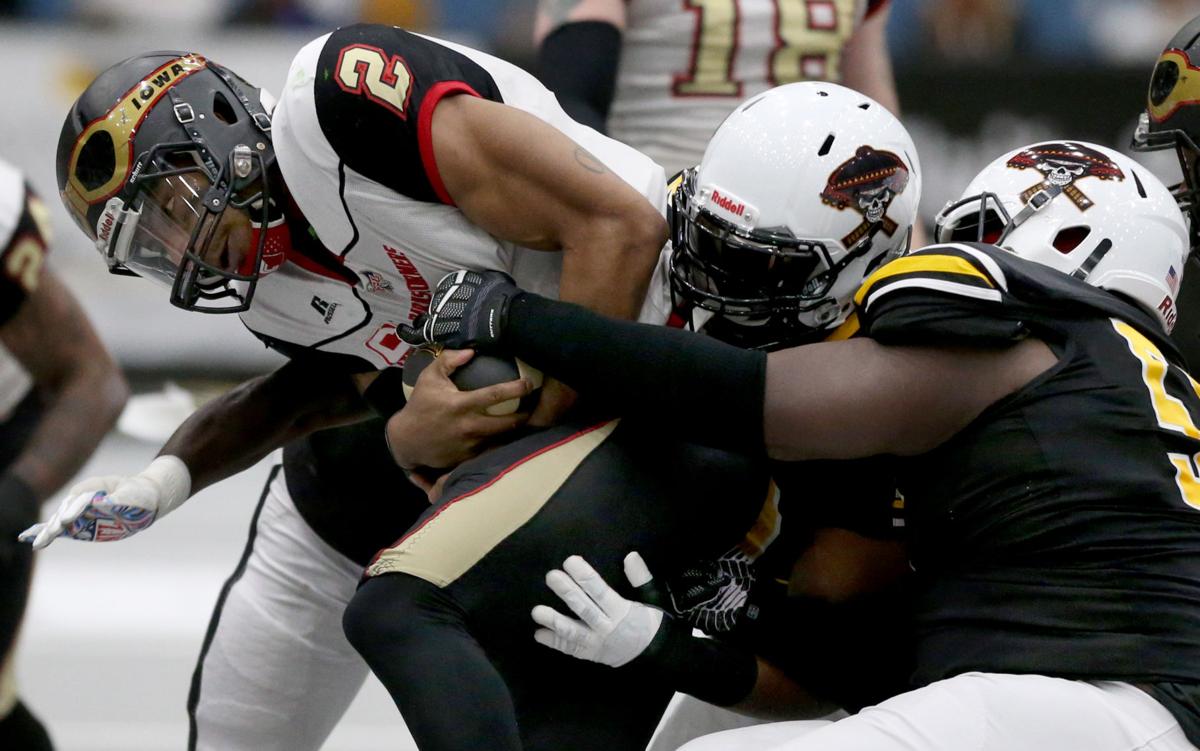 Sugar Skulls defensive lineman Rayshawn Henderson was named the IFL's Defensive Player of the Week for his performance in Saturday's 65-48 win over San Diego.
Henderson had a fourth-quarter sack and an interception; he finifshed with five tackles.
The award is the fifth this year given to a Sugar Skulls player. Dee Maggitt Jr. has won it once for special teams and once for defense. Quarterback Matt Behrendt won the award for offense, and placekicker Diego Marquez earned the special teams award.
The Sugar Skulls play at Bismarck on Saturday afternoon.