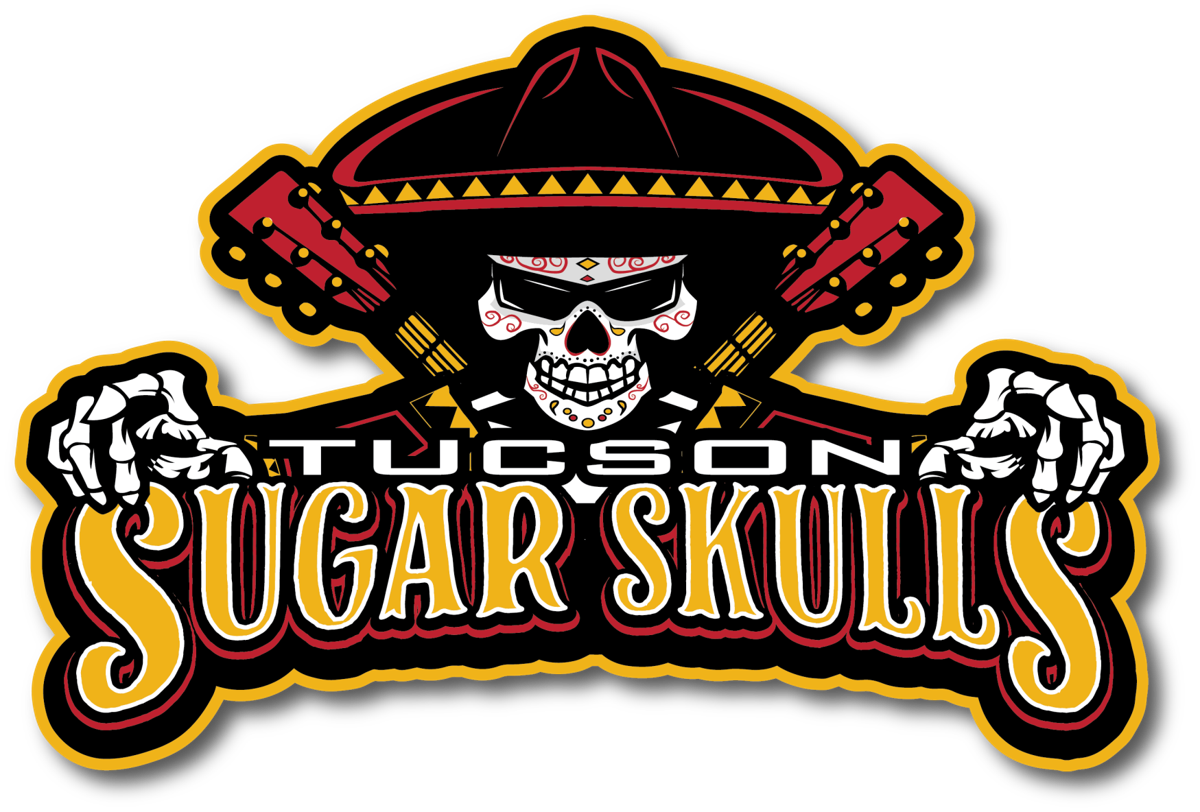 A win on Saturday night would've put the Tucson Sugar Skulls in a comfortable position to punch their ticket to the playoffs.
Instead, the Sugar Skulls (6-6) snapped their three-game winning streak with a 62-47 loss to the Arizona Rattlers (11-0) in front of 4,298 fans at Tucson Arena, and fell to fifth place in the Indoor Football League standings. The Rattlers are now 3-0 against Tucson this season and have outscored the Sugar Skulls 180-116.
"They came out and bullied us. We didn't come out strong in the first half on offense and defense," said Sugar Skulls quarterback Jake Medlock. "Arizona came out with the game plan, 'We're going to play bully ball.' We didn't accept the challenge until the second half. When you play the Rattlers, you have to be perfect because you know they're going to be perfect so we have to attack it like they do."
Medlock completed 18 of 30 passes for 156 yards and five touchdowns, but the offense only converted 4 of 9 third-down conversions.
"We couldn't get into a rhythm," said Tucson head coach Marcus Coleman. "Whether we got down on early downs or penalties, we couldn't get into a rhythm."
Matt Behrendt replaced Medlock in the fourth quarter. Three wide receivers caught two touchdowns passes apiece: Shaquan Curenton, Jeremiah Harris and Rico Brown. Harris had a franchise-record nine catches for 88 yards. Harris was a new addition to the Sugar Skulls in April, but primarily played kick returner. Over the last two weeks, Harris has been sprinkled in the offense and he started at wide receiver against Arizona.
"It feels good being a part of the offense. Any way I can contribute to my team, I will," Harris said.
The Rattlers recorded 305 yards of total offense, which was the third time this season Tucson's defense coughed up over 300 yards. The Sugar Skulls faced a third Rattlers quarterback in reigning IFL MVP Drew Powell, who signed with Arizona in April and took over the starting quarterback job on May 4. Jeff Ziemba and ex-Ohio State quarterback Verlon Reed Jr. were the starters in the previous two contests.
Powell threw for a season-high 180 yards and five touchdowns while completing 13 of 15 passes. He rushed for two touchdowns. Powell played for the Iowa Barnstormers last season, Coleman's former team when he served as the defensive coordinator.
Coleman couldn't help but tip his cap to the Rattlers' quarterback.
"In his mind, he feels like — and he plays like — he's the best player in the room without a doubt," Coleman said. "You can see it in warmups, you can see it when he's sitting on the ground or drinking water. He feels like he can drink the water the best out of anyone in the room. That's his mindset.
"He continues to show that and until we can get some guys to adopt some of that, we're always going to struggle and it's always going to be uphill. For him as a quarterback, when you have that mindset and when you play like it, naturally everyone follows. … That's what makes him special."
Now the Sugar Skulls continue the most difficult stretch of the season.
Tucson enters a bye week with a 6-6 record and currently sits at fifth place in the IFL. With Quad City (5-7) beating the Nebraska Danger (5-7) this week, the Steamwheelers are tied with Nebraska for the final playoff spot, and since both the Danger and Quad City beat the Sugar Skulls this season, they own the tie-breaker.
If the Rattlers complete the sweep over Tucson in two weeks, the regular season finale between Quad City and the Sugar Skulls could have a postseason spot on the line.
Before the Sugar Skulls even think about the "big dance," they have to get there first. A bye week after playing nine consecutive games could be beneficial as Tucson locks in for the final two games of the season.
"It comes at a time where we have two hard games left right before the playoffs start and we have to win both of those games," Coleman said. "I told the guys, 'Once you go to homecoming or prom, you got to get everything you need. You need a (tuxedo), a limo or whatever you need to get to the dance.
"'Now the young lady you've been chasing all year, she'll be at the dance, but once you get to the dance, you'll have a chance to talk to her. Once you get to the dance, it's fair game at that point. It's like the season starts over. You have to get to the dance to have that opportunity.'"
Contact sports content producer Justin Spears at 573-4312 or jspears@tucson.com. On Twitter @justinesports
Be the first to know
Get local news delivered to your inbox!