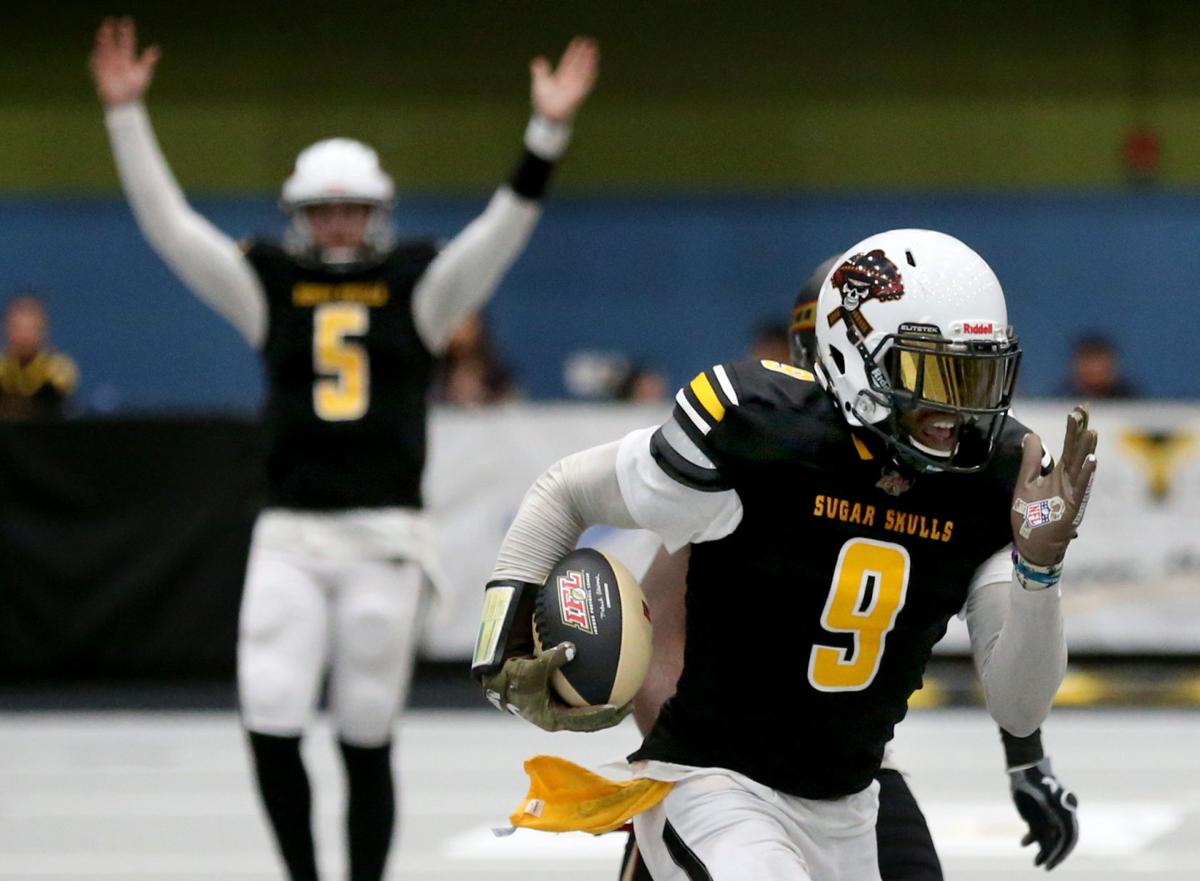 The Indoor Football League announced its 2020 regular season schedule and the Tucson Sugar Skulls will face three of the latest four additions to the IFL at the Tucson Convention Center in the spring.
The Sugar Skulls will open the season on the road against the Cedar Rapids River Kings for a 5 p.m. kickoff on Thursday, March 19 before returning to the Tucson Convention Center for the home opener against the Duke City Gladiators from Albuquerque on Sunday, March 29 at 3 p.m. 
Duke City is one of the teams added to the IFL, which converted from the Champions Indoor Football league after last season. The other teams include the Spokane Shock, Oakland Panthers and a franchise from Frisco, Texas, which will be named at a later date. The Sugar Skulls will host Spokane on May 23 and the Panthers — co-owned by former NFL running back Marshawn Lynch — for the regular season finale on June 27. 
Tucson will also play its in-state rival, Arizona Rattlers, thrice with one game at the TCC and the other two in Phoenix. 
Here's a complete look at the Sugar Skulls' 14-game schedule with seven home matchups in bold. 
---
Thursday, March 19, 5 p.m.: at Cedar Rapids River Kings
Sunday, March 29, 3 p.m.: vs. Duke City Gladiators
Sunday, April 5, 3 p.m.: at Arizona Rattlers 
Saturday, April 1, 6 p.m.: vs. San Diego Strike Force 
Saturday, April 18, 7 p.m.: at Spokane Shock 
Sunday, April 26, 3 p.m.: at San Diego Strike Force 
Saturday May 2, 6 p.m.: vs. Green Bay Blizzard 
Saturday May 9, 6 p.m.: vs. Arizona Rattlers 
Saturday, May 16, 6 p.m.: at Arizona Rattlers 
Sunday, May 24, 3 p.m.: vs. Spokane Shock 
Saturday, May 30, 5 p.m.: at Duke City Gladiators  
Saturday June 13, 6 p.m.: vs. Bismarck Bucks 
Sunday, June 21, 3 p.m.: at San Diego Strike Force 
Saturday, June 27, 6 p.m.: vs. Oakland Panthers 
Contact sports content producer Justin Spears at 573-4312 or jspears@tucson.com. On Twitter @justinesports