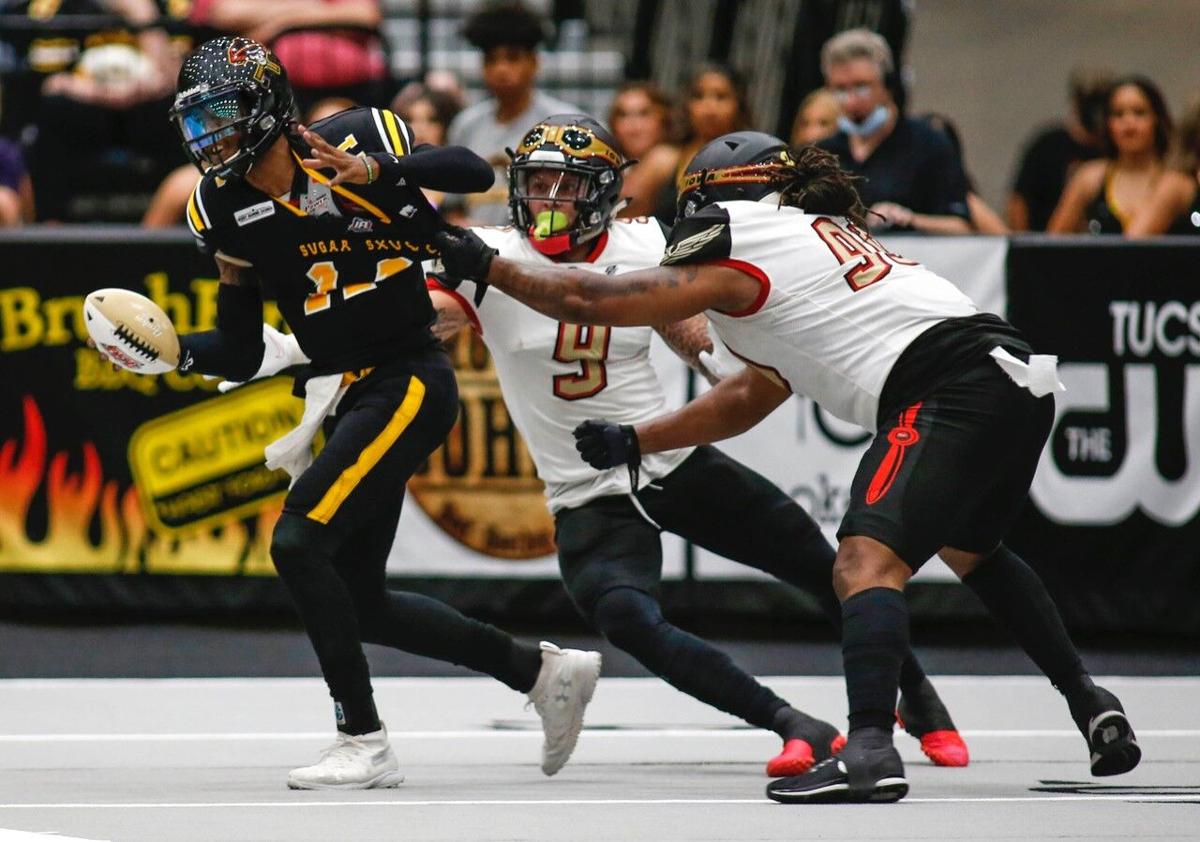 The Tucson Sugar Skulls' home opener at Tucson Arena Saturday night was another sign of normalcy.
The Sugar Skulls' first home game since the franchise's inaugural season was spoiled by the Iowa Barnstormers, who won 33-13 without crowd restrictions. It was the team's first home game game in 721 days.
Tucson held a seven-point lead after the first quarter behind the play of running back Mike Jones. His performance was about the only positive sequence offensively for new coach and general manager Dixie Wooten.
"We just didn't have a great offensive day today," Wooten said. "Our defense played great and got plenty of stops." 
Fresh off earning IFL Offensive Player of the Week honors following his six-touchdown outing at Duke City, Sugar Skulls rookie quarterback Demry Croft completed 18 of 25 passes for 154 yards and two interceptions. Croft's was picked off by Iowa's Tyrone Cromwell and returned for a touchdown.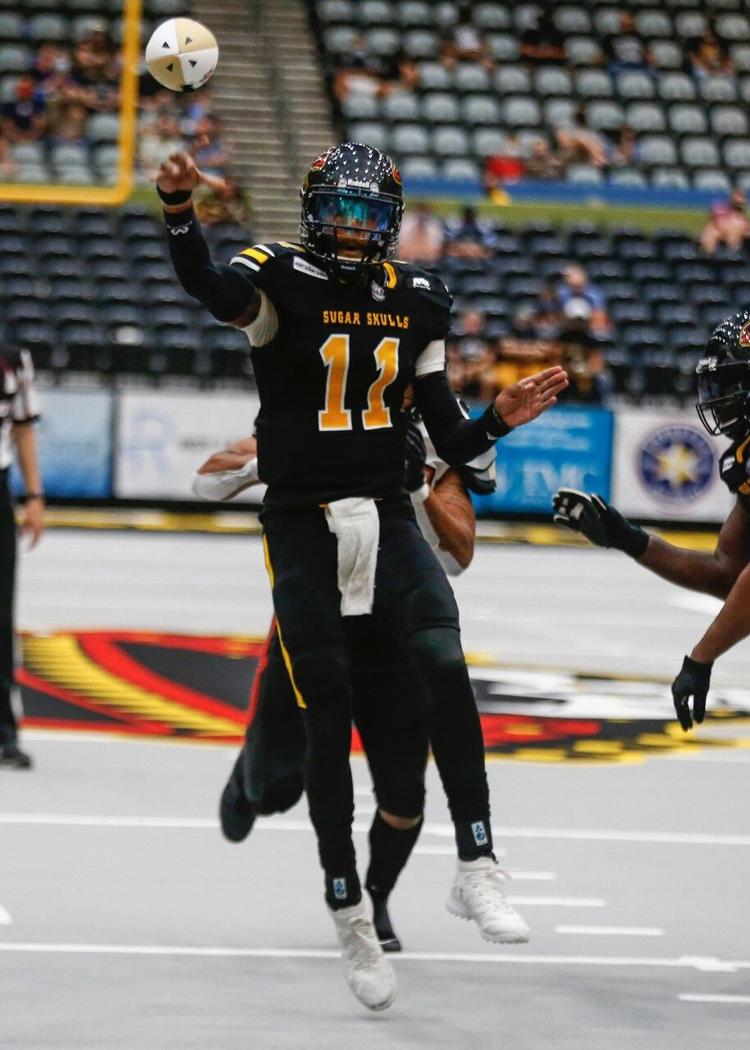 "It all starts with me," Wooten said. "I'm the play-caller and got to make sure to put my guys in better position to run and throw the football. I have a young quarterback, and last week I put him in position to be successful. I didn't do that tonight. ... I take full responsibility for tonight and he'll be better next week." 
The teams were tied 13-13 at halftime. Tucson didn't score in the second half but was still within striking distance going into the fourth quarter.
Iowa led 17-13, then nailed a field goal to extend its lead to seven points. That's when any hope of the Sugar Skulls pulling off a win against Iowa took a nosedive. 
With 8:34 left to play, the Barnstormers sacked Croft on fourth down in Tucson territory, and Iowa running back Evan Owens converted punched in a touchdown to put Iowa ahead 27-13. 
On the following drive, Croft threw his second interception of the game to seal the win for Iowa. 
"We have to limit our mistakes," Croft said. "We shot ourselves in the foot a couple times. Those two drives — back-to-back — put us down in the score." 
To make matters worse for the Sugar Skulls, Tucson native and offensive lineman Antonio Rosales received his second personal foul penalty for clipping Iowa defensive lineman Tony Jones after Croft's interception. Rosales, a Tucson High and San Diego State project, was ejected — he also punched an official attempting to separate Rosales from the scrum. Severe repercussions will follow. 
"We'll talk about that later on this week," Wooten said. "I'll get with my coaching staff and we'll make a decision this week."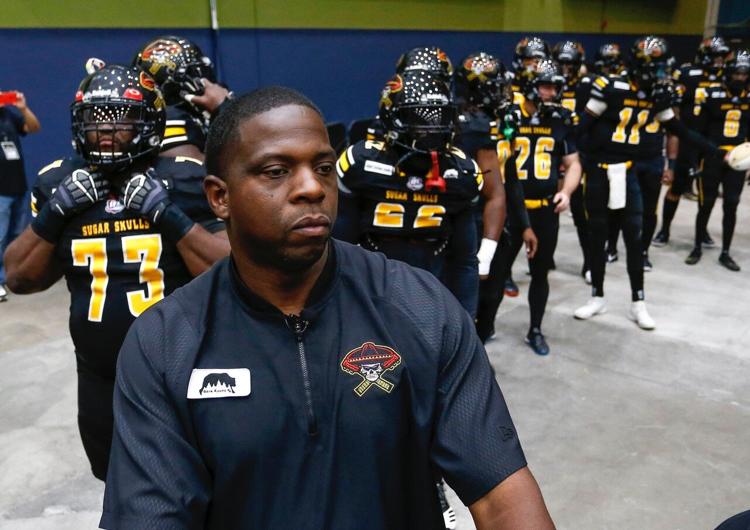 Iowa quarterback Daquan Neal, who signed with the Sugar Skulls in 2020 before the season was canceled due to the pandemic, scampered in for a 13-yard touchdown to put a bow on the Barnstormers' win. .
"We're 1-2 with a young quarterback," Wooten said. "Now I can go and coach my guys hard and focus on what they have to do to be successful. We'll bring some new people in to figure it out. ... The environment was amazing and our ownership put on a great show. We just got to handle our end of the bargain and win football games." 
Contact sports producer Justin Spears at 573-4312 or jspears@tucson.com. On Twitter: @JustinESports