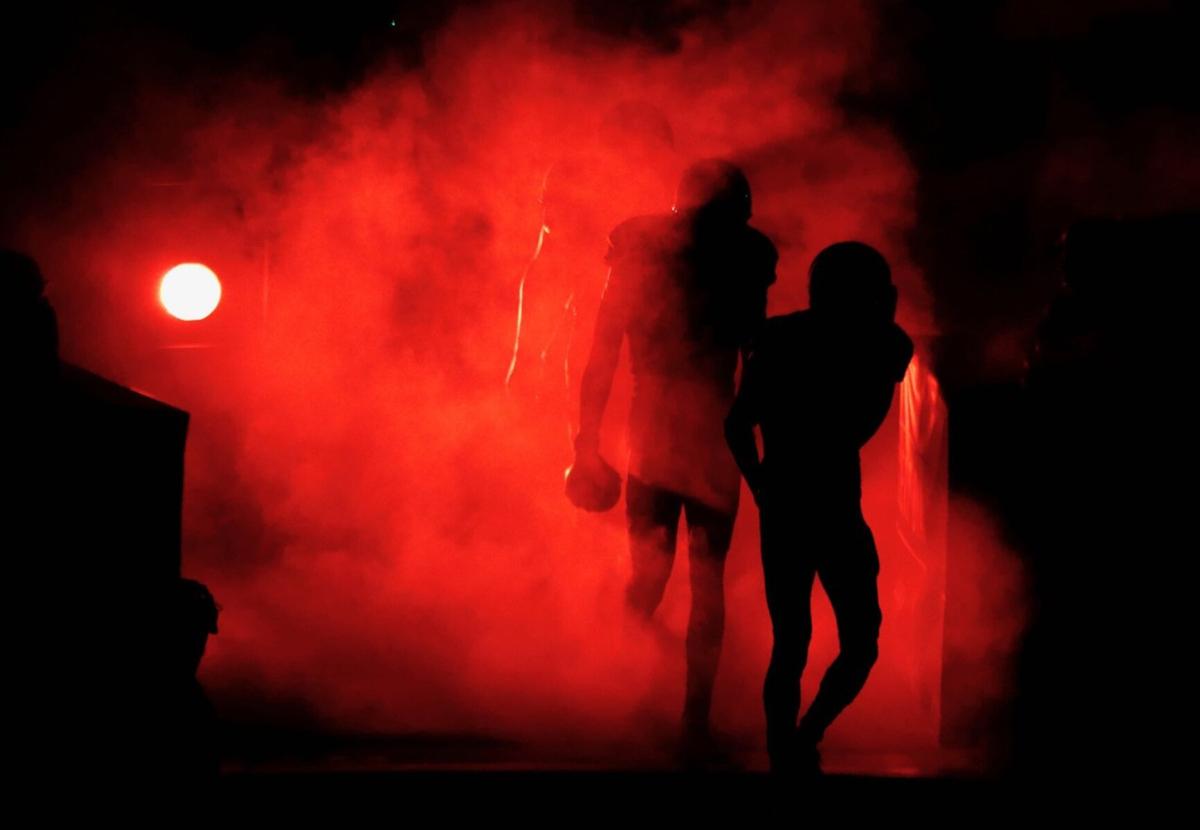 The Tucson-Phoenix sports rivalry added another element two years ago, when the Sugar Skulls joined the Rattlers as the state's two Indoor Football League franchises.
Sugar Skulls coach Dixie Wooten will be the first one to say Tucson's series with Phoenix's Rattlers hasn't quite been a rivalry because, well, both teams need to win to make it one. The teams have played each other four times in history; the Rattlers are 4-0.
Tucson (1-2) will have a chance to join the rivalry Saturday, when it faces the Rattlers (2-1) at Phoenix Suns Arena.
"Ownership brought me here to make it a rivalry. We win this game, now it's really a rivalry," said Wooten. "So, we want to go out there and play ball and earn the right to call this a rivalry."
The ownership Wooten referred to?
Sugar Skulls co-owner Kevin Guy has been the head coach of the Rattlers since 2008 and has been the general manager since '09. Guy and his wife, Cathy, are co-owners of the Sugar Skulls. Guy has a hands-off role with the Tucson team during the season, meaning Cathy is in charge.
Wooten says Kevin Guy is just another opponent.
"One thing about Kevin is he's the owner of our team, but at the end of the day he's never called me about a play or a player or anything like that. When we step on the field, it's his football team against my football team, and that's the good part about it," Wooten said.
"Everything that happens with this football team has my hands on it. So when we step on the field with those guys, it's going to be just like the other ones; a hard-nosed, physical football game."
Said Kevin Guy: "I expect (Tucson) to come in and play physical. They're getting healthy. So, they're going to have some guys back in the lineup this week. They're not going to be the same team that played last week."
The last time the Sugar Skulls and Rattlers faced each other, in 2019, resulted in a 50-49 overtime thriller. Tucson led by 21 points and nearly handed a 13-0 Arizona team its first loss of the season, but the upset bid fell short. Rattlers quarterback Drew Powell completed just 3 of 8 passes for 57 yards and a touchdown; he was intercepted once.
Powell, who is back under center in Phoenix this season, has a history with Wooten. Powell played under Wooten with the Iowa Barnstormers in 2018, and the two won a United Bowl championship.
Last week, the Sugar Skulls dropped their home opener to the Barnstormers.
"I get to see another one of my quarterbacks. I train these guys and then teams come and take them away from me," Wooten joked.
Wooten, a self-proclaimed "QB whisperer," is now trying to turn Sugar Skulls rookie Demry Croft into the IFL's next big star. The former Minnesota Golden Gopher has thrown for 417 yards and scored 10 total touchdowns in three games.
"He never gets rattled. Even if he throws an interception, he's the same person. If he throws a touchdown, he's the same person. … He never played an indoor game in his life, and now he's becoming a leader and the team is trusting him. Every time we talk about Demry in practice, they say, 'Coach, as soon as he gets it, we're going to win everything.' He's important to us."
Tucson will need Croft to be at his best if the Sugar Skulls want their first win over their in-state rival.
"It's about who the kings of Arizona are going to be," Wooten said. "Down there in that hostile environment, we wouldn't want that game anywhere else. We want to go down there and show the league we're getting better."
Extra points
Tucson will wear yellow helmets, white jerseys and yellow pants.
Saturday's contest is the first IFL Game of the Week the Sugar Skulls will play in this season. The game can be viewed on Stadium's digital platforms.
Hurtis Chinn, Tucson's offensive coordinator in 2019, is in his first season with the Rattlers as their quarterbacks and running backs coach. Chinn, now in his ninth season in the IFL, was a part of Wooten's staff in Iowa in 2018.
Contact sports producer Justin Spears at 573-4312 or jspears@tucson.com. On Twitter: @JustinESports