American Sarah Sellers, who lives in Tucson and works as a nurse anesthetist, overcame rain and cold Monday to come in second place at the Boston Marathon. 
Her marathon time was 2:44.05, qualifying for the 2020 U.S. Olympic Trials. She is a Utah native who ran at Weber State.
And she wasn't the only American woman to place in a top spot. 
Linden, 34, fell to third in the second half of the 26.2-mile race then came back in the final six miles to win by more than four minutes in 2:39.54 for her first marathon victory.
The most recent American women's winner before Linden was Lisa Rainsberger in 1985.  
Linden and Sellers are the first American women to finish 1-2 at Boston since Joan Benoit and Patti Lyons in 1979.
Canadian Krista Duchene third in 2:44.20. Seven U.S. women finished in the top 10 including Shalene Flanagan, sixth in 2:46.31. Linden slowed early in the race to wait on Flanagan, who had to make a bathroom stop.
Kellyn Taylor of NAZ Elite, one of the top U.S. women's marathoners, dropped out halfway due to hypothermia.
1. Yuki Kawauchi, Japan, 2:15:58.
2. Geoffrey Kirui, Kenya, 2:18:23.
3. Shadrack Biwott, U.S., 2:18:35.
4. Tyler Pennel, U.S., 2:18:57.
5. Andrew Bumbalough, U.S., 2:19:52.
6. Scott Smith, U.S., 2:21:47.
7. Abdi Nageeye, Netherlands, 2:23:16.
8. Elkanah Kibet, U.S., 2:23:37.
9. Reid Coolsaet, Canada, 2:25:02.
10. Daniel Vassallo, U.S., 2:27:50.
1. Desiree Linden, U.S., 2:39:54.
2. Sarah Sellers, U.S., 2:44:04.
3. Krista Duchene, Canada, 2:44:20.
4. Rachel Hyland, U.S., 2:44:29.
5. Jessica Chichester, U.S., 2:45:23.
6. Nicole Dimercurio, U.S., 2:45:52.
7. Shalane Flanagan, U.S., 2:46:31.
8. Kimi Reed, U.S., 2:46:47.
9. Edna Kiplagat, Kenya, 2:47:14.
10. Hiroko Yoshitomi, Japan, 2:48:29.
The Associated Press contributed to this article.
Boston Marathon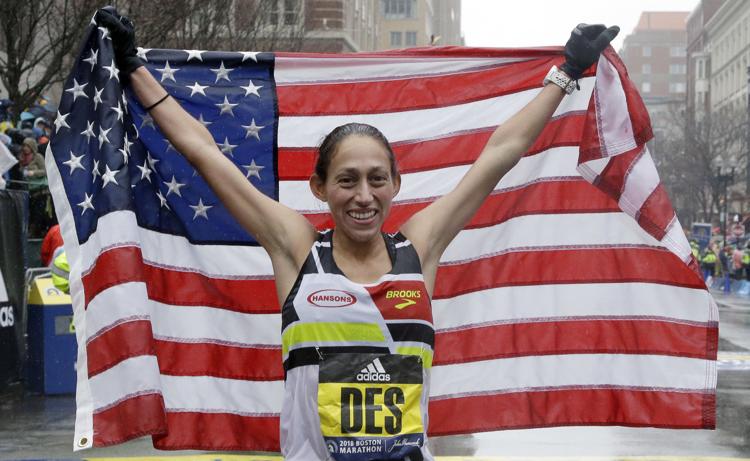 Boston Marathon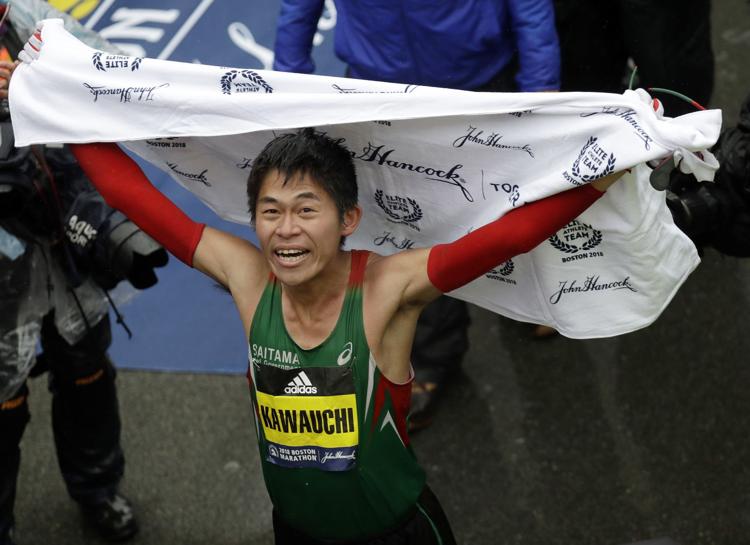 Boston Marathon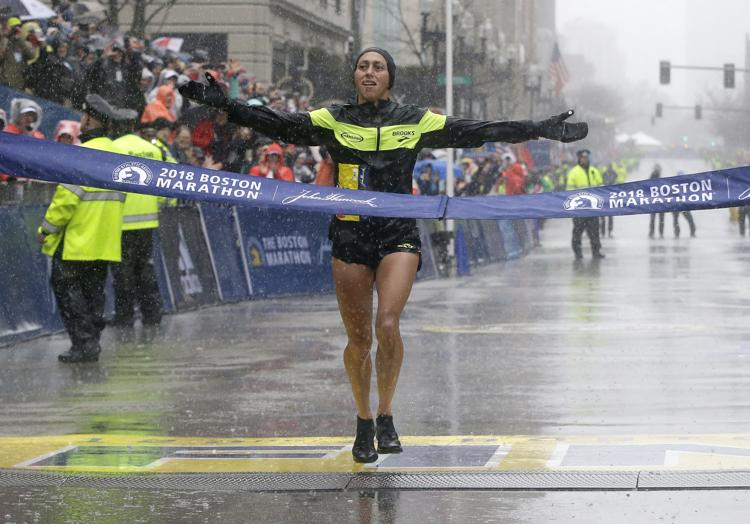 Boston Marathon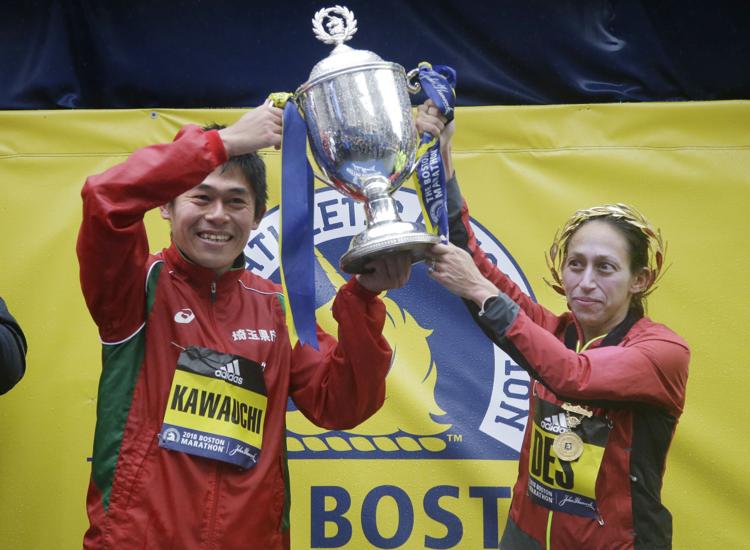 Boston Marathon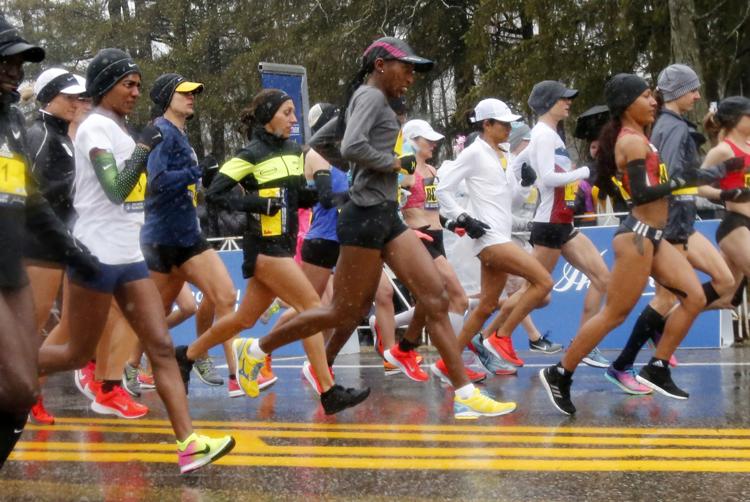 Boston Marathon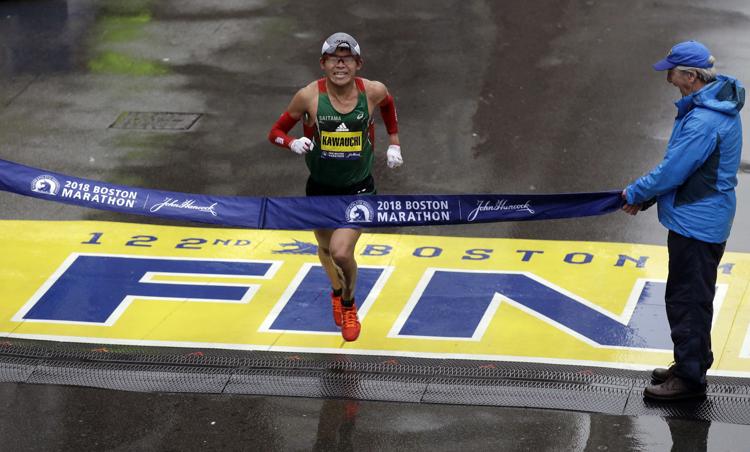 Boston Marathon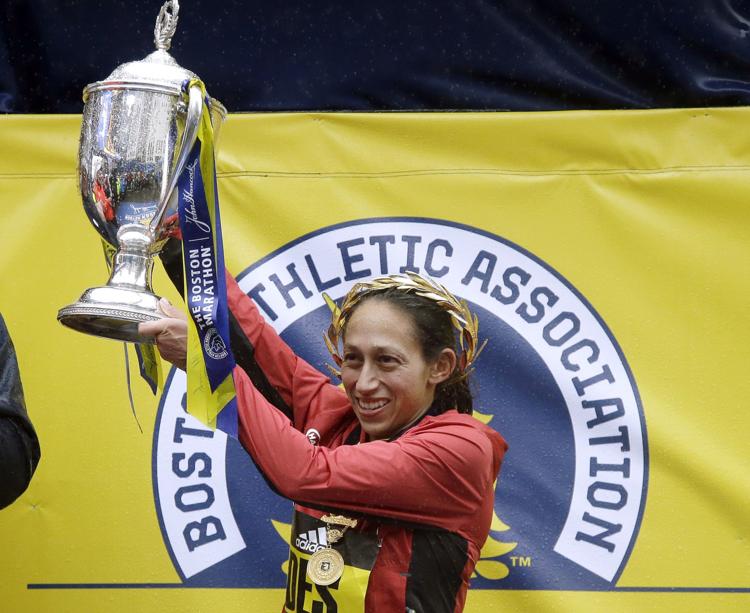 Boston Marathon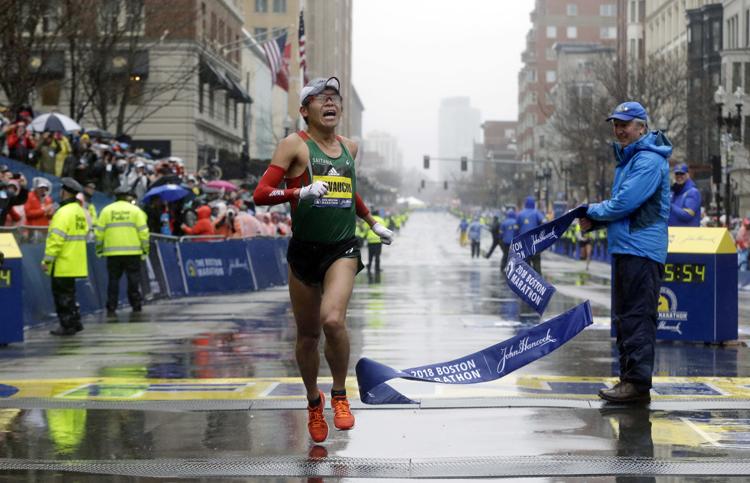 Boston Marathon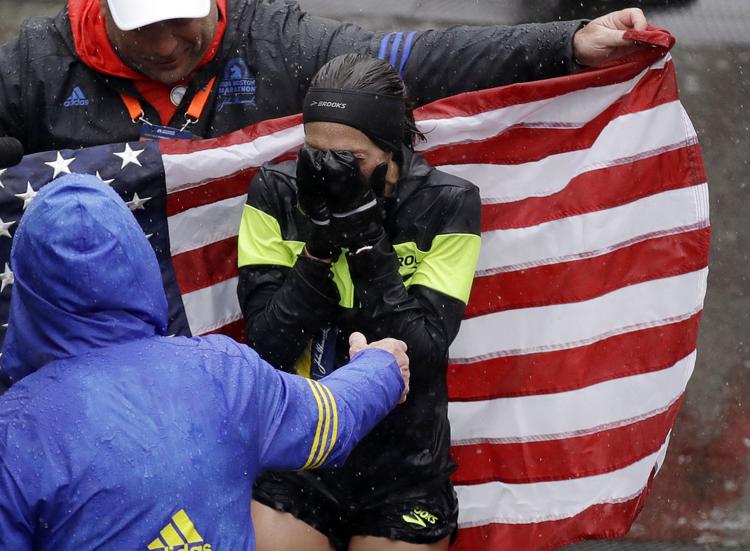 Boston Marathon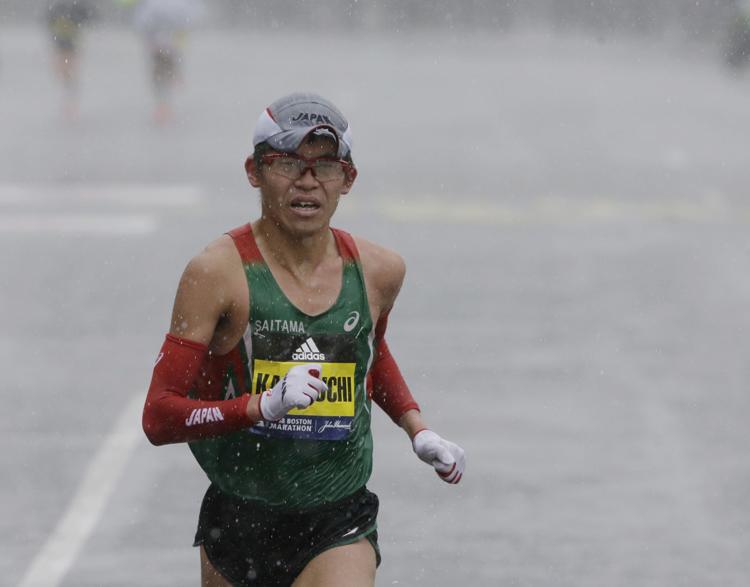 Boston Marathon
Boston Marathon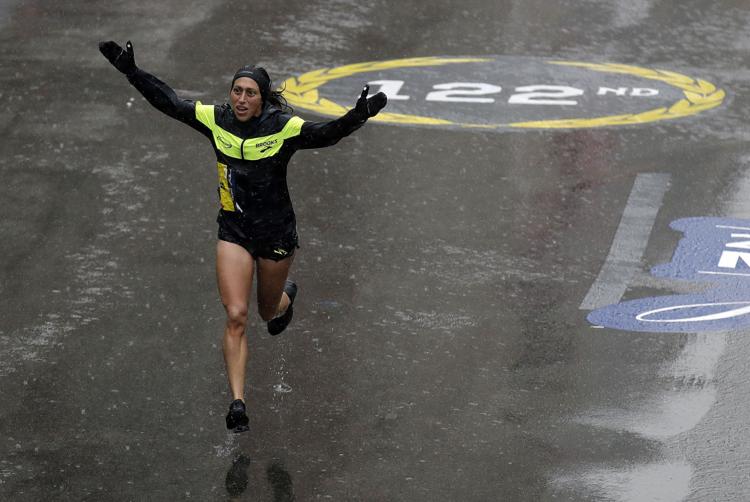 Boston Marathon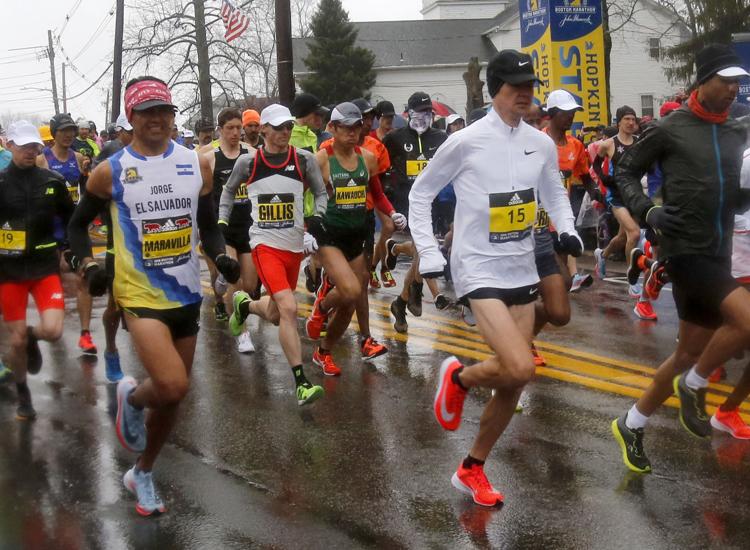 Boston Marathon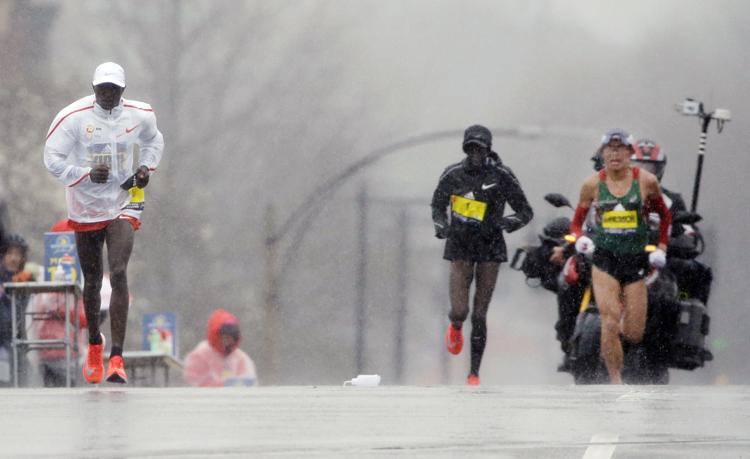 Boston Marathon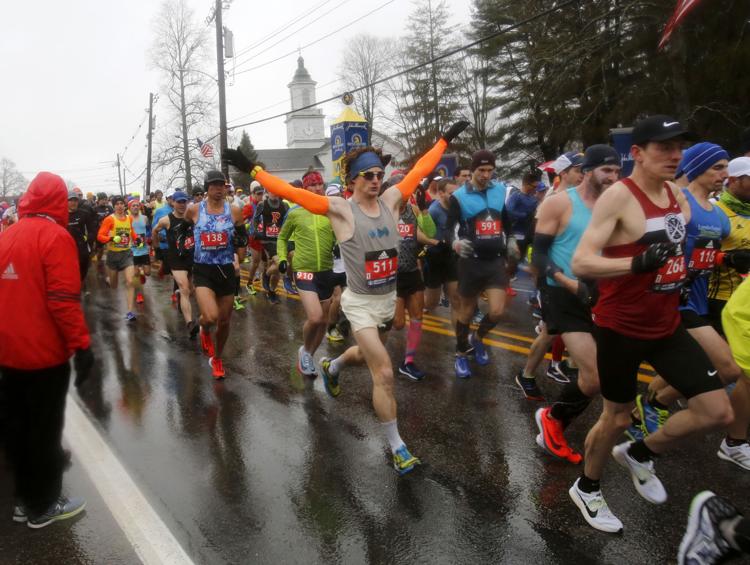 Boston Marathon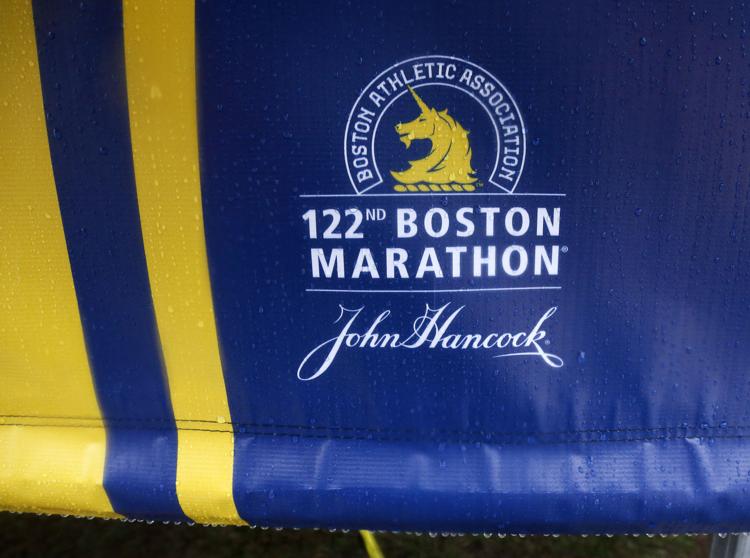 Boston Marathon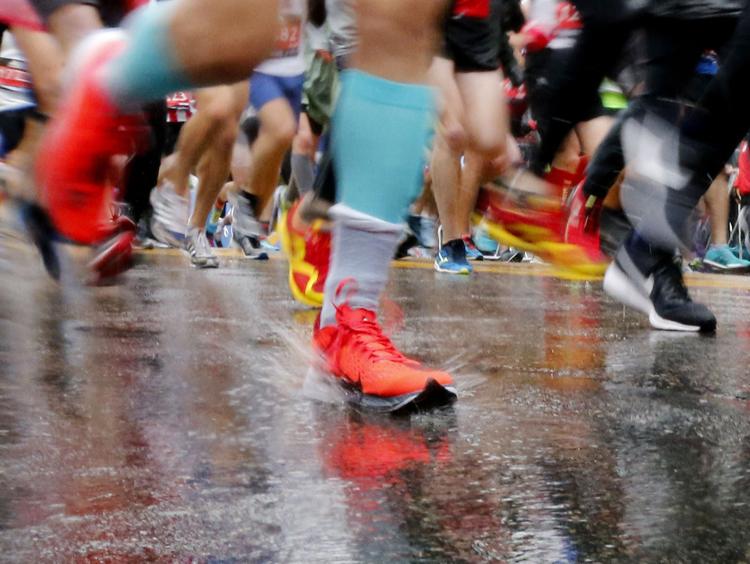 Boston Marathon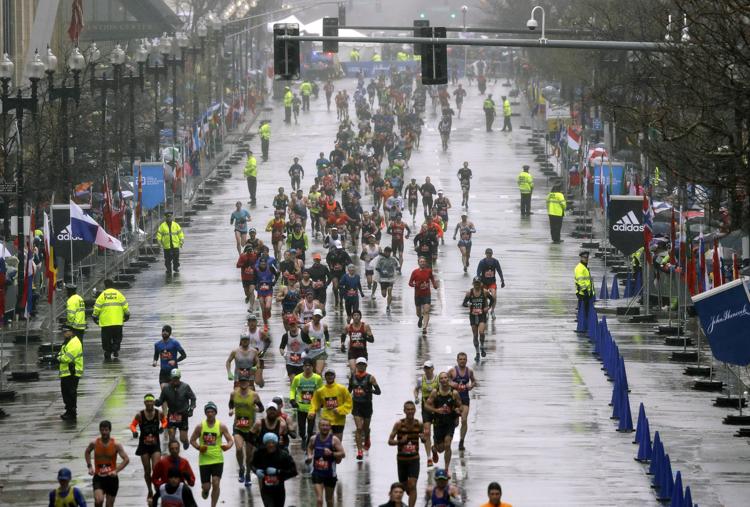 Boston Marathon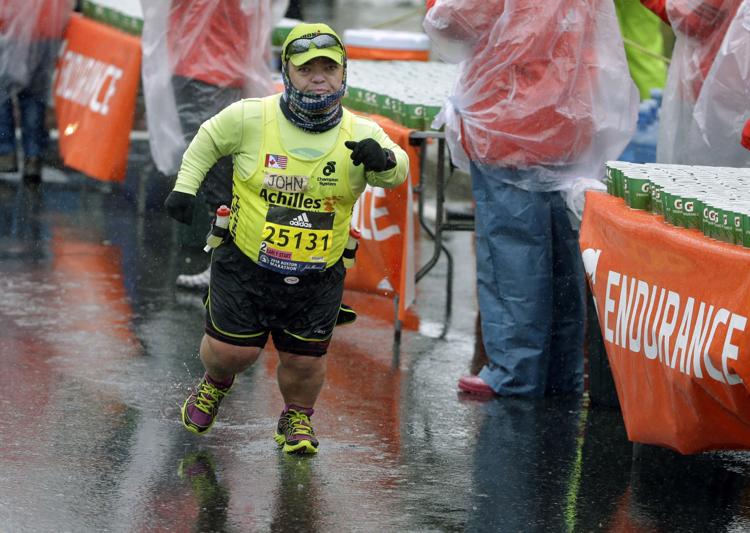 Boston Marathon