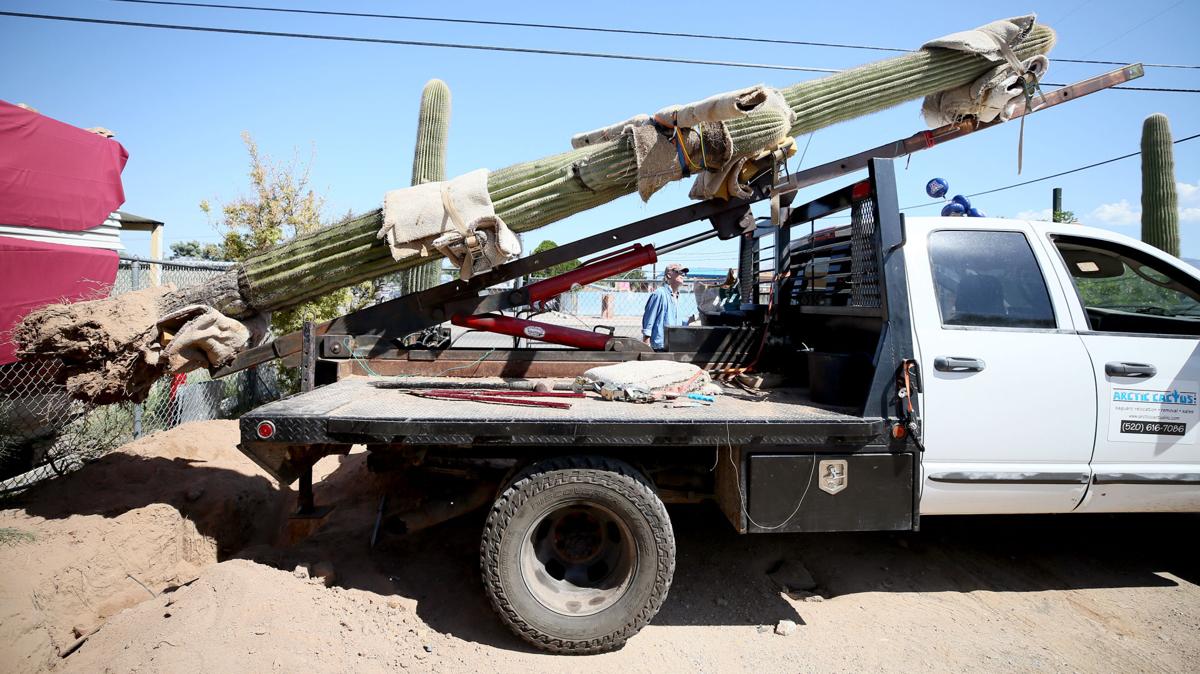 This is a portion of Tim Steller's Friday notebook column. To read the full column, head here. 
You may recall that back in September, when Amazon announced it is seeking to build a massive new headquarters, Tucson-area officials planned to send the company a saguaro as part of its bid for the project. In the end, Amazon asked that it be kept in Tucson, and officials promised to plant it at the Arizona-Sonora Desert Museum.
The gimmick did get noticed around the country and was even featured in the New York Times, but I panned it, as many other locals did. So, did it work after all by bringing us this new facility? Sadly, no, company spokeswoman Lauren Lynch told me.
"The saguaro didn't have anything to do with the location of the fulfillment center," she said.
More on Amazon's new facility 
Amazon has chosen Tucson for a new fulfillment center with plans to hire more than 1,500 full-time employees.
The warehouse will handle customer returns, light assembly, 3-D printing and direct product pickup by customers from automated kiosks on the city's southeast side.
"Throughout most of the year, the project is projected to have a maximum of approximately 1,500 employees working on-site at one time. During the peak shopping season (i.e., November through December) the project will have a maximum of 1,900 employees working on-site at one time," project filings with the city of Tucson show.
Luring the company here began eight months ago and land at the Port of Tucson, 6701 S. Kolb Road, was identified as ideal, said Joe Snell, CEO of Sun Corridor Inc.
The 855,000-square-foot facility will sit on several Port of Tucson parcels, a family-owned facility in the city's Ward 4 and on county property.