Tucson is full of colorful murals, statues and scenic wonders worth playing a role in your selfies. Here are some of our favorites. 
In front of Frida and Diego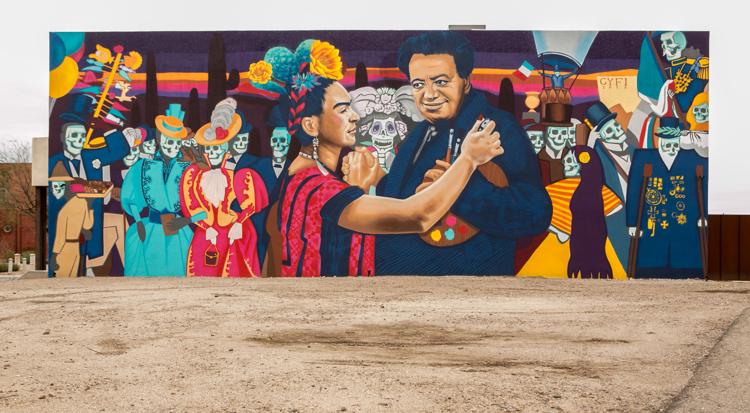 This larger-than-life mural of Mexican artists and turbulent couple Frida Kahlo and Diego Rivera was created by local artist Rock Martinez in 2017. It can be found on the outside wall of a private residence near West Cushing Street and South Avenida del Palo Fierro downtown. 
On the Diamondback snake bridge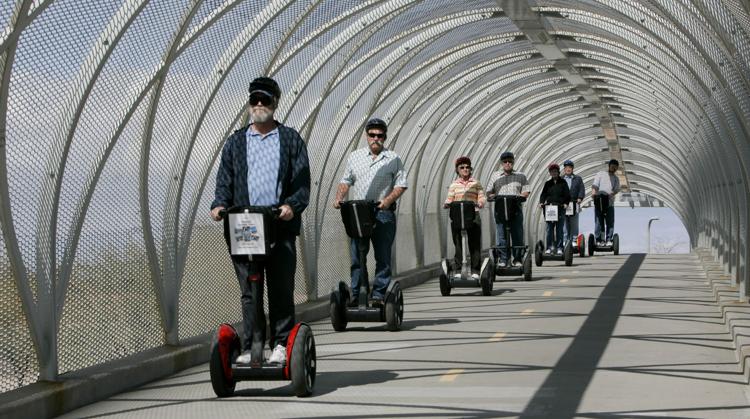 Built in 2002, the Diamondback Bridge, often referred to as simply the "snake bridge," serves as the gateway to downtown for drivers heading west on Broadway. 
Next time you are in the area, find a spot to park on the south end of North Fourth Avenue, where the bridge ends and take a photo next to its rattler, near its mouth on the other end or anywhere along its span over broadway, surrounded by its mesmerizing scales. 
With a giant Texas longhorn skull as a backdrop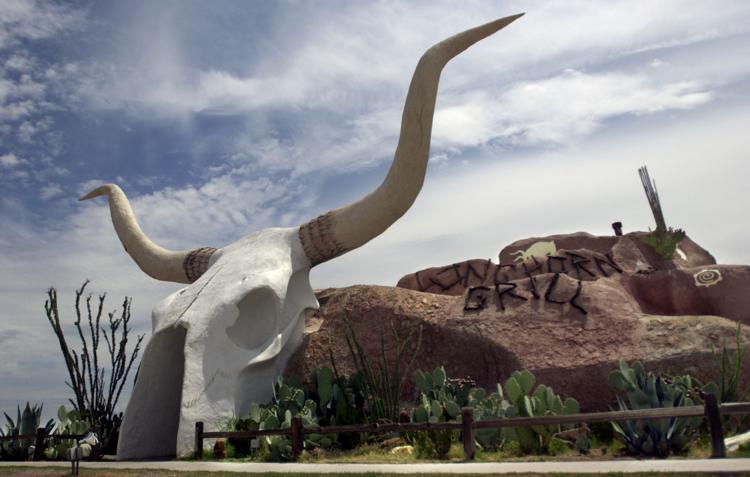 This find is a little bit of a drive, but definitely worth the trip for selfie-takers on the hunt for true Southwest kitsch. 
The skull is at 28851 S. Nogales Highway in Amado, right off the Arivaca Road exit when you are heading south toward Nogales on Interstate 19. It takes about 40 minutes to an hour to get there depending on which part of Tucson you are coming from. 
The restaurant, known as the Longhorn Grill, closed more than five years ago, but the skull remains in place. 
Film buffs might appreciate that the skull has served as the backdrop for several films, including "Alice Doesn't Live Her Anymore," "Vanishing Point" and "Boys on the Side" with Whoopi Goldberg and Drew Barrymore. 
Amid the architecture of San Xavier del Bac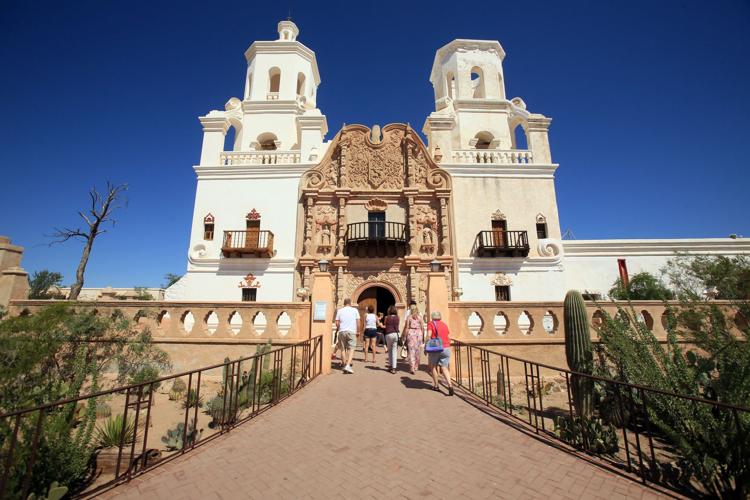 The mission is one of Tucson's biggest tourist attractions, but it also happens to be a beautiful example of Byzantine and Moorish-inspired architecture that has roots going back to the late 1600s — definitely not something that visitors from back East see every day. 
Known as "The White Dove the of the Desert," services are still held within its walls, amid elaborate frescoes, statues and paintings, fresh from recent renovations. The Mission was declared a national historic landmark in 1960. 
If photography makes you hungry, walk across the property and try some tasty sweet and savory fry bread options at Café Santa Rosa. 
The mission is at 1950 W. San Xavier Road off of the exit by the same name on Interstate 19. 
Up against a Greetings from Tucson postcard mural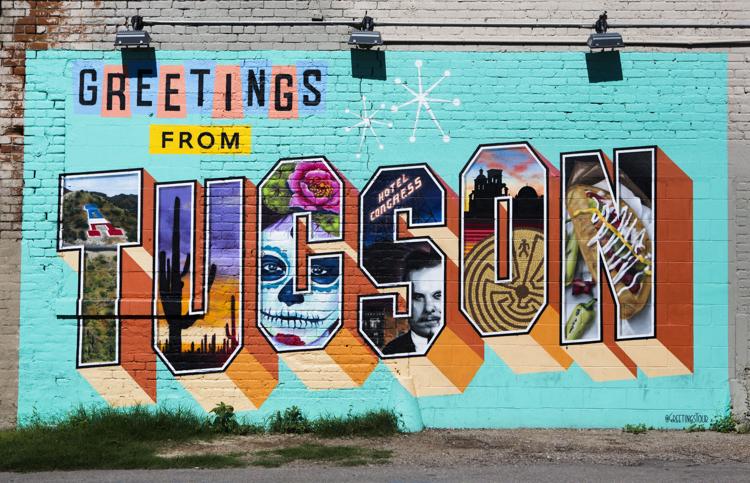 Another mural added to the Tucson landscape in 2017, this time by artist Victor Ving and photograher Lisa Beggs, The Greetings from Tucson postcard mural can be found at 406 N. Sixth Ave., in the alley behind Miller's Surplus. 
Under a giant tiki head on North Fourth Avenue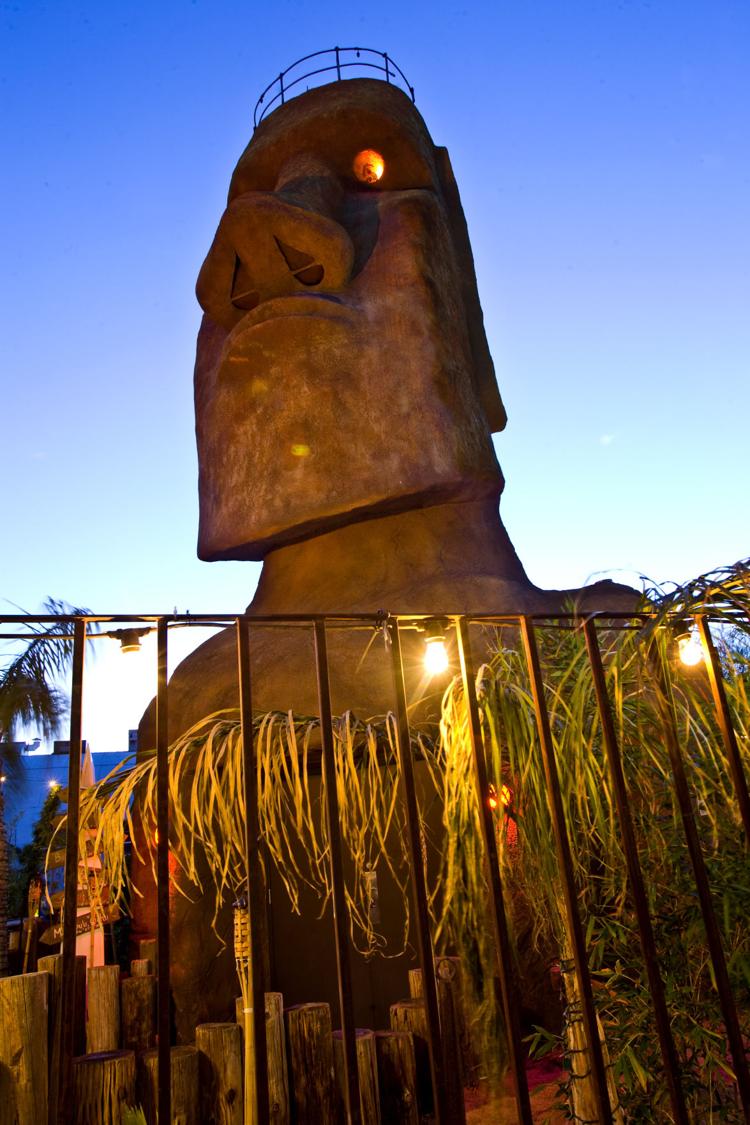 In its nearly ten years on North Fourth Avenue, The Hut's ginormous tiki head has become one of the most recognizable features of North Fourth Avenue. 
The giant stone face rises above most everything else on the avenue and is super photogenic. It has a long history in Tucson, having previously held court as an observation post at Magic Carpet Golf on East Speedway. Magic Carpet closed its doors in 2008. 
With your arms wrapped around a 12-foot orange griffin downtown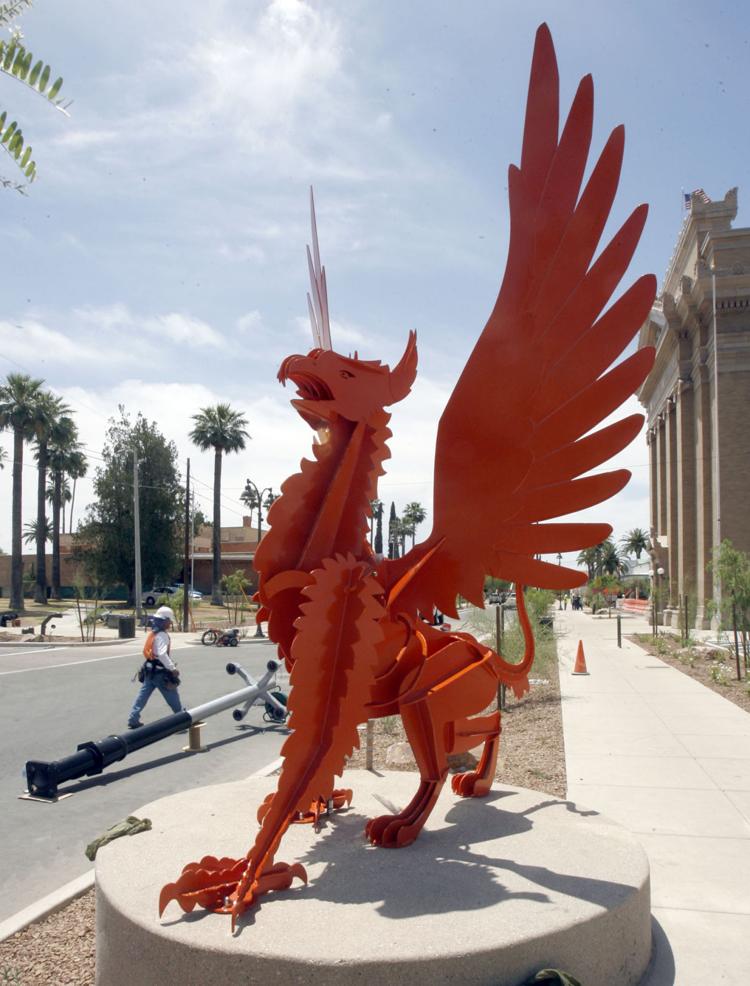 This fine fellow, south of Broadway on South Scott Avenue downtown, is easily accessible and downright delightful, making it the perfect statue with which to take a photo. 
The mythical beast was erected as part of an overhaul of South Scott Avenue where the Temple of Music & Art, The Owls Club and other businesses reside. It was created by artist Joe O' Connell, who also made the public art for Wheeler Taft Abbett Sr Library in Marana. 
Next to the statue of the man who gave birth to Tucson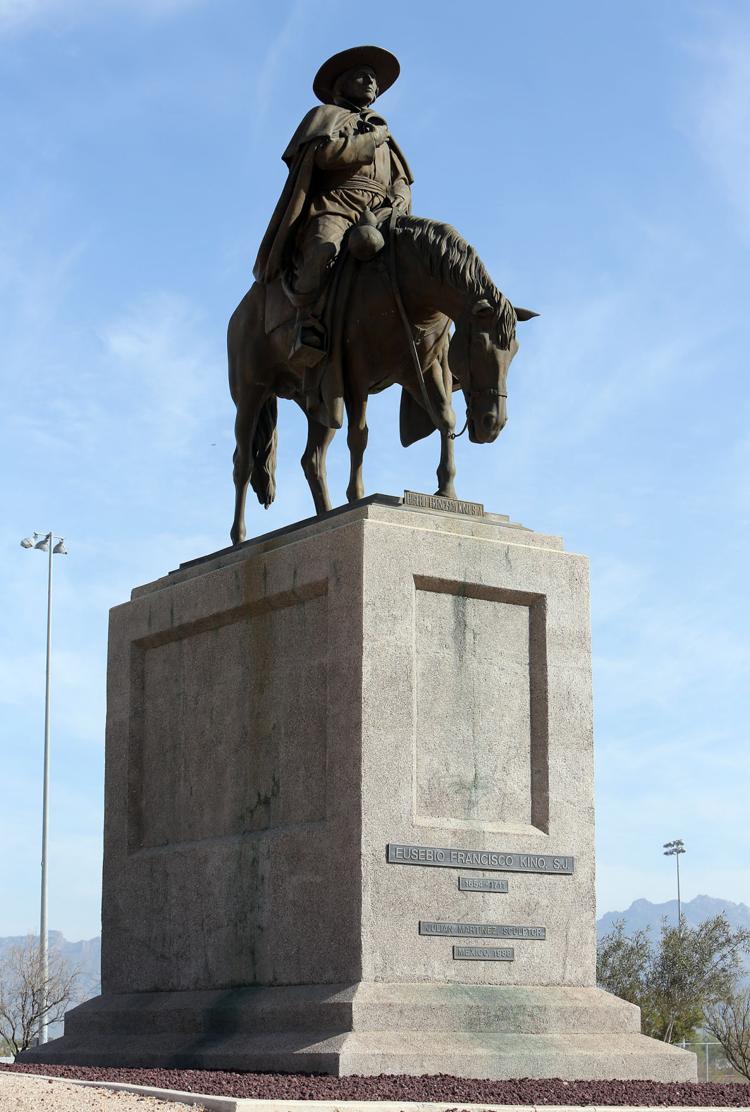 Had Italian-born Jesuit missionary Eusebio Francisco Kino not made his way through this area (then a part of New Spain) in the late 1600s, there's a good chance Tucson might not be what it is today. 
Kino established 24 missions throughout the Southwest, including San Xavier and San Cosme y Damián, which would later become the presidio for the city of Tucson. 
You can find a statue of this legend of a man on East 15th Street, just off of (surprise!) South Kino Parkway. Swing by during the holidays and catch his horse wearing santa claus hats on his ears. 
Along Drachman's neon lights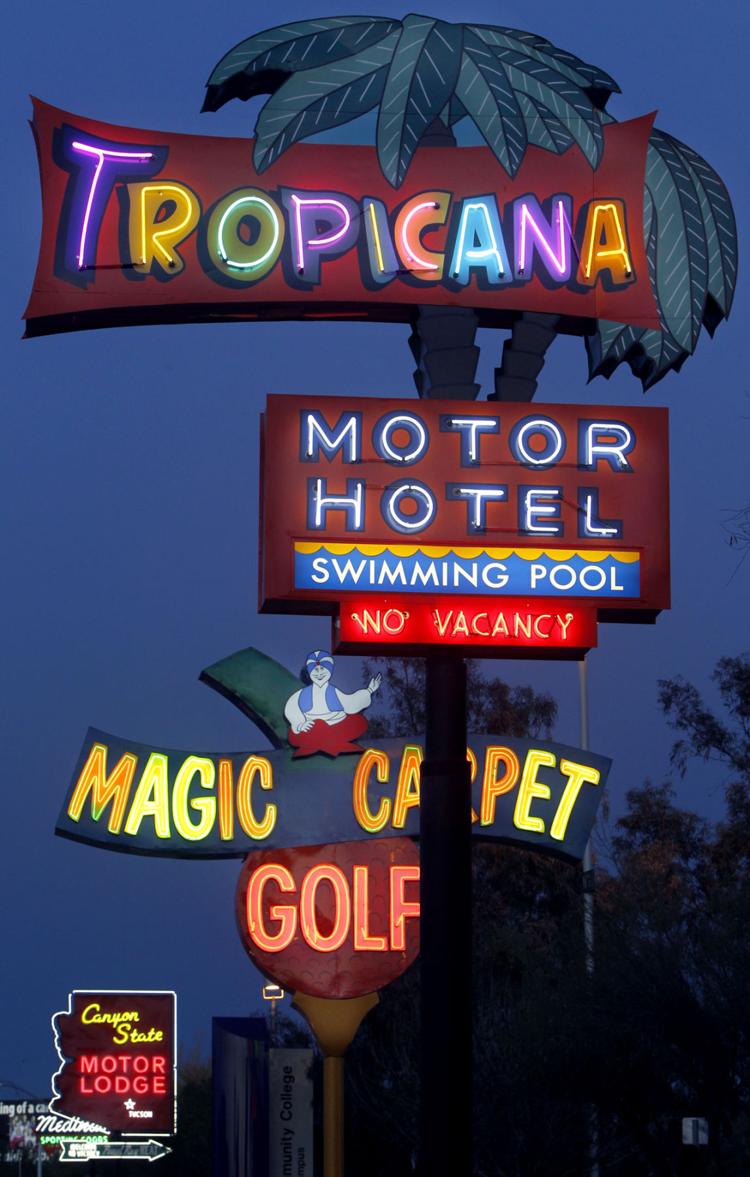 They say the neon lights are bright on...Drachman?
That's where four signs from Tucson's past — the Tropicana Motor Lodge, Magic Carpet Golf, Canyon State Motor Lodge and Medina's Sporting Goods — have found a new home, along the north edge of Pima Community College's downtown campus. 
The signs, found on Drachman west of North Stone, illuminate the night are a cool pieces of local history. 
In front of pretty much any part of Gates Pass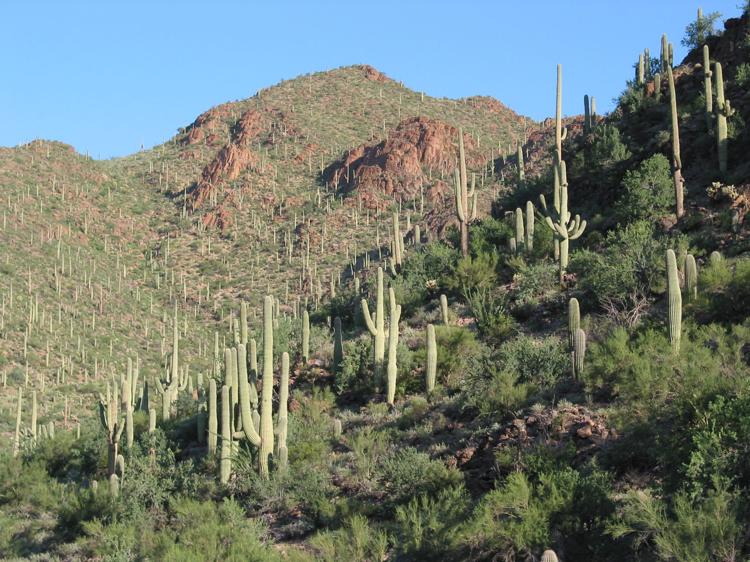 Head west on East Speedway from Interstate 10 until you reach the Tucson Mountains and Gates Pass, arguably one of the best places to capture Tucson's natural side. 
The area has stunning views looking east and west. Even the immediate surrounding saguaros are impressive. 
When you're finished, head further west and visit the Arizona-Sonora Desert Museum or Old Tucson.