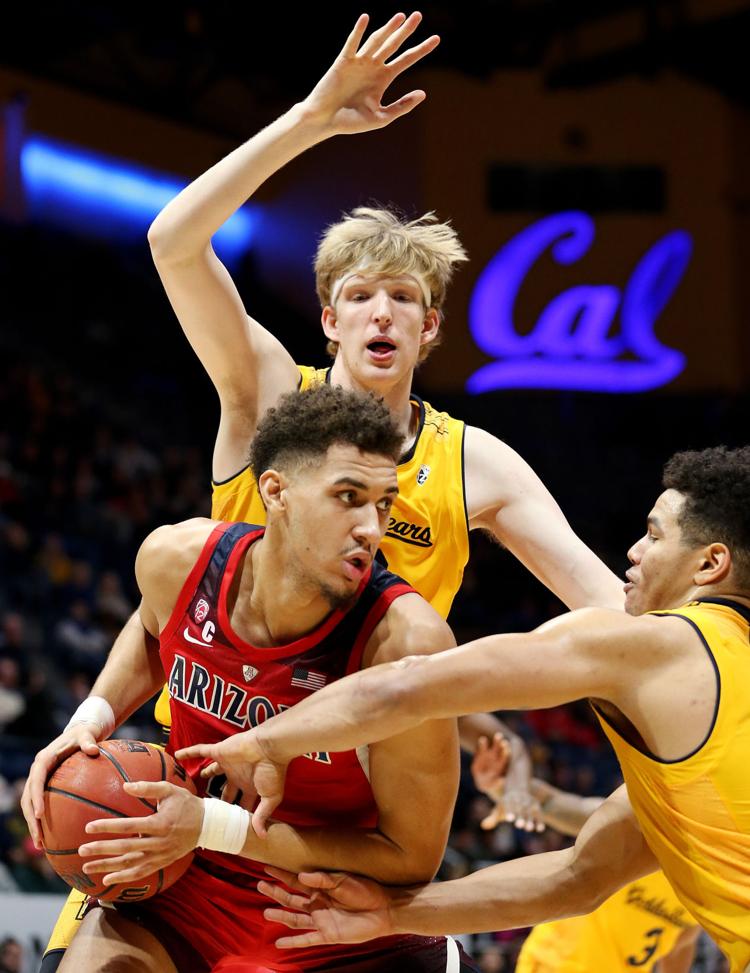 Arizona's fan base was so invasive on Saturday that two Wildcat fans, Ryan and Katie Gale, sat in the top of the Cal sideline student section before the game.
Their red-and-blue gear stood out especially because they were sitting in front of a sign with gold-painted letters that spelled out "This Is Bear Territory."
The Gales are from Toledo, Washington, north of Portland, Oregon, and say they try to get to a game or two every season. However, the Wildcats are not making the Washington swing this season because of the Pac-12's unbalanced schedule.
"That's why we're here," Ryan said.
The couple made an anniversary trip out of it, watching the Stanford game on Wednesday and then seeing Alcatraz and other San Francisco attractions before Saturday's game at Cal.