Whether you'd like to meet local makers or Tucson's mayor, you can do it on two wheels during Bike Fest.
You may have noticed bikes replaced cars on some downtown streets last weekend during Cyclovia. But that was only the beginning. 
In honor of Bike Fest, here are four more ways you can support — and enjoy — two-wheeled transportation in Tucson this month. 
1. Try Tugo Bike Share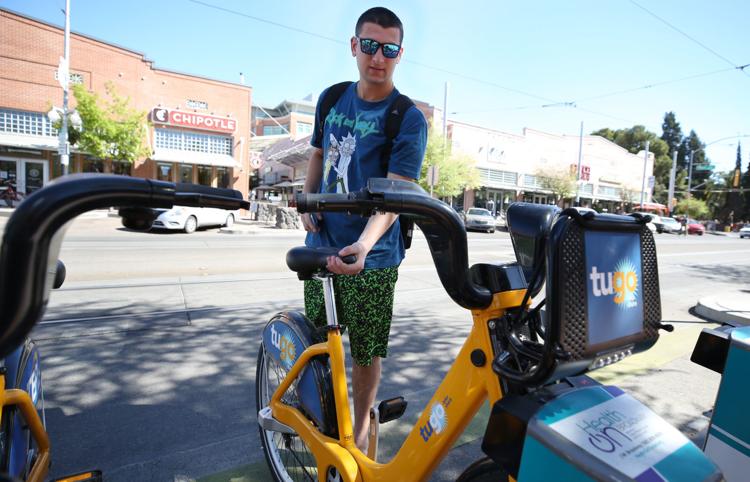 Tucson's new bike share program is offering a free, seven-day trial during the month of April. With 36 stations scattered around central Tucson — from west of the interstate to the UA — you can do some major sightseeing (or commuting) all by bike. You register for the trial through the CycleFinder app. If you decide you don't want to buy a monthly pass after your trial, make sure you cancel before the week ends. Otherwise, Tugo will automatically begin charging you the monthly fee of $18.
More information on all of that here. 
2. Bike to the farmer's market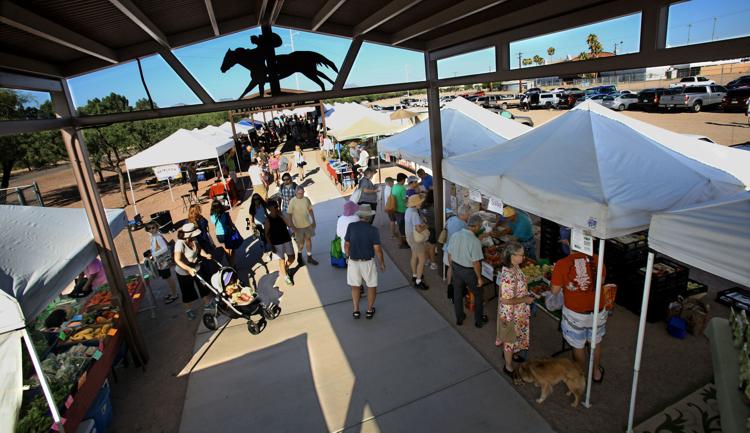 This would be very Tucson of you. Hop onto the Loop (where to jump on here) and then ride your bike to Rillito Park between First and Campbell avenues from 8 a.m. to noon Sunday, April 15. Your reward for your early-morning workout is the Rillito Park Farmer's Market, where Transit Tea will give you a free iced tea for sharing the distance you rode. Look for other vendors offering deals for cyclists. There will be activities for kids and free bike valet. 
For more information, check out the Facebook event. 
3. Ride bikes with the mayor
Get some breakfast from University of Arizona Parking and Transportation Services just east of Old Main (just the first 100 attendees) at 7:45 a.m. Thursday, April 19 and then bike with Tucson Mayor Jonathan Rothschild to City Hall. 
4. Take a community bike ride to Cultivate Tucson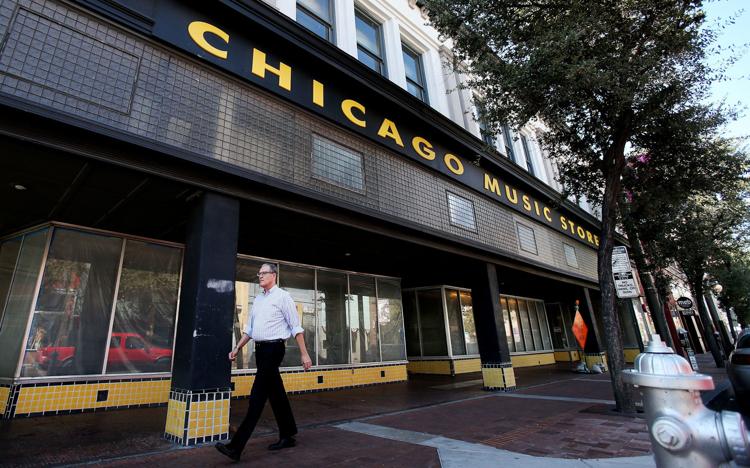 Make sure your bike has a basket for all of the cute stuff you'll probably buy at Cultivate Tucson's spring market. 
The bike ride begins at Reid Park at 1:30 p.m. and ends at the downtown building that formerly housed the Chicago Music Store, 130 E. Congress St. There will be free bike valet parking from 10 a.m. to 3 p.m. 
Cultivate Tucson is a pop-up market showcasing local artists and makers from 10 a.m. to 5 p.m. Saturday, April 21. 
For more information about the bike ride, go here. Visit cultivatetucson.com for more information about the market.