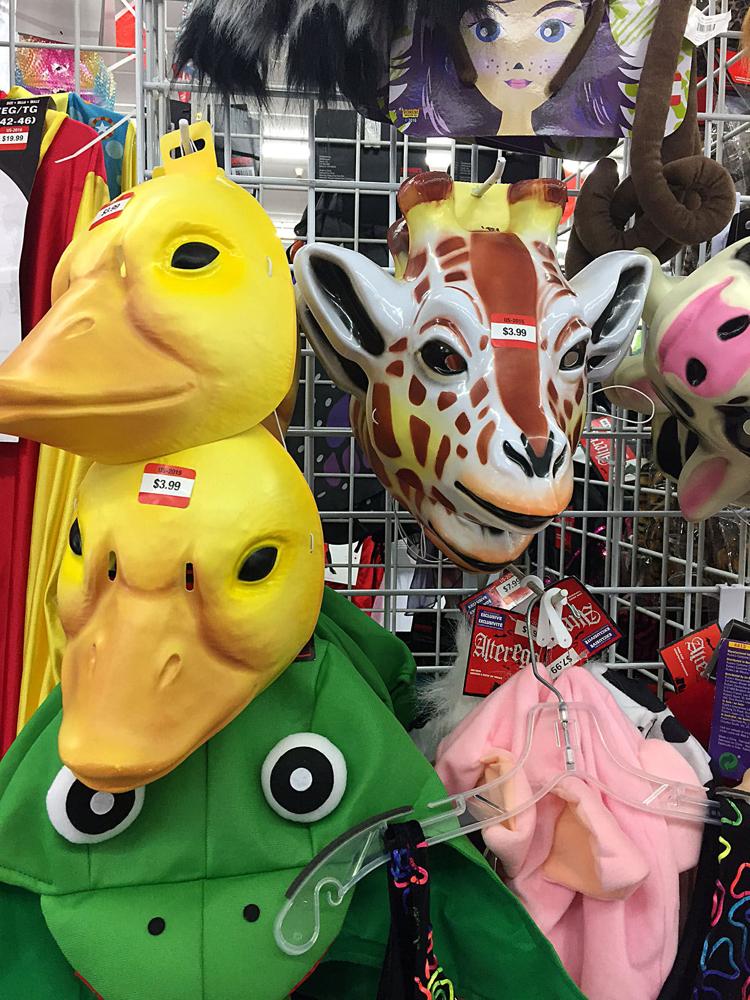 We scoped out some of Tucson's thrift shops to see which ones have the best overall selection, lowest prices and best accessories for all of your Halloween costume needs.
Savers has the biggest Halloween section of all. You'll find new costumes in packages, accessories of all kinds and makeup. There's also a huge selection of used costumes, which are much cheaper. 
Plus, if you want to put together your own costume, you can peruse the store's regular merchandise. 
There's a section dedicated to used princess and superhero costumes for kids with prices starting at $1.99.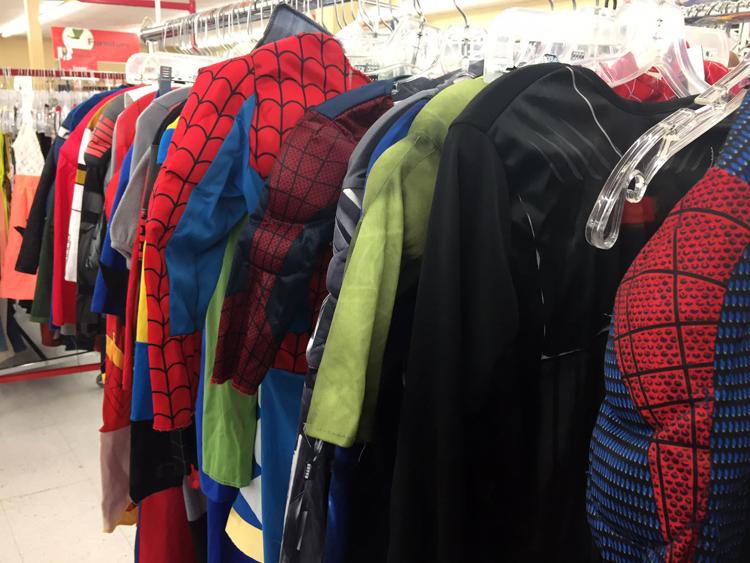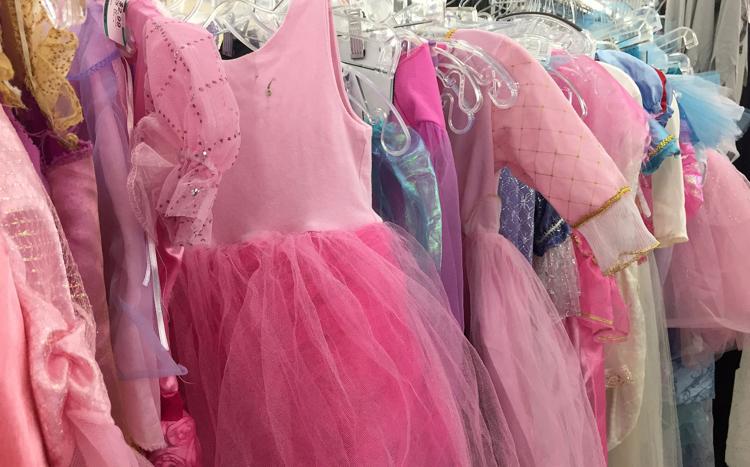 It's the best place to go for one-stop shopping for the whole family, but it isn't always the least expensive. However, sometimes convenience is worth a few extra dollars.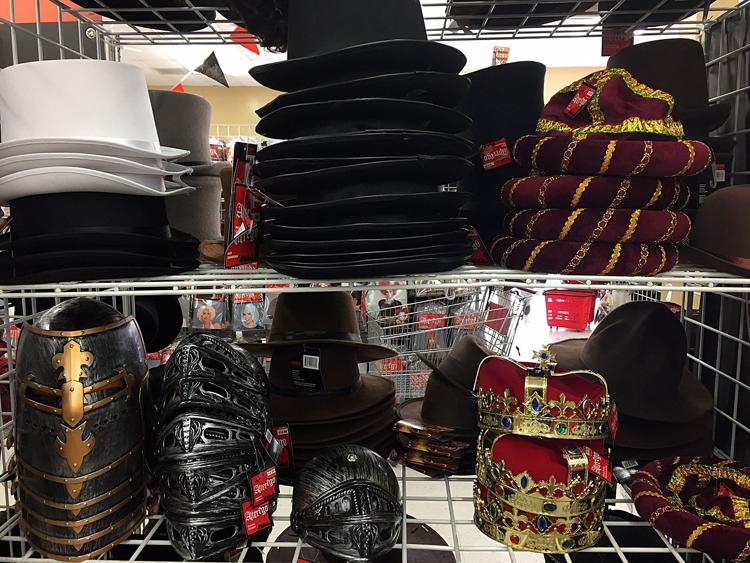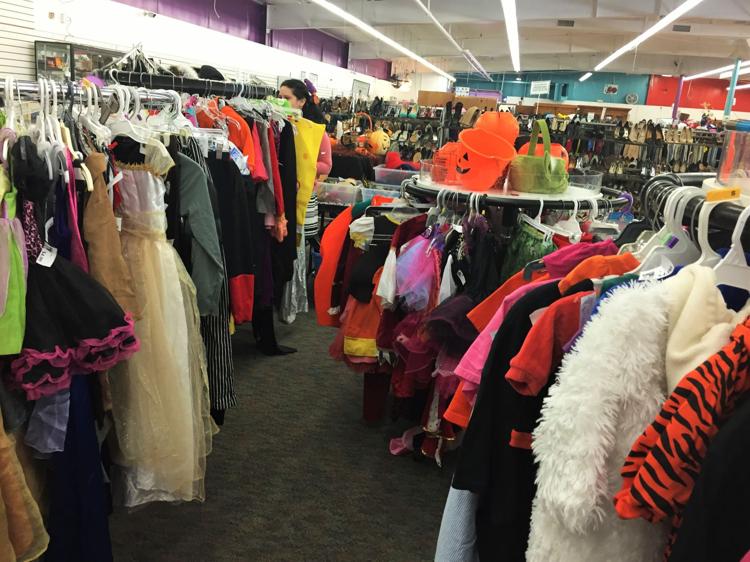 Casa de los Ninos, which is located at 1302 E. Prince Road, has tons of costumes, including brand new ones for babies for just $5. And, they are adorable. See for yourself: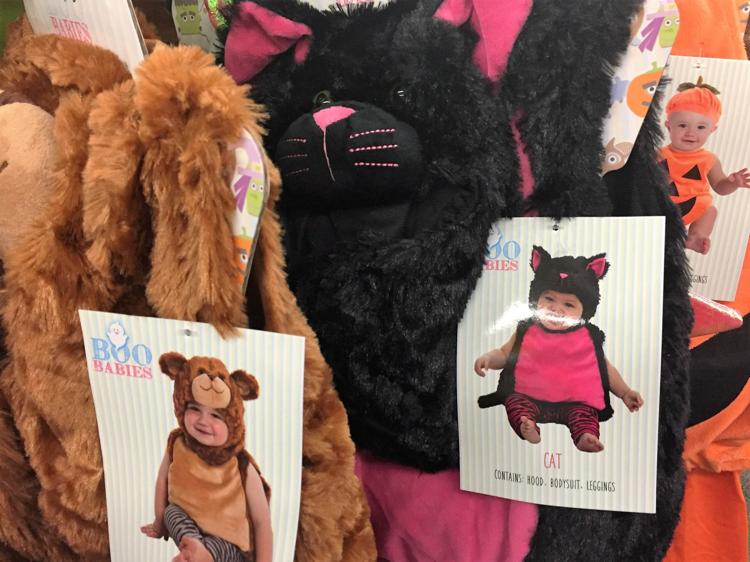 Most costumes are used, but prices are super low.
On our visit, the store had princesses, fairies and various superhero costumes for just $3. You can even get your dog a Darth Vader costume for $2.50.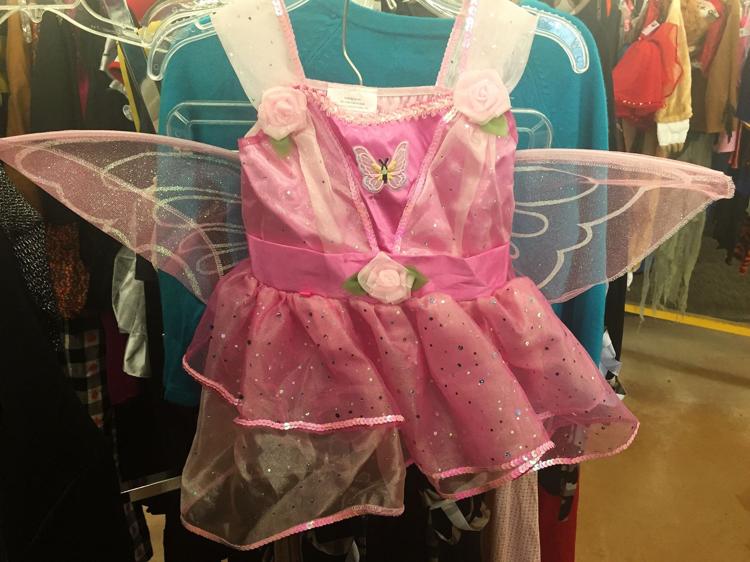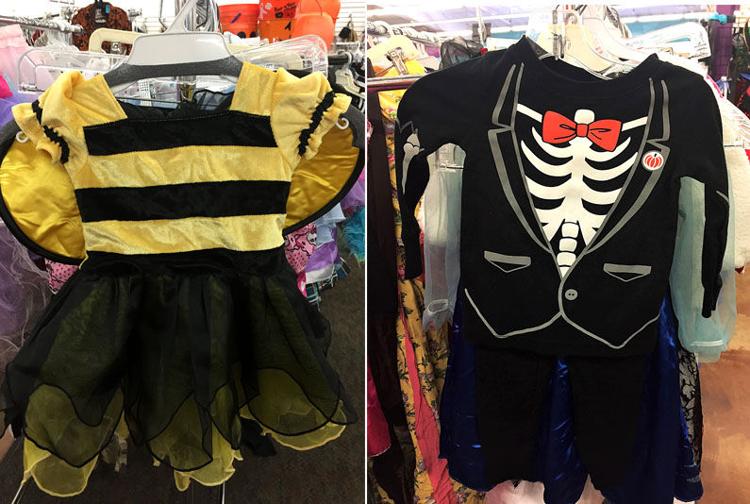 This shop gets bonus points in our book for clean bathrooms. Plus, both the men's and women's had changing tables.
Make sure and bring cash. You can only use your credit card if you have at least $5 in purchases. 
Most of the good costumes are for children, but there are a decent number of adult costumes, as well.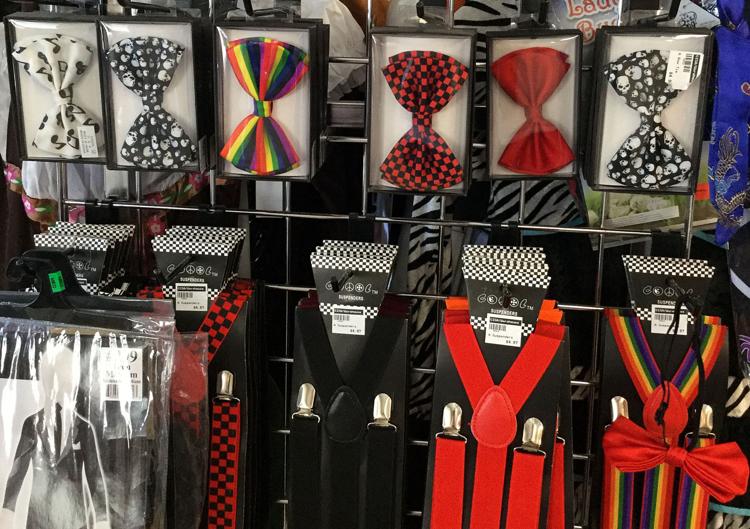 We went to a few different locations, but the Goodwill located at 7201 E. 22nd Street, had the biggest selection. 
There were rows of second-hand costumes, some new costumes and tons of accessories and makeup for super cheap. 
We liked the animal accessories that included ears and tails for $2.97, a cute pirate set that includes a hat, hook, vest and eye patch for $4.97, super hero capes for $1.47 and an Eyebrow Multipack which had brows for vampires, devils and werewolves for $1.97. You can also get fairy wings for $1.47-$2.97.
There are many Goodwill locations in Tucson. Click here to find one. 
Other budget-friendly ideas
If you're the creative type and want to put your own costume together, Speedway Outlet, which is located at 5421 E. Speedway has a large selection of inexpensive clothing, sheets, curtains and shoes. We've found excellent 80's style formals for around $5. 
Tucson Thrift, located at 319 N. Fourth Ave., always has an eclectic variety of accessories and costume pieces. During the Halloween season its costume section expands. You'll find new and  used stuff, vintage pieces, wacky pieces and everything in between. 
If you don't want to buy anything, shop your closet. We often forget what's in there. Turn that old bridesmaid dress into a fairy or zombie prom queen costume, put on a little black dress and top it with a wig. Use your makeup to create a fun look. Eyeliner can transform you into a skeleton or panda. 
Dollar Tree has costume pieces for a dollar each. There are currently turtle shells and nunchucks, ninja costumes and princess stuff. It also has makeup and fun accessories for the house.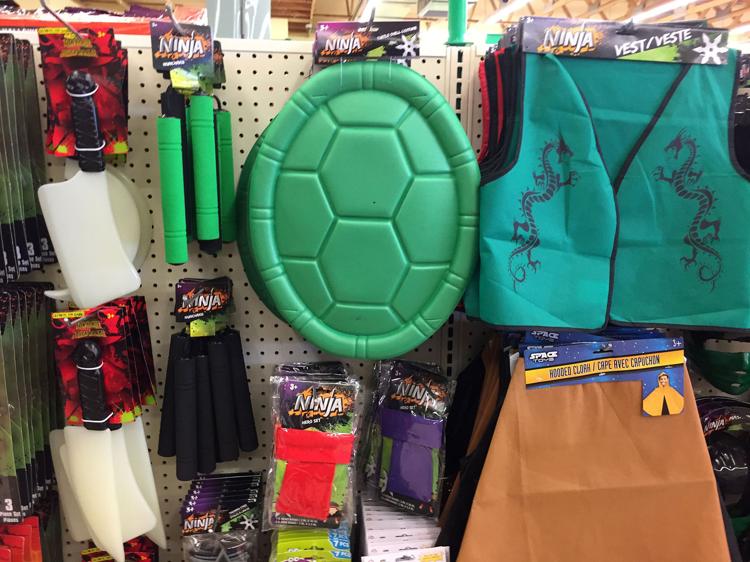 Plus, how cute are these bags for a dollar: