$5 isn't enough to buy you a three-foot sub at Eegee's, but it will help you get a bunch of random stuff at the gem show. 
This weekend marks the end of the Tucson Gem, Mineral and Fossil Showcase for the year. And while we're sad about not seeing white tents line I-10 soon, the #ThisIsTucson team decided to make the most of this last week by checking out the 22nd Street showcase.
This is one of the busiest and largest showcases on the list, according to the gem show website. It's open to to public, has free parking and features more than 200 booths. 
Did we mention they have large fossils and dinosaur skeletons? Because they got those too!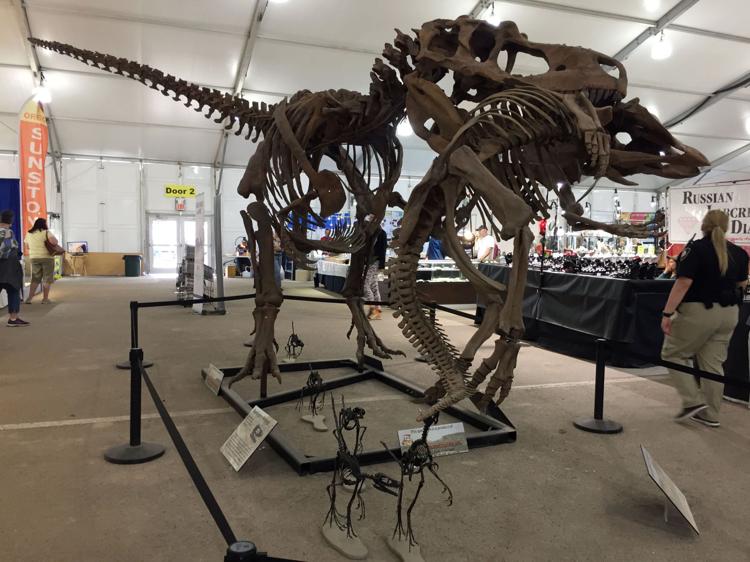 Everything you look at you want to take a photo of.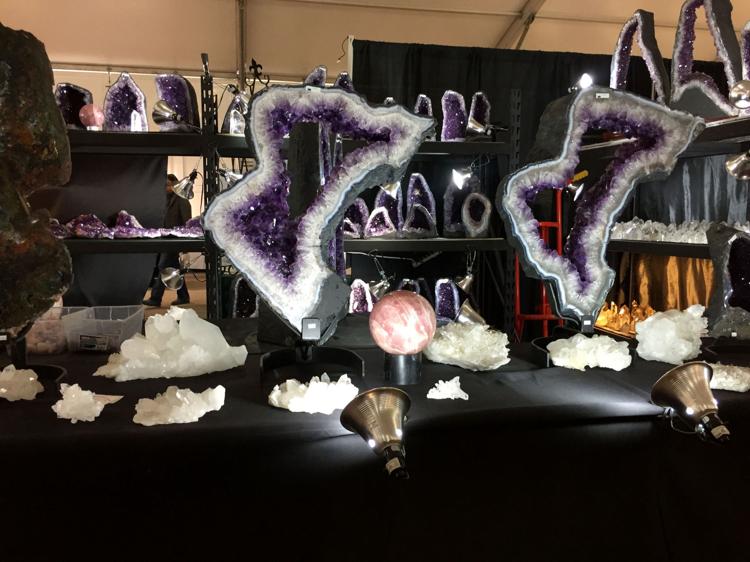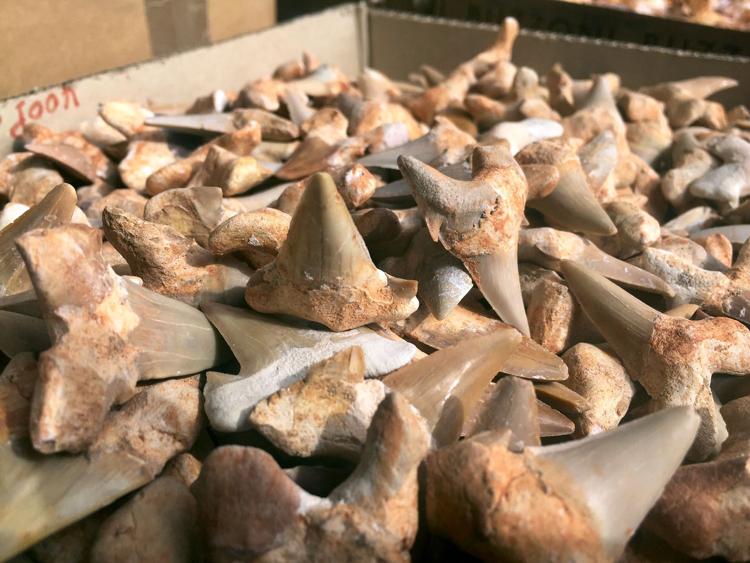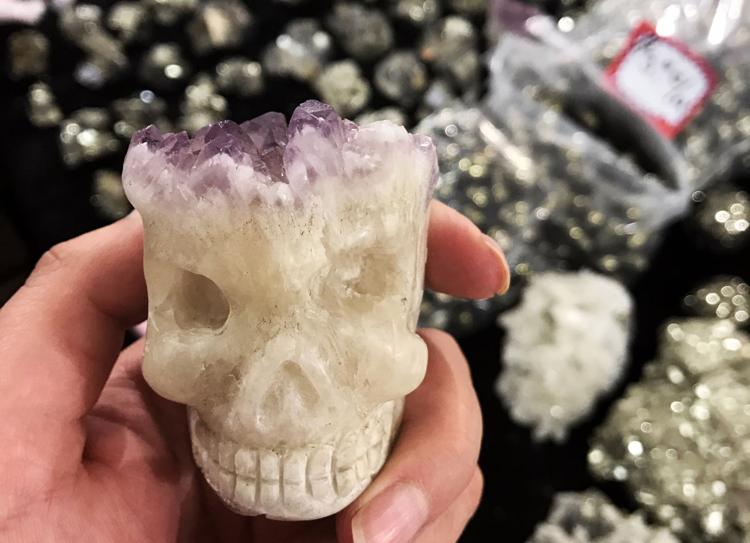 We couldn't wait to get our hands on some treasure and take it home. The catch? We could only spend $5 a piece. 
So here is a photo of all the loot we purchased after talking a walk around the main tent.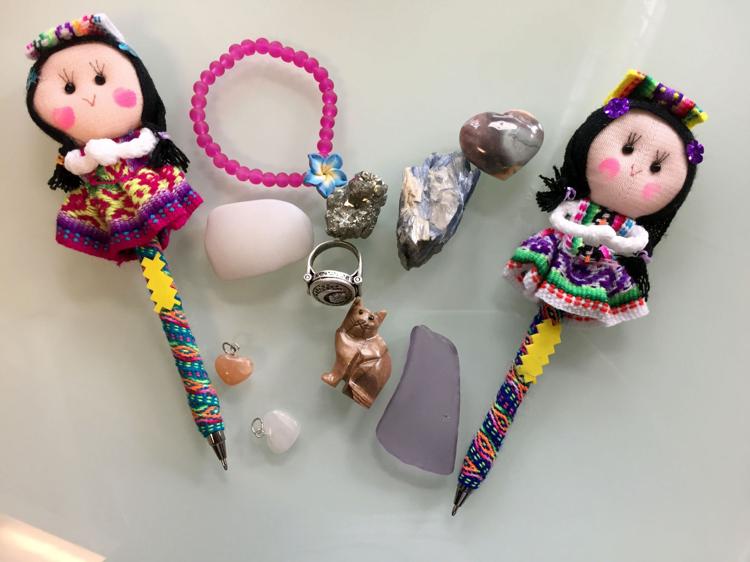 Johanna's items: One doll pen, $1 (or one doll hair 😂 ), bracelet, $1, and a large heart rock, $3.
Alicia's items: One witchy ring, $5, and two small heart pendants, $1. We were over budget on this, it was too hard to choose.
Angela's items: One doll pen, $1, a piece of pyrite, $2, and a pice of kyanite, $2.
Samantha's items: One small cat rock figurine, $3, and two pieces of antique glass, $2.  
All in all we had a great time. There was a large number of cheap things to choose from. However, if you're looking for more knickknacks and less minerals, see how our Tucson.com friends did at the Kino showcase here.
Until next time, gem show!