Tucson is, unfortunately, a car-dependent town. Despite the ongoing efforts of cyclists, Move Tucson and SunTran, our city streets were built for cars more than pedestrians or bikes. During the pandemic, it felt even more so: when I wasn't in my house, I was in my car, with brief intermissions at grocery stores.
So, what happens when we go out? I often see bar parking lots packed with cars at 8 p.m. on the weekend, and become seriously concerned about how everyone is getting home. Let me hash out the choices: find a DD, pay for ride shares for the entire night — or for part, then leave your car in an anonymous lot overnight. None of these options strike me as appealing as using public transit.
SunTran has waived fares through the end of the calendar year. This means SunLink, the streetcar that connects Mercado San Agustin and the University of Arizona with downtown, is free, along with the rest of their transit options. While I am fortunate enough to be able to walk to a streetcar stop, you can also carpool a rideshare or take a bus or bike to the tram line.
For your convenience and pleasure, here is a sample itinerary you can model your carless night out around. 
Happy Hour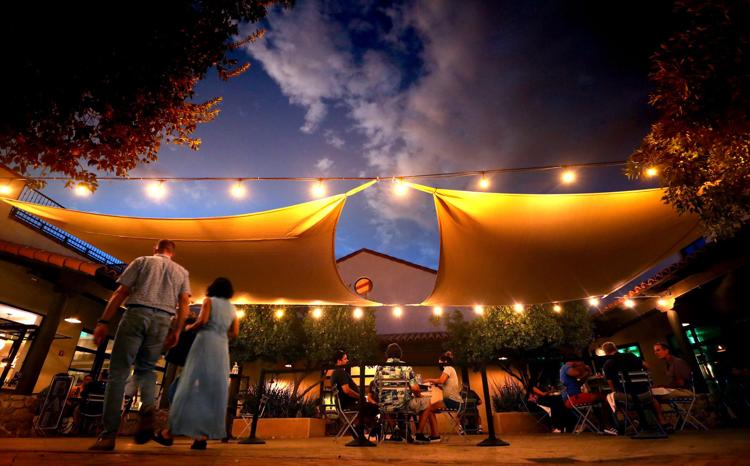 While their dinner menu can feel a bit out-of-reach for a casual weekend outing, Agustin Kitchen's happy hour (from 3-5 p.m.) offers all your favorite appetizers, along with $6 cocktails. My picks: mussels for $11 and garlic herb frites for $4 — or a burrata for $12.
The happy hour at Mr. Head's was my find of the trip. Well drinks are $3, and their somewhat scene-y vibe is tampered WAY down at 6 p.m. on a summertime Monday. Two small groups of hipsters sipped on cheap booze under mesquite trees and laughed together, and I felt grateful for the intimate, bohemian scrappiness of a Tucson summer.
Sure, their house tequila is definitely the type you'll be feeling tomorrow and their lime slices have been sitting around until the edges get a little brown. Who cares when it's $3 and you can relive the punk singles you forgot you loved in high school?
Dinner
Fourth Ave. offers a wide variety of dinner options, so take the pros and cons with your mood.
If you're fueling up for a night out, The Boxyard, 238 N. Fourth Ave., offers tasty comfort classics for around $10. You might be missing vegetable matter, but there's no better prophylactic for a hangover than a bacon-wrapped burrito from Percheron or rich chicken tikka masala from Spice Box. 
The BC Cafe and Cocktails is the food court's quiet stunner with refreshing, original cocktails like The Tommy, which is a citrusy spin on St. Germain elderflower liqueur.
The Boxyard is definitely the pick for bringing a disparate group together at the last minute — everyone can find something they like. Get there early and snag a seat on their rooftop patio.
Lemongrass, 344 N. Fourth Ave., is more of a lowkey date night spot, where you can get well-rounded curries on paper plates and heartfelt service from the owner. The vibe is more wholesome empty-nesters than a pit stop on a wild night.
Ermanos and Boca Tacos both offer a fun atmosphere that bridges somewhat upscale cuisine and a well-stocked bar. You'll pay a little more for that perfect balance, and prime location.
Drinks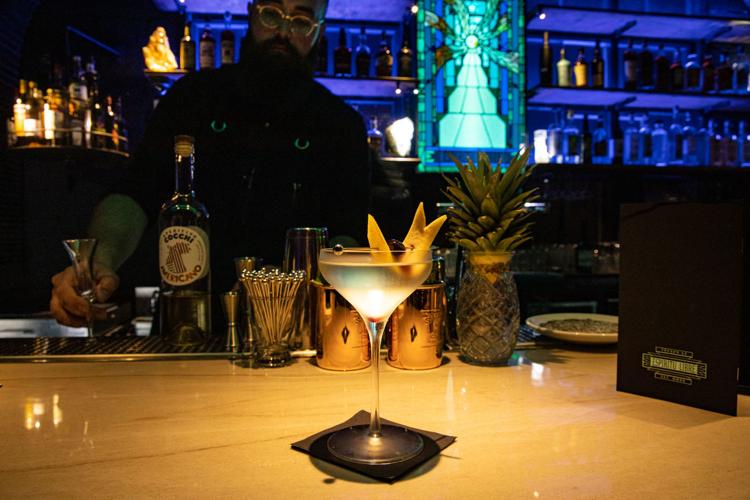 Downtown: Everyone has their favorite bar downtown. Mine is Tough Luck Club in the basement of Reilly's Craft Pizza, 101 E. Pennington St. This decision was not made with critical thinking as much as an imprinting at a young age.
It might not be good for dancing and could be more expensive than your favorite neighborhood dive bar, but their cocktails are inventive and the relaxed vibe sets a night off on the right note. I always have a good time with loved ones here.
If you're disillusioned with my favoritism, Ermanos' speakeasy bar Portal Cocktails is intriguing . . . maybe next time!
Late Night Munchies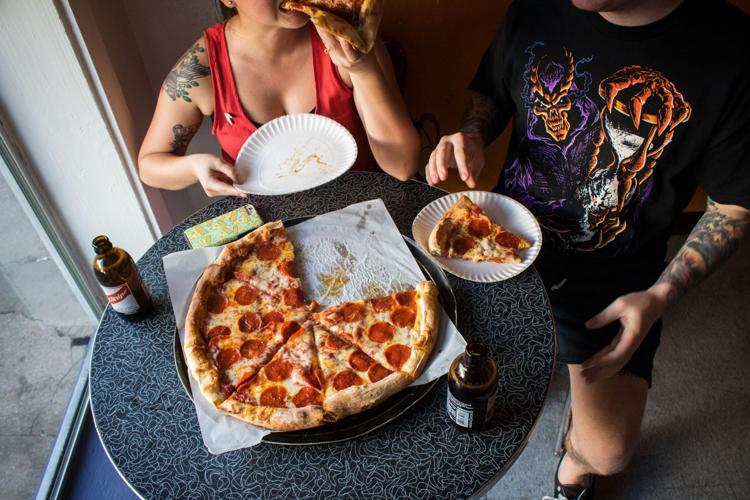 Until the UA students come back, you might be hard-pressed to find late-night dining options, even downtown. These are the options we managed to round up that are open until — almost — midnight.
If I'm missing out on one of your favorite downtown joints, please let me know! I love receiving emails at elueders@tucson.com or DMs @elliceeats on Instagram.