To celebrate Tucson this holiday season, our food writer is putting the spotlight on La Doce. Follow along as we eat tacos and soak up the atmosphere at 12 different joints along iconic South 12th Avenue. Share your favorite taco memories with us on Facebook, Instagram or elueders@tucson.com.
---
You won't be able to see Tacos El Cuate de Obregon from the road. Their parking lot will be full and it protects the sheltered seating area from the busy street.
People come to El Cuate on a Sunday morning like church (or right after): a woman wearing a cream-colored blouse with satin leopard spots embraces the waitress. This is one of the first crisp weekends of the winter and in the shade a slight chill feels like a blessing.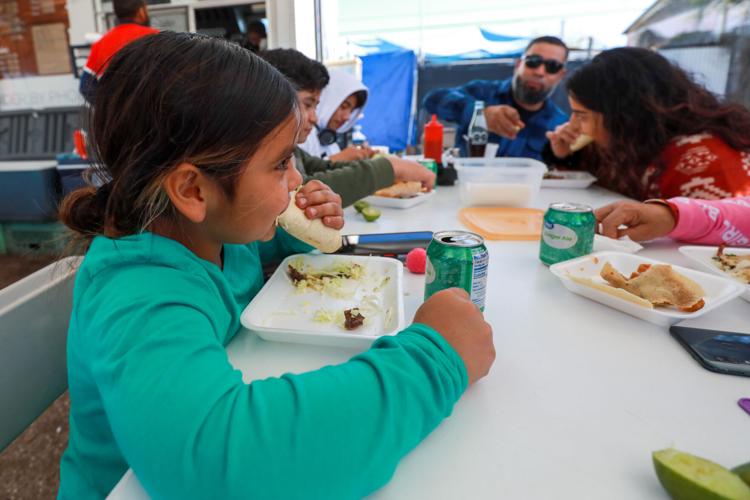 A waitress is wearing a quilted puffy coat. Men sit at tables by themselves, wearing collared shirts and baseball caps. When they leave, they're replaced by families. Elementary-aged girls sit pensively, staring at where the food comes out, glass Coke bottles at their eye level, towering over their small frames.
The cabeza taco comes out on a corn tortilla; the ribeye taco on flour.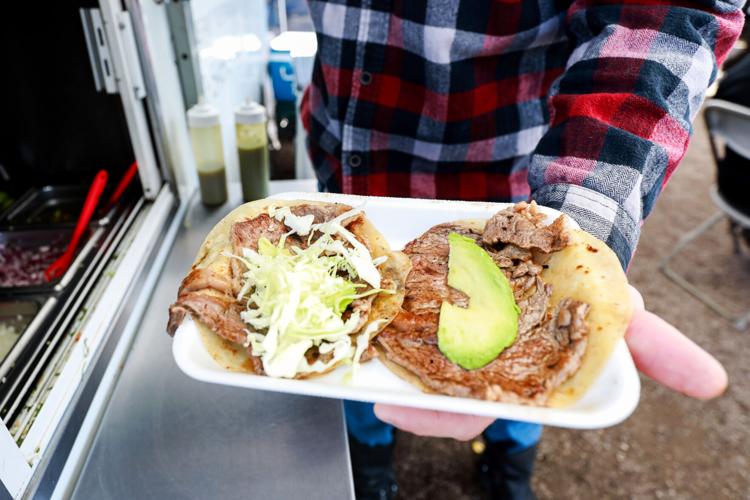 The steak has been pounded thin but has not entirely been exorcized of its tougher sinews. Working through the meat, chewing, allows the fattiness and seasoning of the meat to gestate. Put the green salsa on it, from a ketchup-and-mustard squirt bottle. It will compliment the dollop of avocado and add sharpness to the bountiful layers of fat in the steak.
The cabeza meat is more tender and less layered in flavor. It's a perfect medium for the generous salad bar: cabbage and a jalapeño-forward pico de gallo.
By noon, families will be waiting for a table to open. They move from the sunny parking lot to a shady spot near a fence, like waiting for communion.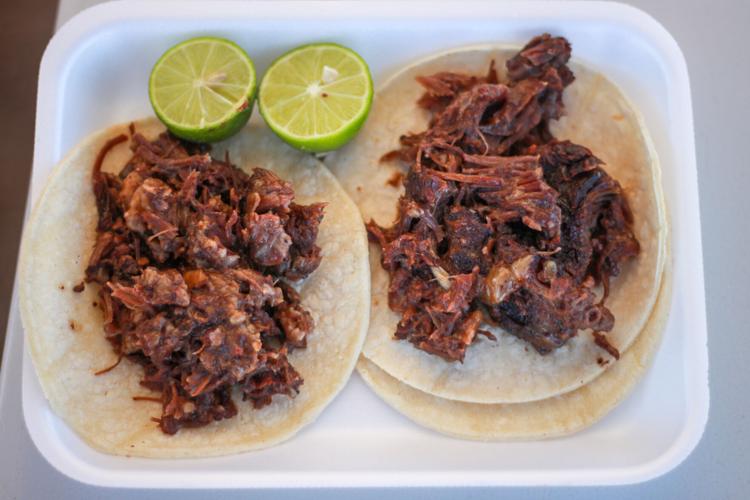 ---
Tacos El Cuate de Obregon
Open 7 a.m. to 2 p.m daily
The ribeye taco costs $5. The cabeza costs $3. Cash only.