Time for a cookie run! Nestlé chocolate has its own cookie shop, and it just opened its second Arizona location in downtown Tucson last week. The new Nestlé Toll House Cafe went into the old Bernardo's Mexican food at 17 N. Stone Ave., between Congress and Pennington. 
The little shop is fashioned after one of those mall cookie shops, with more than a dozen types of cookies including snickerdoodles, cookie cake slices, cookie sandwiches filled with frosting and more. The shop also sells iced and hot coffee drinks, Dreyer's ice cream and various shakes and smoothies.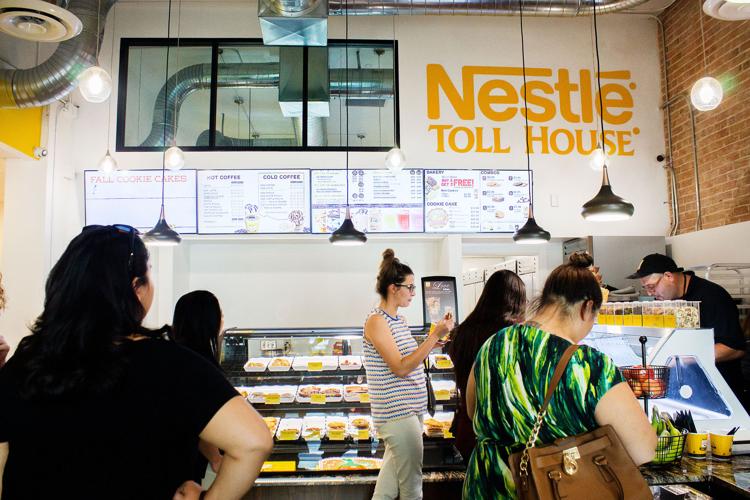 Nestlé Toll House also has several (cheap) combos, including two cookies and any drink for $2.89. The store also does specialized cookie sheet cakes to order.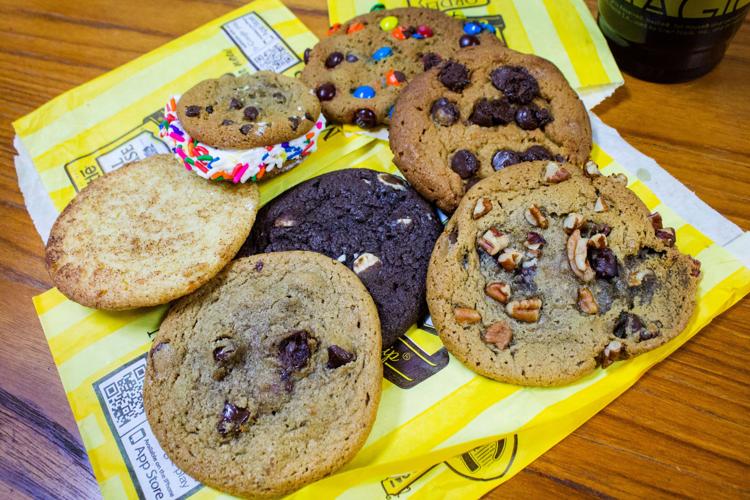 The store is right by This is Tucson's office downtown, so we popped over today for a 3 o'clock sugar boost. Initial reactions were mixed, but the general consensus was that the cookies tasted like something you'd bake at home with store-bought dough. Except, someone else baked it for you ... 🍪😀👌
Nestlé Toll House Cafe is open 7 a.m. to 4 p.m. Mondays through Fridays, and 8 a.m. to 2 p.m. Saturdays. 520-400-3393.