There are bigger things going on in the world, so let's cut to the chase. Your insides feel like they're growing a colony of mail-order sea monkeys right now, and the only thing that can fix it is food or alcohol. 
We know you're not cooking, so here's a list of some yummy comfort foods around Tucson. Remember, self-imposed dietary restrictions don't matter when you're choosing the president of the United States. So go easy on yourself and eat some enchiladas. That's what they're there for!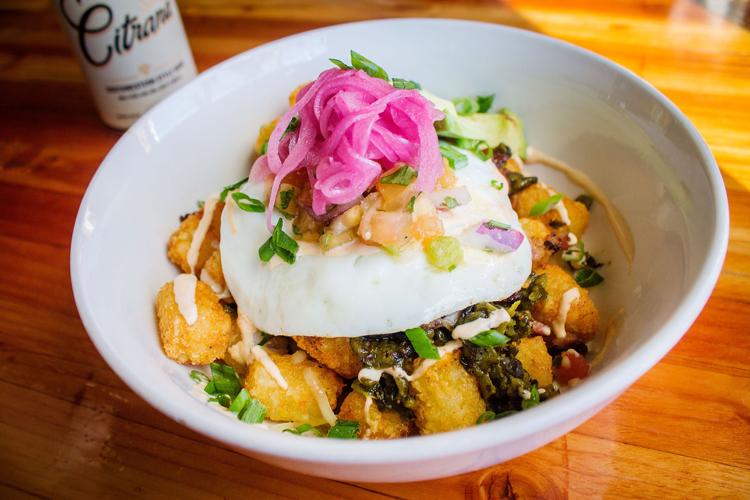 Breakfast tots at TallBoys: For months these tots were without a home. But now you can find them on the deserty patio at LaCo, formerly La Cocina. Perfectly fried tots are smothered with a creamy chipotle sauce, bacon, pesto and a runny egg on top. It'll take you down for awhile, but it's worth it. website: lacotucson.com / address: 201 N. Court Ave
Caldo de queso at El Indio: Whoever gave Sonoran food a bad rap obviously hasn't tried our famous cheese and potato soup, which you can find on menus across town but none as good as El Indio. What else can I say? Get some tortillas and go to town! / website: facebook.com/El-Indio-Restaurant-Tucson-Az / address: 3355 S. Sixth Ave.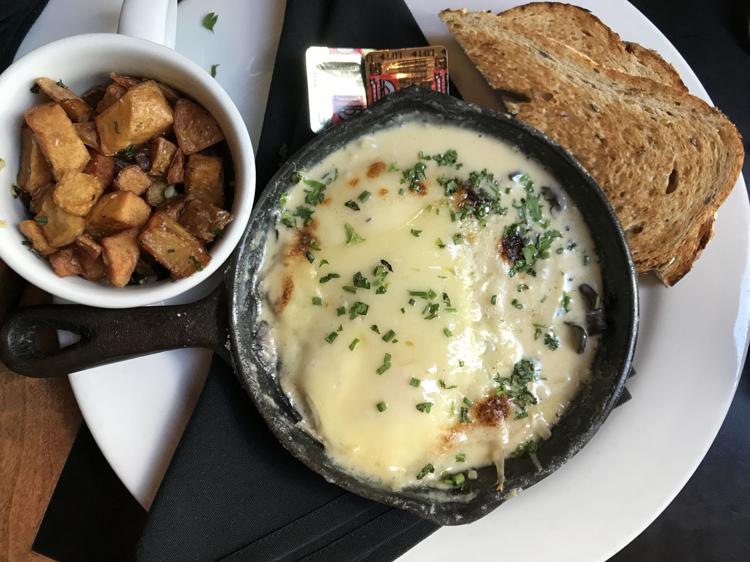 Cast iron baked eggs at The Cup Cafe: Once you've had this bubbly skillet with melted Gruyere, diced ham and leeks, you'll never be able to order anything else. And they're just as good on the open patio of the Hotel Congress, where The Cup has been serving since October. / website: hotelcongress.com / address: 311 Congress St.
Queso fundido at BK Tacos: This iconic taqueria has my favorite melted cheesy plate in town. You can add chiles, chorizo, mushrooms, etc. as well as all the salsas from the bar. Mmmm, queso. / website: bktacos.com / addresses: 2680 N. First Ave. and 1212, 5118 S. 12th Ave.
Enchilada combo platter at Rosa's Mexican Food: Everyone has their favorite, but this is mine. The beans are silken fat goodness, and the enchiladas are covered with this perfect gooey layer of cheese that's been crisped on the top. The avocado enchiladas are also fantastic, but I usually opt for the variety of having chicken, sour cream and cheese. Now open for dine-in. / website: facebook.com/Rosas-Mexican-Food / address: 1750 E. Fort Lowell Road
Lasagna at Roma Imports: This Italian deli keeps meat lasagnas in its freezer section. Super cheesy and rich, they're worlds better than the stuff you get at Safeway. / website: romaimports.com / address: 627 S. Vine Ave.
Hunter's stew at Polish Cottage: I can't think of anything more comforting than a hearty plate of stewed cabbage topped with a giant sausage. Also, they have potato pancakes ... / website: polishcottageaz.com / address: 4520 E. Broadway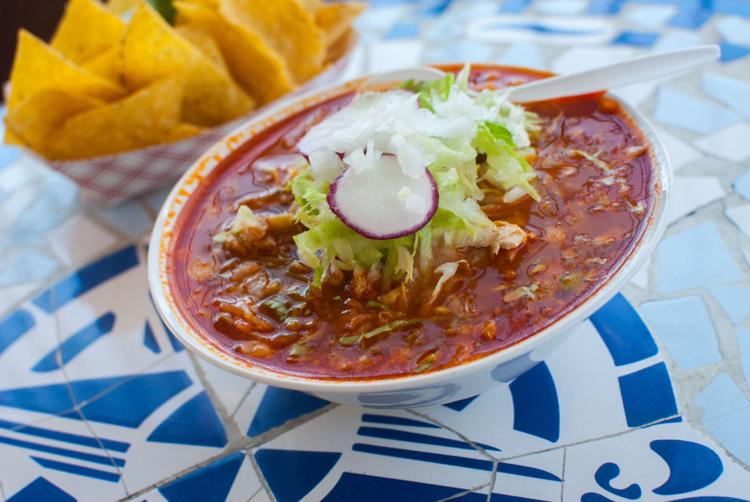 Posole from Birrieria Guadalajara: There's no contest. This homey southside shop makes the best Mexican soups in town, and even though they make a mean bowl of menudo, most people get the spicy posole. It's just so good, there's no other way to describe it. The porky chile broth makes this the best pick-me-up in the world. / website: facebook.com/pages/Birrieria-Guadalajara / address: 304 E. 22nd St.