When I was a freelance writer, I would often be on a very strict food budget, with no room to dine out. I survived almost exclusively on soft-boiled eggs and meal prepping huge batches of recipes like Basically's black bean soup and the one on the back of Bob's Red Mill steel cut oats. When I was exhausted, I would indulge with the cheapest and most convenient fast food available. Now I am lucky enough to try out new restaurants and hidden gems for my job. 
My intention behind this list was to share some of my favorite foods in Tucson with you that won't break the bank. These are not necessarily restaurants with menus featuring plenty of family-friendly options under $8 a pop — though I plan to write that soon. Instead, this list features some of my favorite cheap eats with a few tidbits I've learned over years of being on a strict food budget.
If you have a local place you like to go to feed the family on < $8 a head, please reach out by email at elueders@tucson.com or @elliceeats on Instagram. I'd love to hear from you.
Pappoule's Avgolemono
Soups can be more affordable items on a menu, and then leave you feeling hungry. This is not the case at Pappoule's. Their egg-lemon chicken soup is probably one of my all-time favorite comfort foods. The egg, combined with the starch from rice cooked tender, creates a unique, addicting creaminess to the broth. The lemon adds a hint of citrus to cut the mild richness of the soup. The chicken adds texture and protein to the dish, but it isn't the star. Like most good soups, it's the gestalt of the dish more than any one part.
Location: In the Foothills Mall, 7475 N. La Cholla Blvd.
Hours: Monday-Thursday, 11 a.m. to 8 p.m. | Friday-Saturday, 11 a.m. to 9 p.m. | Closed Sunday
Price: The cup is $5, the bowl is $6. Get the bowl.
Pro tip: If you're craving gyros instead, try Nur Market's for just $4.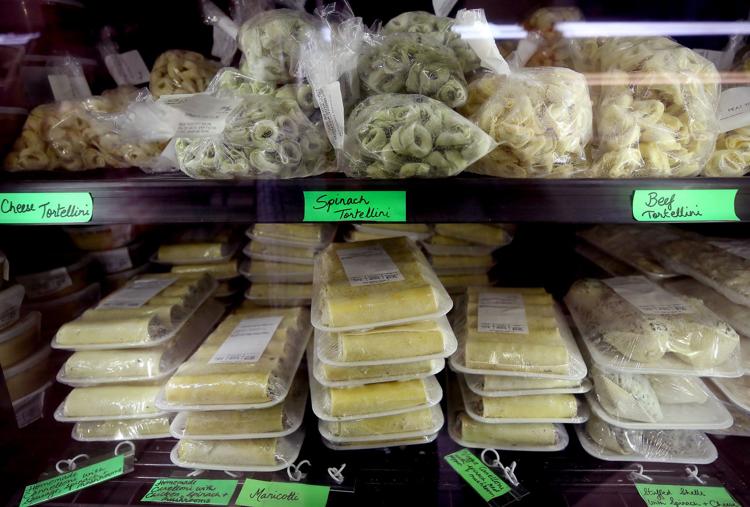 Roma Imports' caprese sandwich
Sometimes you don't come up with what you want to eat until you're already hungry, feeling at a loss and irritated. When I get myself in that uncomfortable position, I always feel a swell of relief when I remember that Roma Imports is only a few minutes' drive away. The dangerous thing here is to let yourself get too distracted by the desserts, deli case, frozen section or elaborate dried pasta selection and break your budget. Do as I say, not as I do, and make a list of what you want or need before opening the door into their minefield of temptation.
Location: 627 S. Vine Ave.
Hours: Monday-Saturday, 10 a.m. to 5 p.m. | Closed Sunday
Price: $7.99
Pro tip: If you frequently cook with olive oil, don't buy it anywhere else. You can get bulk, high-quality imported olive oils here, by the gallon, for half of what it costs per ounce in supermarkets. And, if you're willing to turn on the oven or boil some raviolis, their frozen prepared foods will feed your family for a few dollars a head.
Burritos from Tortilleria de Don Juan
This is one of my favorite finds from reporting thus far. I came across their lunch counter while reporting on every tortilleria de harina in Tucson, and have since been a changed woman. Don Juan's competitive edge comes from the fact that both the tortillas and the meat are sourced fresh on site. 
While many menu items are delicious, and under $8, my favorite is the bisteca de ranchera burrito trio: two meat burritos the size of a small hand, with a mild bean burrito and a hot pepper as palate cleansers. Alternatively, you'll see them preparing different meat fillings behind the counter. Ask for whatever they're currently working on. 
Location: 1924 S. 4th Ave.
Hours: While the tortilleria is open from 7 a.m. to 8 p.m. daily, the grill is open from 6:30 a.m. to 3 p.m. daily.
Price: $3.50 for the machaca burrito deal, $4.50 for any other filling
Pro tip: Only available until 4 p.m., grab them on your lunch break. If you come late, you might be lucky enough to find a few plastic bags full of overstocked burrito trios at the cash register, but why risk it?
Small Brazilian A

çaí

Bowl from Berry Divine
Developing an açaí bowl habit can be dangerous to a budget, but if you're looking for a healthy, refreshing change of pace, it's a great treat. Although I usually make my smoothie bowls at home (tips to come), I like Berry Divine's. Their small bowl is the only açaí bowl in town that's $8 — most cost more than that — but, truthfully, Goodness Fresh's full-size bowl might be a better deal at $8.50 for a larger portion size.
Location: 1927 E. Speedway
Hours: Monday-Thursday, 8 a.m. to 9 p.m. | Friday-Sunday, 7:30 a.m. to 10 p.m.
Price: $8 for small
Pro tips: If you want to make your own açaí bowls at home, you can find funky toppings like goji berries, cacao nibs, chia or flax seeds, bee pollen, shredded coconut and more in the bulk section of Natural Grocers. The seeds are an especially good deal, for a dollar and change compared to brand-name purveyors that sell the same product for closer to $10. 
Cutting your own pineapple, then freezing it, will save you tons, while berries are often cheaper to buy pre-frozen. I am obsessed with the antioxidant mix at Target, but so are all the college students who live near El Con Mall. It's worth the trip to the Targets on Oracle or the east side to guarantee that it'll be in stock.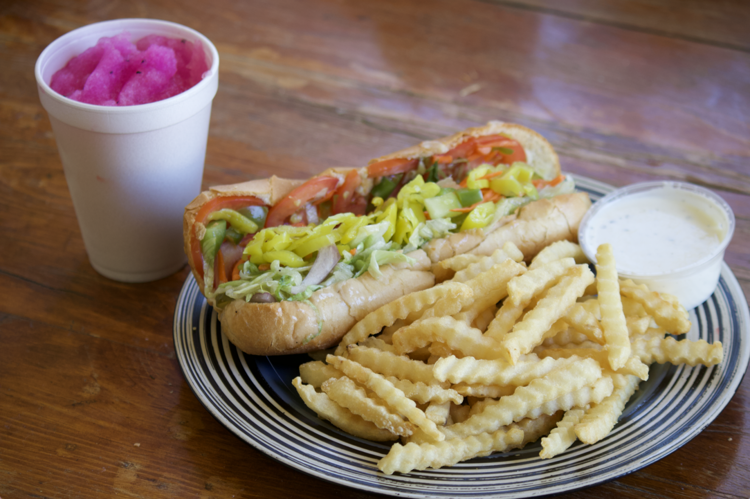 Subs from Slice and Ice
Ed Irving, co-founder of Eegee's, opened Slice and Ice last year to return to Eegee's original recipes. The smaller scale (only one location) allows these heroes to be even fresher and more delicious than those at the beloved chain. Four $7 subs and an order of their large fries will run you less than $8 a person, and has long been a go-to for my family.
Location: 1905 W. Grant Road
Hours: 10 a.m. to 10 p.m. daily
Price: $6.99 is the standard price for a sandwich, while the shareable large order of fries is $3.50.
Pro tips: While Slice and Ice's pizzas are an even better deal at $8 for a whole pie, I'd stick with the true stars of the menu: the subs.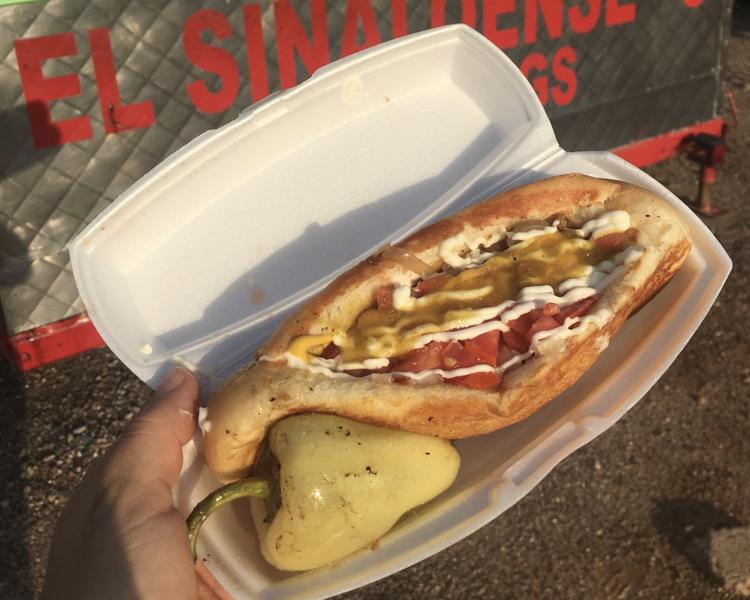 Sonoran dogs!
My favorites are the dog at Hot Dogs y Tacos El Manantial on 36th Street and Park Avenue, or Aqui con El Nene's Hot Dog Chipilon, with cheese melted onto the bun. At the latter, make sure you take advantage of their legendary condiment bar. Once, while waiting for my dogo at El Sinaloense, I saw a dad pick up four hot dogs for what I presumed was his family's dinner. What a treat! And it'll run you less than $15 total.
Pro tip: While prices, locations and hours can vary, I started compiling a list of all the Sonoran dogs in Tucson with the central/midtown neighborhood. Try them all and let me know which is your favorite!