Did you miss the octopus balls last time? Here's a handy dandy list of every food vendor at the 2017 Tucson Meet Yourself, which hits downtown Oct. 13 through 15. (More info here.) 
This year, make sure to hit up new vendors like Patricia's Cuban Cuisine, which is making the iconic Ropa Vieja meat dish as well as those addictive polvorones shortbread cookies. Sons of Italy will also make a comeback after a decade with its meatball subs, canolis and more. Lastly, check out the Hungry Kepuha, which started as a food truck and is making its TMY debut this year: It's plate lunch, done Guam-style ...
So without further ado, let's get to eating ourselves! 
World street snacks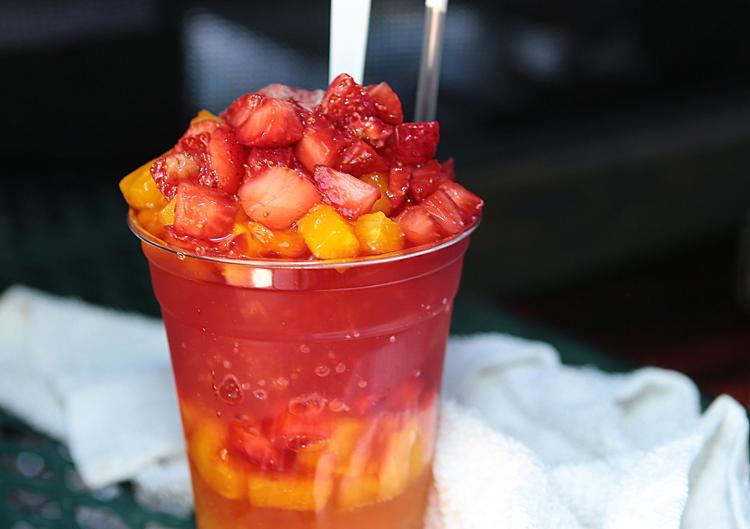 • Sonoran Sno Cones: Raspados at booth E20
• RaFrescas: Raspados and refrescos at booth J4
• The Corn Roasters at booth J30
• Frost Gelato Shoppe at booth J31
• KoolTwists: soft serve ice cream at booths J40-41
• Hawaiian Shave Ice at booths J42-43
• J's Kettle Corn at booth J46
• Just Churros at booth C2
• Fruitshack Smoothies at booth C4
• Lil' Orbits: donuts at booths E40-41
Native American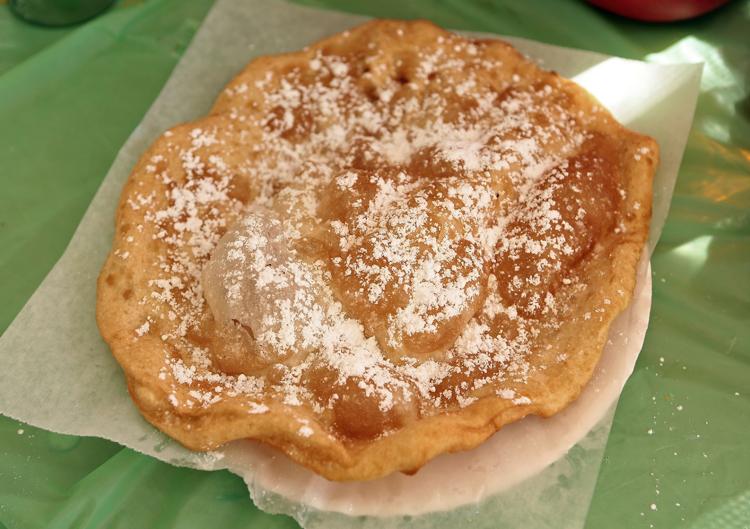 • The O'odham Ladies: Tohono O'Odham cuisine at booth J28
• Café Santa Rosa: Tohono O'Odham cuisine at booth E14
• Yoeme Barrio Libre: Yaqui cuisine at booths J7-8
• San Ignacio Yaqui Council at booth C3
Regional American food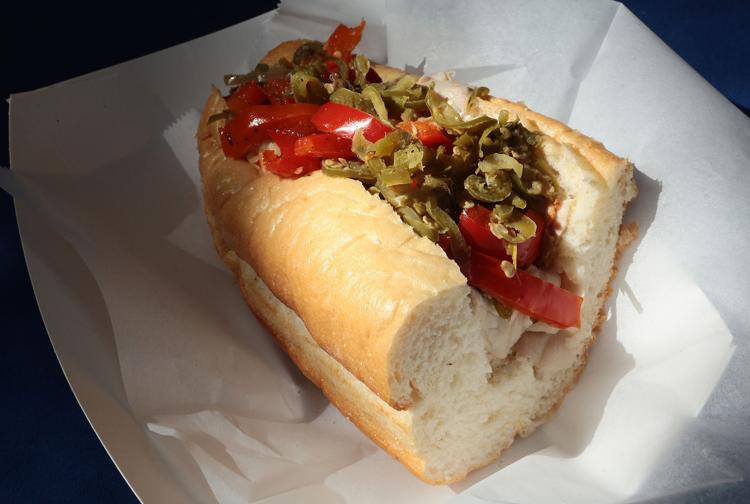 • Frankie's South Philly Cheesesteaks at booth J20
• Southwestern Smoke BBQ at booths J18-19
• Brushfire BBQ at booths J34-35
• Tucson Invitational Games: ballpark foods at booths J44-45
• The Tri-Tip Guy at booth E38
African American/Soul Food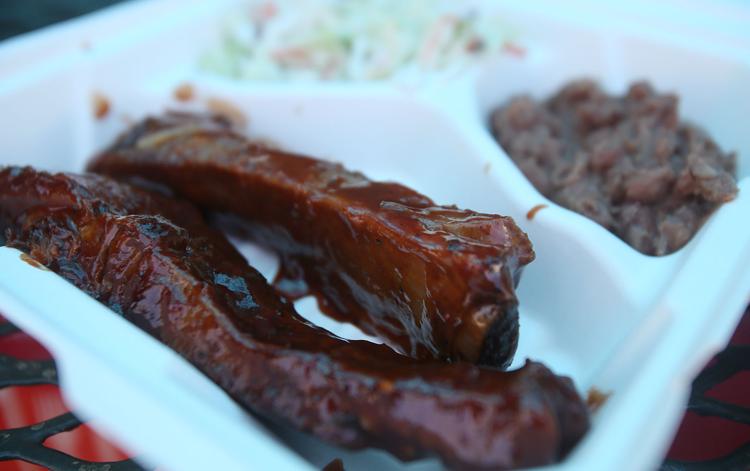 • Gethsemane Cogic Women at booth E33
• Mama Carey's Catering at booth J27
Mexican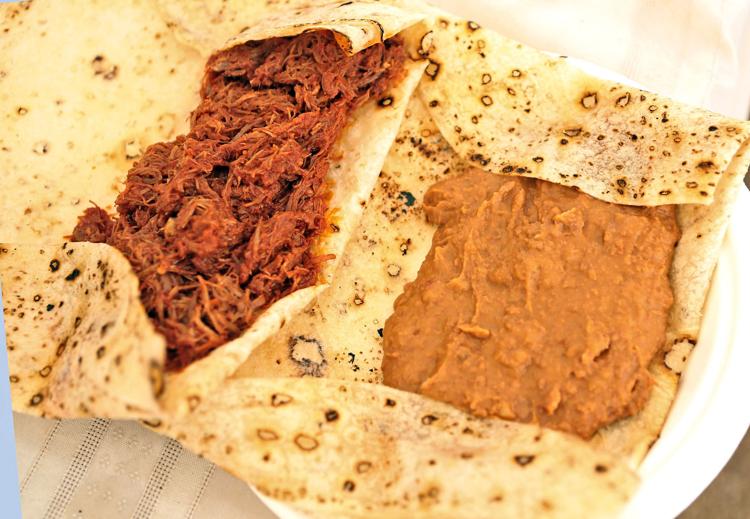 • Matilde's Sonoran Kitchen at booth J29
• El Taco Rustico at booths J10-11
• Los Chiquilines: aguas frescas at booths E46-47
• El Guero Canelo at booth C1
• Santa Cruz Church/Little Mexico at booth E5-6
Latin American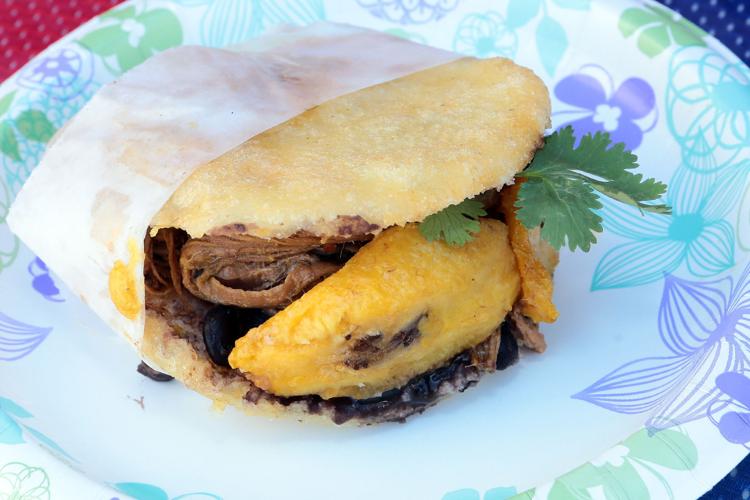 • Ricuras de Venezuela at booths J36-37
• Nicaragua in Tucson at booth J32
• Inca's Peruvian at booth E21
• Don Pedro's Peruvian Bistro at booths J38-39
• Club Costa Rica at booths E7-8
• Club Colombia at booths E15-16
Caribbean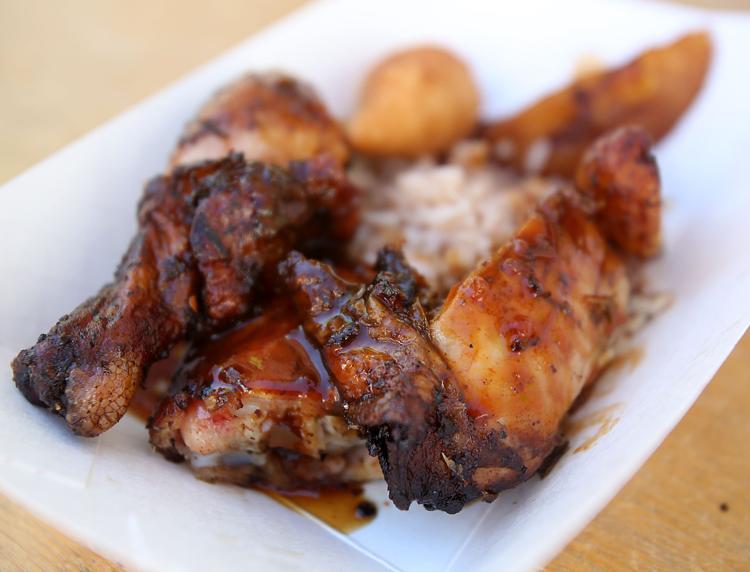 • CeeDee's Jamaican at booths E1-2
• Patricia's Cuban Kitchen at booth J3
• D's Island Grill: Jamaican food at booth J9
• Safe Mission: Jamaican food at booth J33
• Caribbean Soul Cuisine: Virgin Islands food at booth E22
Asian and Pacific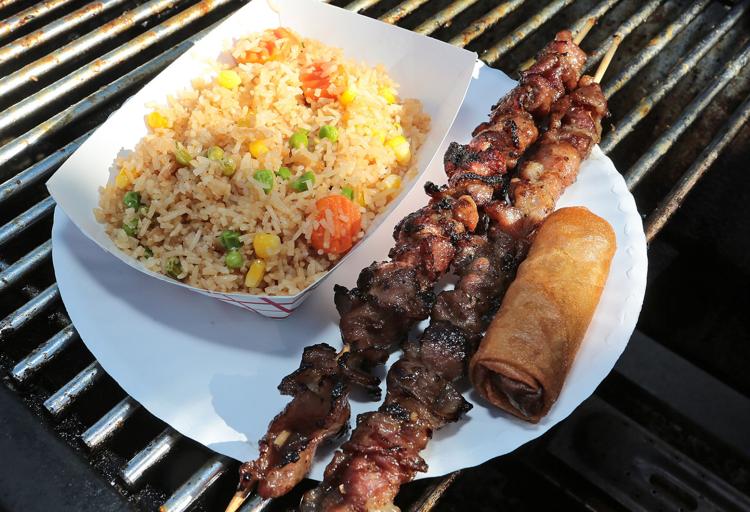 • Vietnamese Students Association at booths E29-30
• Vietnamese Alliance at booths J24-25
• Thai Tucson at booth E24
• Thri Ratana Buddhist Temple at booths J12-13
• Wat Buddhametta: Thai food at booths E9-10
• Laos Academic Organization at booths E25-26
• Filipino American Students Association at booth J26
• Filipino American Sampaguita at booths E31-32
• Takoyaki Balls: Japanese octopus dumplings and Tonkotsu Ramen at booth E23
• Hungry Kepuha: food from Guam at booth E37
• Tucson Chinese Christian Church at booth E34
• New Delhi Palace: Indian food at booths E44-45
• Saffron Indian Bistro at booths J5-6
European / Eurasian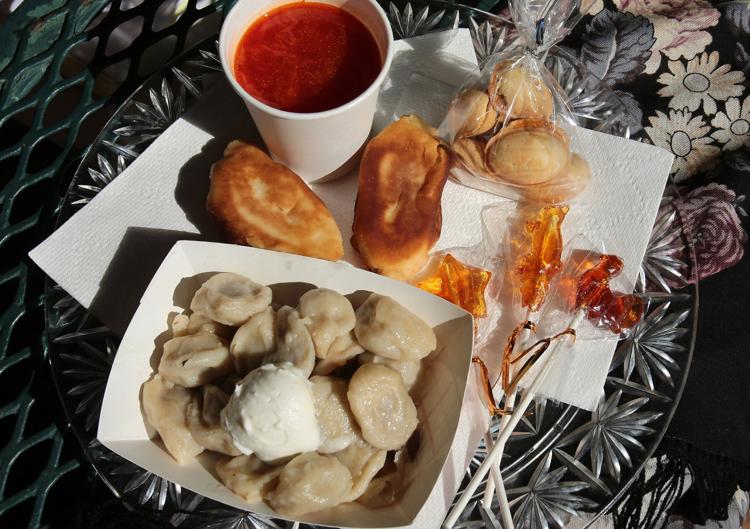 • Kalina Russian Cuisine at booth E43
• AHEPA/Daughters of Penelope: Greek food at booths E3-4
• Lajkonik: Polish food at booths E27-28
• Bosnian Grill at booth E42
• Old World Food Market: cuisines of Ukraine and Belarus at booths J21-22
• Café Francais: French food at booth E35
• Order Sons of Italy at booth E36
Middle Eastern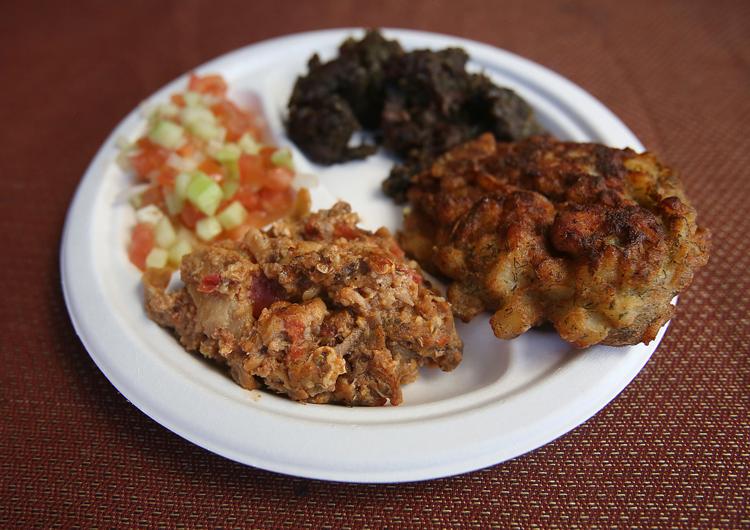 • Iranian Students Cultural Association at booths J 1-2
• Anatolia Cultural Group: Turkish food at booths E11-13