Tucson's biggest food trend of 2018 isn't a restaurant. It's the rise of multi-purpose food halls with an assortment of casual food stalls, retail and even live entertainment.
This idea isn't anything new – in fact it owes a lot to the mall court – but these boozed-up adult playgrounds are putting a fresh face on contemporary dining. The concepts coming to town are modeled after famous markets like Pike Place Market in Seattle or the Ferry Building in San Francisco's Embarcadero District. People gravitate to them because the markets offer inexpensive food and a community feel that only comes with a large gathering place. 
" ... This type of concept is popping up and becoming a trendy thing," says Guillermo Gallegos of American Eat Co., which is expected to open early next month on South Fourth Avenue. "People love to eat, they prefer the options, and they love to be around other people."
It's definitely a win-win situation, but a great idea never goes unnoticed. Here are five different concepts in the works that are all clustered around downtown Tucson and its surrounding neighborhoods. Most of them are expected to open this year ...
American Eat Company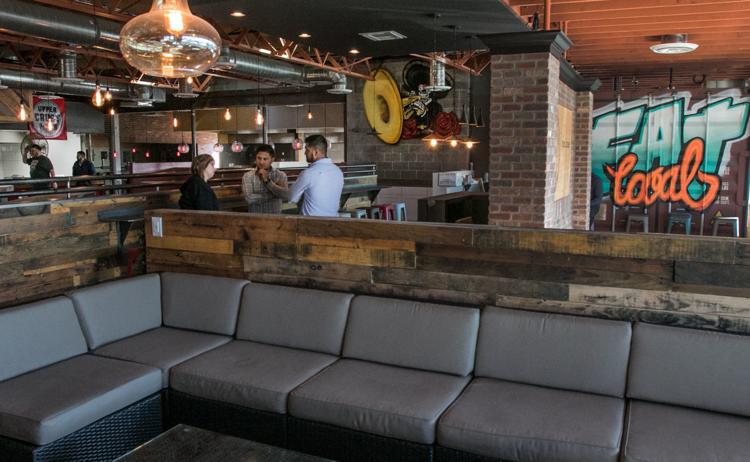 Leading up Tucson's new crop of food halls, American Eat Company is an 8,000-square foot concept on South Fourth Avenue in the former home of a traditional Mexican carniceria. The plush space will have eight different restaurant concepts including a poke bowl stall Dumb Fish, a second location for Upper Crust Pizza and Greek staples from the popular Opa restaurant on Campbell. 
The concept is owned by two local business partners who specialize in redeveloping distressed buildings on Tucson's south side. They are paying homage to the original American Meat Co. building by including a traditional carniceria Dos Amigos, as well as a separate stall serving Chicano comfort food like patty tacos. "It was important for us to consider the community and the neighborhood that we're in," Gallegos said. 
Grand opening date: the week of April 2
The Boxyard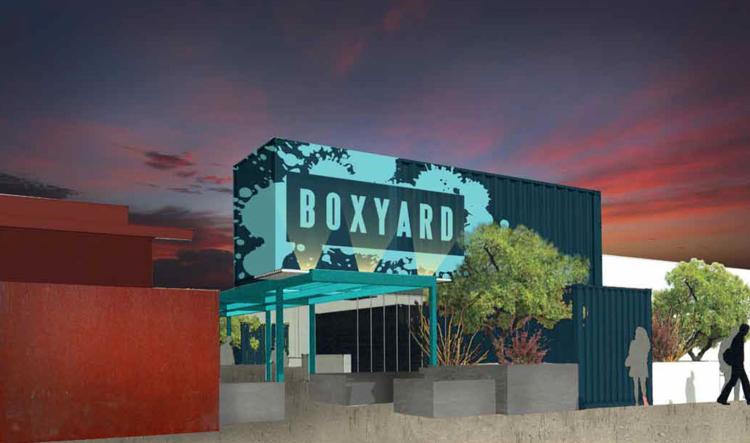 The Boxyard will be an outdoor plaza with four restaurant concepts and two bars that are built into re-purposed shipping containers. You may have seen the empty space on Fourth Avenue near the Goodwill building. Permitting and construction issues have been holding it up for months, says co-owner Kyle Knutson. 
Knutson isn't ready to reveal his tenants quite yet, but he says they'll be a mixture of existing restaurant concepts and newbies serving "lighter fare, fresh salads and fresh juices," etc. (He's also reached out to food trucks in the area.) Each boxcar has its own cooking and prep space, and will tailor its menu to include late-night happy hours for Fourth Avenue revelers. The space will serve beer, wine and cocktails, and have live entertainment. 
Projected opening date: mid-summer 2018
City Park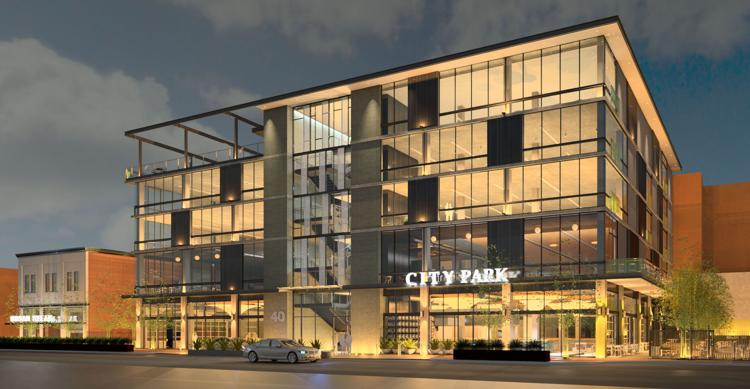 Construction is already underway for downtown Tucson's City Park megaplex. This five-story building will serve as an office for Hexagon Mining. But on the bottom floor, there will be a 14-vendor food hall open to the public. The second floor will feature a bowling alley as well as a bar, says developer Don Bourn. There will also be a rooftop deck on the fifth floor that's open to the public. 
Bourn says his plan has been in the works for 20 years, and has been modeled after successful food halls across the country. His food lineup consists of local established restaurateurs that are already well-known in the Tucson food scene. "It'll be larger sit-down restaurants that we can give them an opportunity to have a smaller quick serve," he said. The area will definitely be busy during lunch, but Bourn wants City Park to have a strong evening and weekend presence as well. 
Projected opening date: Fall 2018
MSA Annex
267 S. Avenida del Convento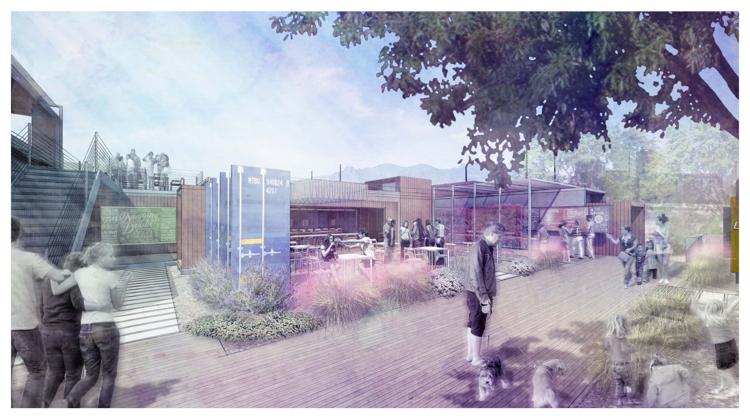 The Mercado San Agustin was actually Tucson's first food hall, and now it's expanding to the vacant lot east of the complex. The new Mercado Annex will feature a mixture of retail and restaurant vendors, including Isabella's Ice Cream and a veggie burger joint called Beaut Burger. Also look for the first coffee shop by local roaster Hermosa Coffee, as well as a beer and wine garden called Westbound, which is owned by Tap + Bottle. 
The retail businesses will sell everything from bikes to vintage clothing and furniture. "We wanted a more diverse experience, where people have the ability to spend a day and shop and eat," says executive director Kira Dixon-Weinstein. Although the date has been moved back due to delays in construction, expect the entire thing to be open by mid-May. 
Projected opening date: May 2018
Ronstadt Center redevelopment project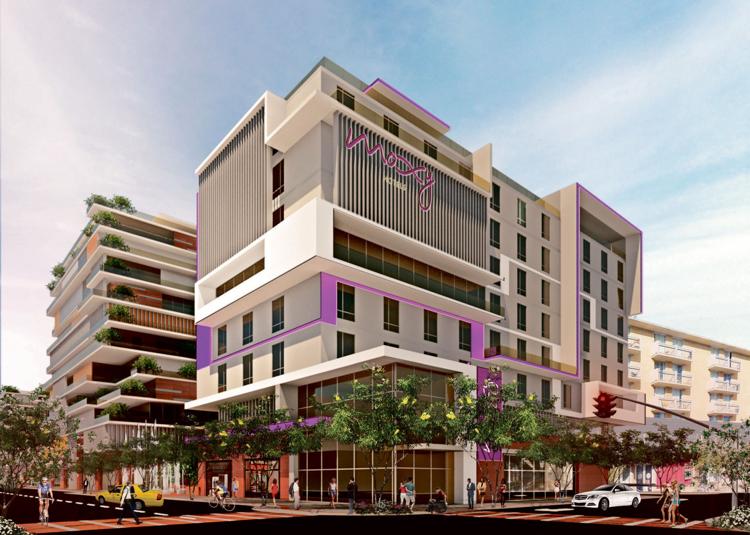 The Arizona Daily Star reported back in 2015 that Peach Properties had won the contract to redevelop downtown's Ronstadt Transit Center. Part of the nearly five-acre piece of land includes a permanent farmer's market style food hall on a strip of Arizona Avenue that goes from Congress to Toole Avenue. 
Developer Ron Schwabe says that the market area will feature 72 different stalls that'll give "the usual suspects" a chance to set up shop selling heirloom produce, local wine, artisan crafts and more. It'll be an inexpensive place for travelers to grab a bite to eat, rather than going to a restaurant, Schwabe says. This idea will take several years to carry out, and Schwabe says the first step is relocating the current Ronstadt Transit Center, which will begin in the next nine to ten months.  
Projected opening date: Unknown