Add this to your raspados rotation! Halo Halo is a shaved ice dessert from the Philippines, and it's recently hit the mean streets of Tucson.
You can find it at Nick's Sari-Sari Store, a Filipino market and cafe that just relocated a few blocks away from Davis-Monthan Air Force Base. When owners Nicolas and Maria Helen V. Subang moved into the former Driftwood Pub last month, they added a small cafe that serves Filipino classics like lumpia rolls and pork adobo. (FYI: You've gotta try the sisig, an appetizer dish of crispy sour pork parts. Yum!)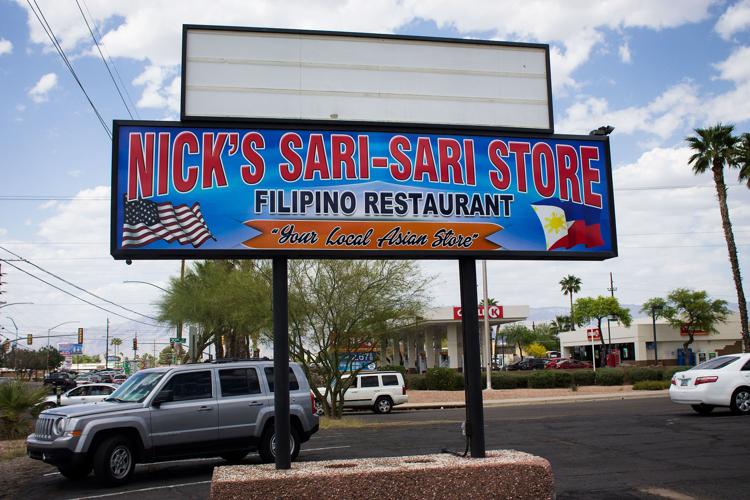 But their most popular seller is actually an icy parfait. On a recent afternoon visit, everyone seemed to have one. Halo Halo means "mix-mix" in the local Tagalog language. The cup is first filled with a saucy layer of preserved fruit chunks like pineapples, cantaloupe, watermelon and more. (I even tasted a little sweet bean in there.)
The next layer is finely shaved ice, which gets drenched in a sweet condensed milk. And then on top, "ube" ice cream ... This Filipino specialty is made from purple yam, which is packed with healthy vitamins and helps heart problems and blood sugar. My Halo Halo was relatively simple, but Nick's will sometimes add up to eight ingredients, including jackfruit, fresh coconut and "leche flan." 
You can also add more sugar if you want, but I preferred the dessert in its mildly sweet form. The ice cream had a rich earthy flavor to it, which played off the tangy fruits when I mixed it all together. Oh yeah, that's important. You've gotta mix it, otherwise you look like a novice. (Not that anyone's judging, people here are so incredibly nice! Everyone was chatting with each other and asking how they liked the food.)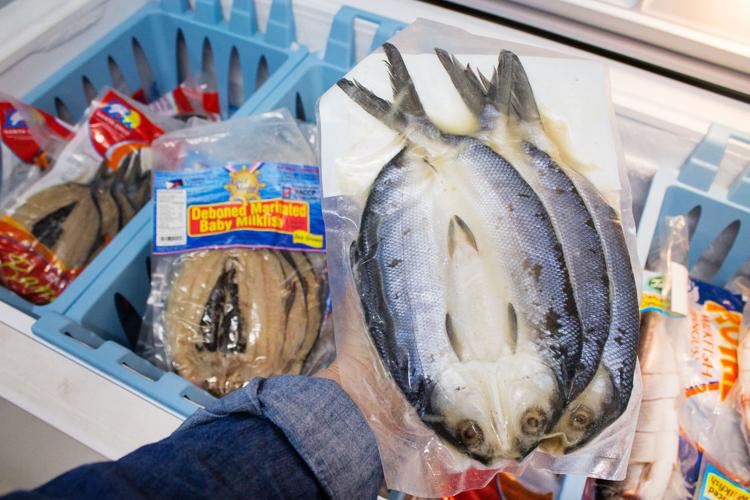 Pay for your Halo Halo and go browsing through the market stalls which are filled with huge packages of noodles, jarred banana sauces and frozen milkfish. Right next door, there's an awesome Mexican carnicería and a Hawaiian restaurant Solid Grindz. It's really the perfect summer excursion, when you need a Filipino pick-me-up!  
Nick's Sari Sari store is at 2001 S. Craycroft Road. Phone: 520-406-3593 Hours: Mondays through Saturdays 9 a.m. to 6 p.m., closed Sundays