The people have spoken, and there's a new competitor ready to claim the title of Iron Chef Tucson. Brian Smith of Maynards Market and Kitchen was chosen by the public to take on Travis Peters of The Parish at the yearly event on June 23.
Now at Casino del Sol, Iron Chef Tucson features two local chefs who are given a surprise ingredient and asked to cook several dishes with it before a panel of three judges. Peters of the southern fusion gastropub The Parish defeated Michael Elefante of Mama Louisa's in 2017, making him the reigning champion.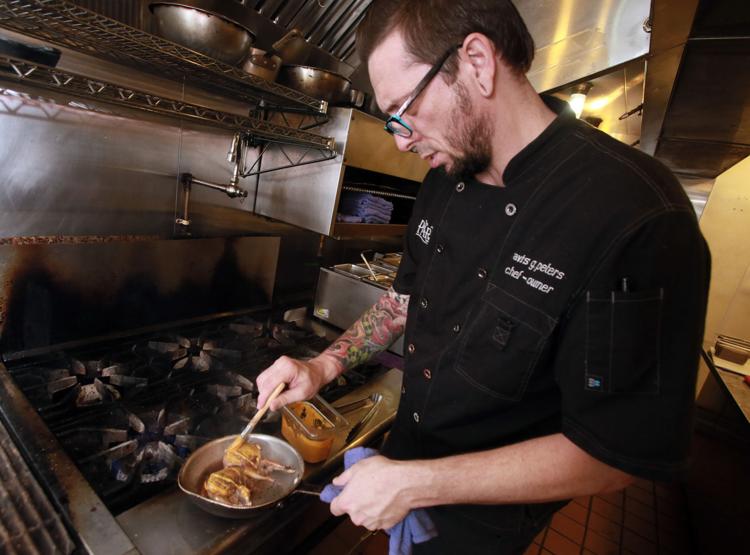 While he's still a young chef, Smith earned his cred by starting at Acacia, and then moving up to Coi in San Francisco, one of the country's only 3-Michelin star restaurants. Now that he is back in Tucson, Smith has acted as our culinary ambassador through UNESCO City of Gastronomy events in Parma, Italy and Belém, Brazil.
Like last year's event, the Iron Chef has taken on a more egalitarian vibe, with neither competitor representing a luxury resort. Previous winners have included Ryan Clark and Danny Perez. 
This year's competition is from 5:30-7:30 p.m. at Casino del Sol, 5655 W. Valencia Road. (There's also a Culinary Experience with food and drink tastings preceding the event.) General admission tickets are $40.