If you've ever been shopping at Cultivate and thought, "I could really use a cold bottle of kombucha right now," you're in luck! 
A co-founder of the seasonal artisan market has started a new event that's all about local food products and the people behind them. Her inaugural pop-up market and lecture series The Grocery is happening this weekend at the former El Rapido tortilla factory in the historic Presidio District of downtown Tucson.  
"We were talking about what sort of event we could host in this space, and we wanted to honor the history of this building and what it was previously," says Claire Seizovic, a local designer who's working with Object Limited to put on the pop-up. "... It all just kind of came together: A food event would totally make sense in this space."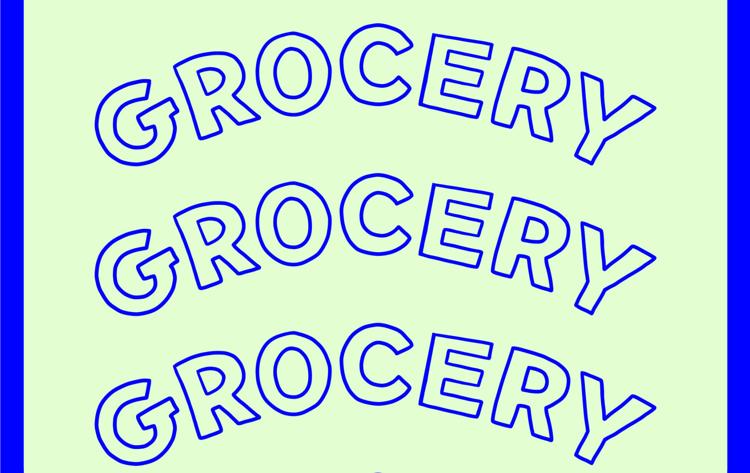 The 1880s adobe is one of Tucson's oldest buildings, and most recently has been used by Object Limited as an Air BnB hotel. (The space is right next door to Fanny's Cocina.) Being a three bedroom home, Claire says the layout is smaller and more intimate than locations used for Cultivate markets, and will only hold 50 to 75 people at a time. In other words, she expects tickets to run out. So buy them early. 
Since the host of the event, Object Limited also sells vintage goods, they will bring one-of-a-kind kitchen products to sell. They'll be joined by other local vintage and craft retailers Dust & Heritage, Good Eye Living and Midtown Artisans. Many of the vendors at the pop-up will have special deals on their products. 
The Grocery also has a new trick up its sleeve: In addition to the market component that made Cultivate popular, it's adding a lecture component to the bill. One of the bedrooms will be reserved for a rotating list of speakers, like Adam Scott Krantz of Monsoon Chocolate discussing the history of bean-to-bar chocolate in the United States. Other topics include wild foraging, food literacy, recipe demos and more. Check out the full list of speakers below. 
Here's the speaker schedule
10:30 a.m. Adam Krantz, owner of Monsoon Chocolate: A (brief) history of bean-to-bar chocolate in America, and the importance of traceable chocolate
11 a.m. Amanda Horton, owner of Desert Provisions and Jackie Alpers, award-winning food photographer and writer: How To Make and Use Your Very Own Chile Powder at Home
11:30 a.m. Robert Anthony Villa, plant/amphibian/reptile specialist, ethno-ecologist, regional gastronomist and Jared McKinley, botanist/publisher/writer/entrepreneur: Native Plants as Food: Past, Present & Future
12:30 p.m. Rani Olson, TUSD's Food Literacy Program Coordinator and UA assistant professor in the Nutrition and Food Systems program: Food Literacy and the Edge Effect: Reframing a Fractured Food System
1 p.m. Amanda Brown, owner of Tucson Herb Store and Carla Vargas-Frank, owner of Yerba Nomadica: The Shifting Sustainability of Wild Foraging
1:30 p.m. Erik Stanford, founder of Pivot Produce: Hatch is Just a Town in New Mexico: Corporate Marketing of "Local Food"
2 p.m. Ben Forbes, owner of Forbes Meat Co.: How to Make Chorizo Verde
3 p.m. Noel Patterson, Owner of Dos Manos Apiaries: The Terroir of Honey
3:30 p.m. Chef Maria Mazon of BOCA: Keeping it Fresh — Creativity, Grit, and Representation in the Industry (with a demo of BOCA's original salsa)