Do visions of corned beef dance in your heads? You might wanna dial that back a bit, because it looks like Tucson isn't really getting a Jewish deli after all.
After a shaky opening month, Fourth Avenue's Cans Deli has decided to move in a different direction. Rather than focusing on the traditional East Coast deli staples, owner Ben Schneider says they want to explore the idea of "Jewish drunk food" with items like corned beef nachos and matzo ball corn dogs. 
"We were trying to stick with a traditional Jewish menu, but it's kind of boring. And we're not really digging the outcome of it that much, and the response," he said.
Schneider had big shoes to fill when he opened his second Fourth Avenue restaurant last month. The initial buzz was that his followup to Tallboys diner would be a Jewish deli, something that our growing city sorely needs now that Shlomo and Vito's has closed.  
An experienced music promoter and the son of La Cocina's Jo Schneider, Ben also has lofty plans for the space in the back, which previous tenants like US Fries had failed to use. The warehouse space would take on a similar roll to Flycatcher (which is under threat of demolition), bringing in mid-level acts like Bob Log III and local cumbia outfit Vox Urbana. 
And then there was the "oy vey" moment: there were pork belly sandwiches on the menu. Despite the fact that Cans never claimed to be kosher, the team received an overwhelming number of complaints.
"I think people are just really particular, and have a certain thing in their mind," Schneider said. "These are recipes that their great-grandmothers made. They're thinking about that and other delis in their area. I think it just gets a little too nitpicky.
"It's not fun for us. It's becoming this hypercritical thing, and we kinda wanna get out of that zone and have fun."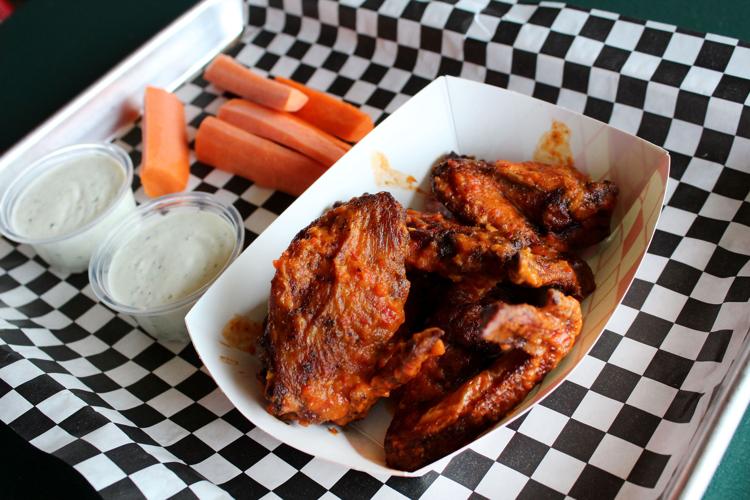 The pork belly sandwich had been taken off the menu during our visit this week. But there was a lingering sense of disconnect. The lunch crowd was a split between older clientele and the downtown hipsters you'd see down the street at Tallboys.
As someone who identifies both with the Jewish community and the art crowd (much like Schneider), I felt a little conflicted. The small menu was made up of a few sandwiches, including a turkey sandwich and a vegetarian eggplant and beet sandwich with goat cheese.
There was some decent house-brined corned beef and pastrami on the menu. There were housemade pickles — a little sweet but good effort — and that's where the Katz's connection ended. (Let's not even get started on the absence of the deli cold case or that the only soda option was RC Cola and friends. Dr. Brown's? Anyone?)
The menu has been in constant flux since the place opened. Ben and his team of partners and chefs wants to spend the summer developing fun twists on East Coast and Middle Eastern staples, and roll out a new menu by the fall. 
"The flavors in Jewish food, it's kind of a blander cuisine. It's not as spice-heavy," Schneider said. "The flavor comes from a different place, and so I think it's not as exciting to people who are in it for a bunch of flavor. It's more about the simplicity of it."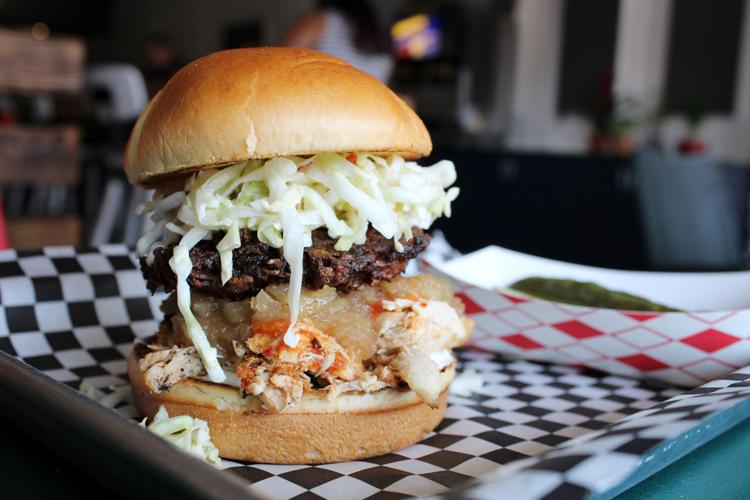 On our visit we ordered a brand-new menu item that was posted on a sandwich board outside. The Chicken Latke Sandwich consisted of a whole potato latke with sour cream and apple chutney, on top of shredded chicken and stuffed in a potato bun. My lunch partner liked it. I was a little more skeptical: Chicken and potatoes are great things separately, but I've yet to eat them in a great sandwich. (Palestinian chicken on the other hand? Yes! 😝)
But is it fair to criticize someone for playing with the idea of Jewish food, when practically every other major cuisine — Mexican, Korean, etc. — is fair game for fusion? Is American Jewish food itself not a product of converging cultures ...
I don't claim to speak for everyone, but food has become a sort of religion for myself and many Jews, when the actual faith may be lacking. It's a visceral way of celebrating our uniqueness, and the customs that we cling to. Perhaps that's why latke and pork belly sandwiches feel like a punch in the gut.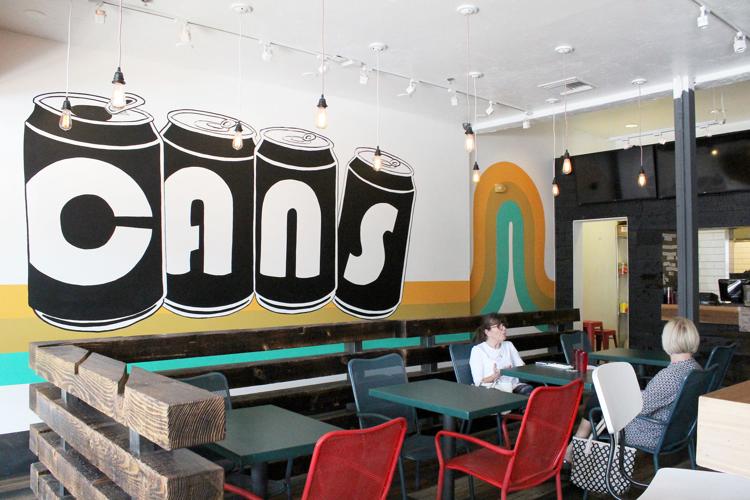 But of course we also identify as Tucsonans, and this fluid new concept feels incredibly sincere in this respect. Where else can a bunch of artists and musicians open a Jewish-inspired music venue/day-drinking bar? Also, it's so much cooler than US Fries or its successor The Crackhouse, amirite? 
Cans Deli is at 340 N. Fourth Ave. Phone: 520-775-0226. Restaurant hours 10 a.m. to 11 p.m. every day, bar hours 5:30 p.m. to 2 a.m. every day